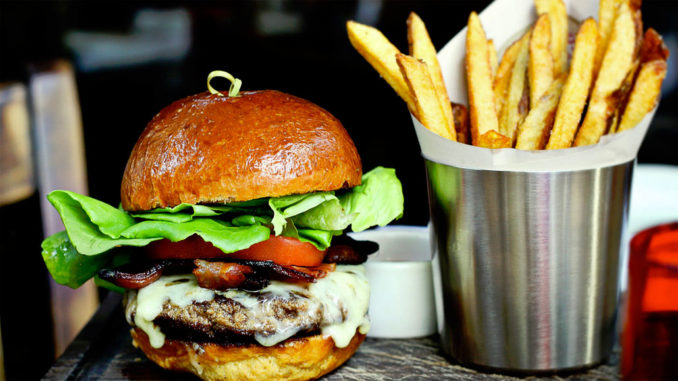 While we believe every day is a good day for a burger, we're celebrating National Burger Month with a roundup of the City's Best Burgers including traditional, flame-grilled patties and luxurious upscale fillings and toppings that might be considered game changers. From the shores of South Beach to the top hotels Downtown, we've scoured South Florida in search of the juiciest bites, the chewiest buns and some pretty standout fries to ride alongside.
Michael's Genuine Food & Drink
130 NE 40 Street, Miami, FL
Vibe: Fashionably Delicious
Everything about Chef Michael Schwartz's menu at Michael's Genuine Food & Drink makes us hungry, but we're wild about his burgers served with a variety of farm-fresh toppings. In celebration of Burger Month, enjoy a new riff on an old flame each week including a Double Cheese with bacon (May 1), the Cypress Burger with onion marmalade (May 8), The Frita with chorizo (May 15) and a Greek-inspired Lamb Burger topped with feta and tomato (May 28).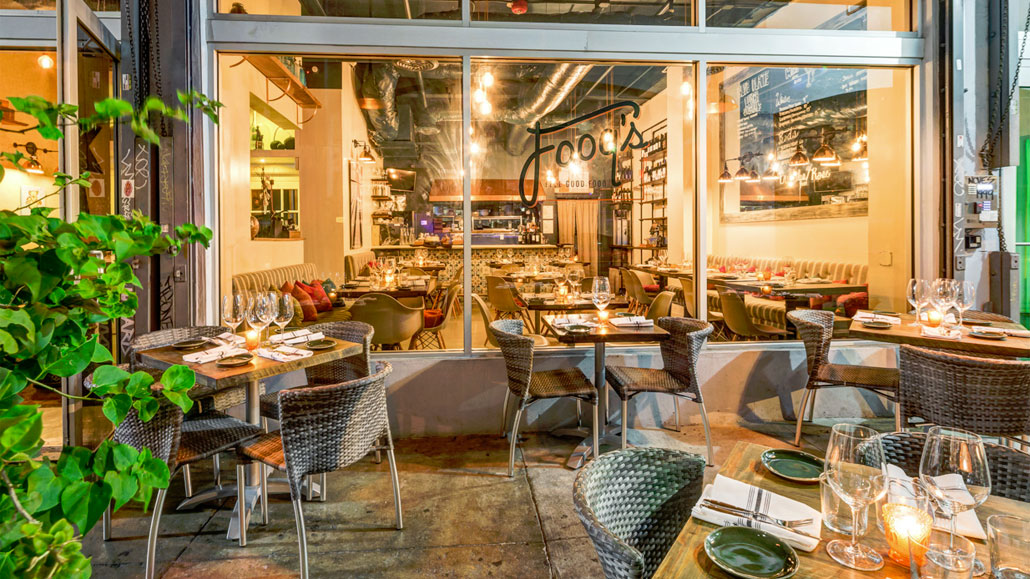 Fooq's
1035 North Miami Avenue, Miami, FL
Vibe: Downtown Destination
Chef Bryan Rojas makes his mark as one of Miami's rising star chefs at Fooq's, a cozy Downtown eatery where the mouth-watering Fooq's Burger combines short rib, brisket, and skirt steak to dazzling effect. Topped with a melted crown of Jarlsberg cheese and served on a house made brioche bun, this lunchtime favorite will change the way you think about burgers from now on.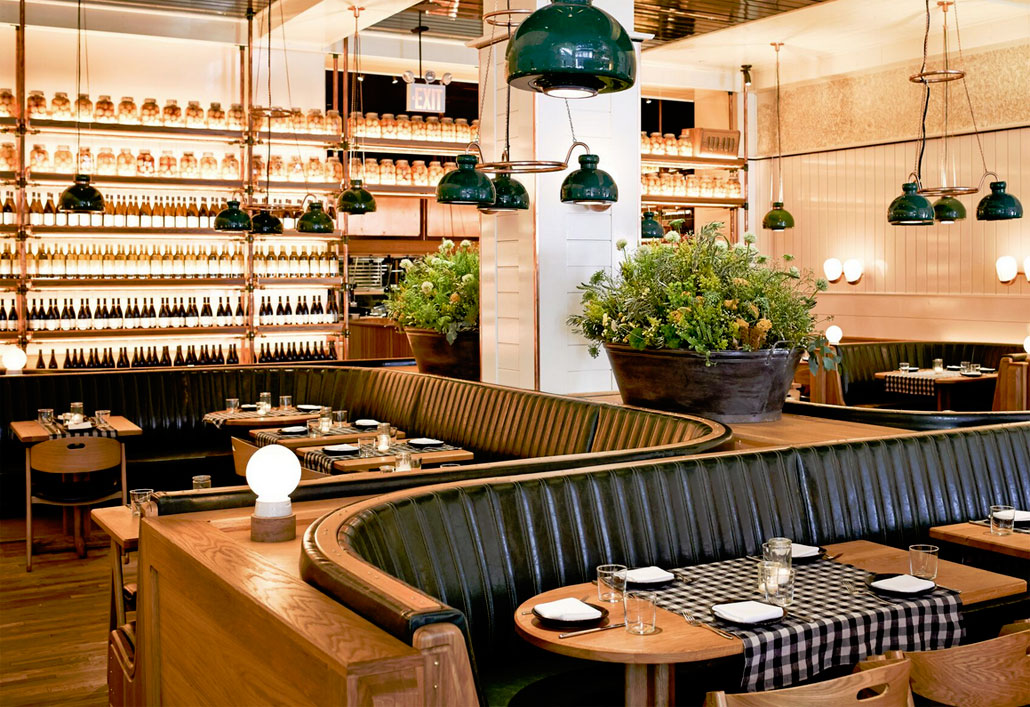 Upland
49 Collins Avenue, Miami Beach, FL
Vibe: California Cool
Our favorite new SoFi dining destination is Chef Justin Smillie's Upland, a temple of California Cool located due south of Fifth Street. Daytime diners thrill to his Upland Cheeseburger, a perfect patty of grass fed beef topped with American cheese, peppadews (sweet peppers) and sliced avocado that he serves with a batch of crispy fries for just 9.99. Bliss!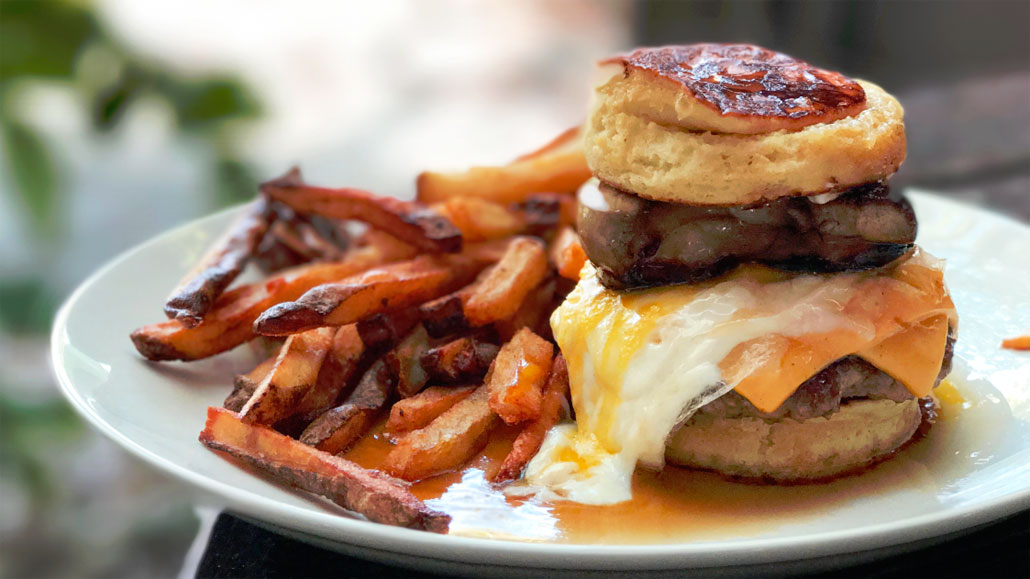 Ariete
3540 Main Highway, Coconut Grove, FL
Vibe: Hip Hideaway
The Chug Burger at Coconut Grove's Ariete is a wood-fired double patty stack napped in melted cheddar cheese, house-made pickles and Chef Michael Beltran's secret sauce. Add bacon to make your meal magic. Pro Tip: The chef also makes a mean Frita as part of the happy hour bar menu served Tuesday through Friday from 4pm – 7pm.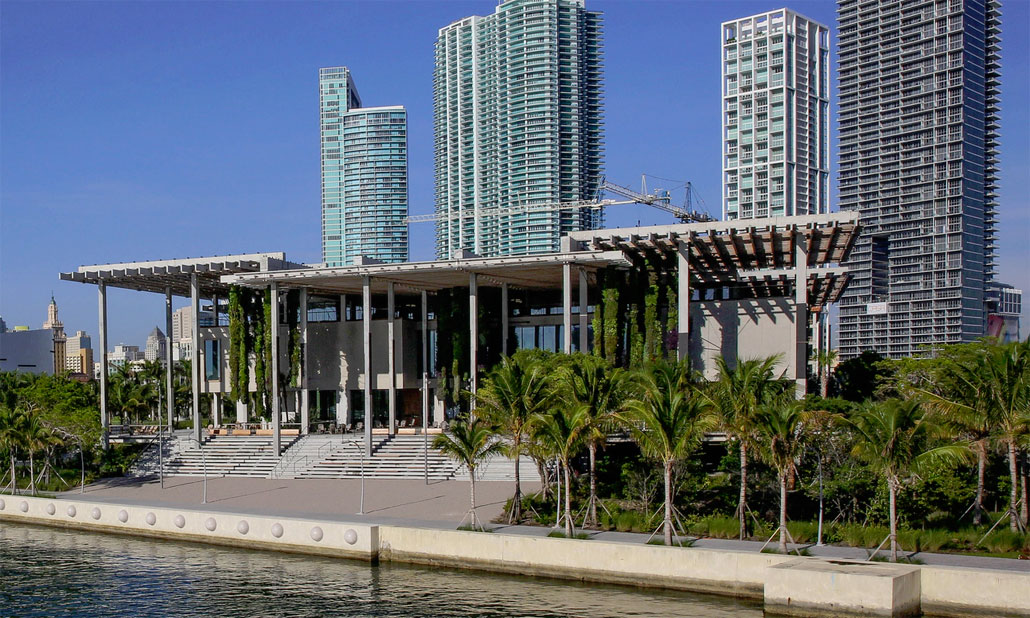 Verde at PAMM
1103 Biscayne Boulevard, Miami, FL
Vibe: Bright & Breezy
Dine indoors or alfresco at the Perez Art Museum Miami where Chef Kaytlin Brakefield's Verde offers an ideal cultural oasis in the heart of Downtown Miami. With lunch service starting at 11am, the menu showcases fresh local ingredients to rival some of the best views in the city. Don't miss the cheddar burger with Norfolk sauce and applewood bacon – it's a work of art!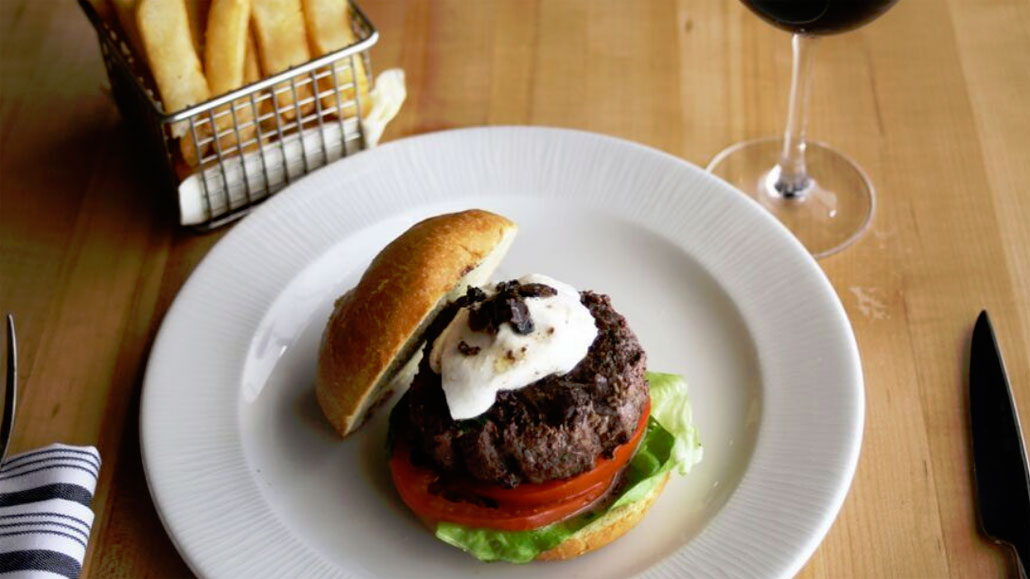 Seaspice
422 Northwest North River Drive, Miami, FL
Vibe: Miami River Magic
With views to stir the senses, Seaspice on the Miami River offers well-heeled Downtown diners an oasis of cool at the edge of the busy business district. Find a table on the dock and order a mid-rare Wagyu Burger topped with cheddar cheese, truffle aioli, and crispy potatoes on a soft Kaiser bun. Real men get the fries, but you may also opt for a side salad.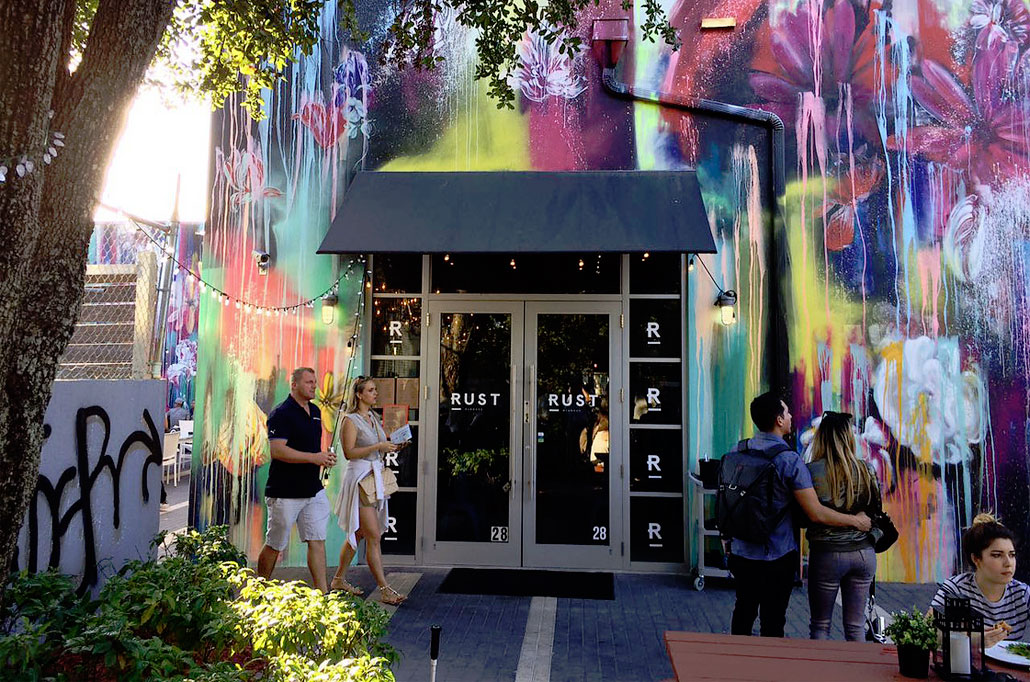 RUST Wynwood
2621 NW Second Avenue, Miami, FL
Vibe: Hipster Hangout
RUST Wynwood's Executive Chef Diego Medina tops his Rust Burger with provolone cheese, lettuce, tomato, carmelized onions, slab bacon, a perfectly runny fried egg and mustard aioli to bring you the messiest, juiciest bite of the day! Pair it with crispy skin-on fries and a frosty local brew and you'll never venture beyond Wynwood for your burger fix again.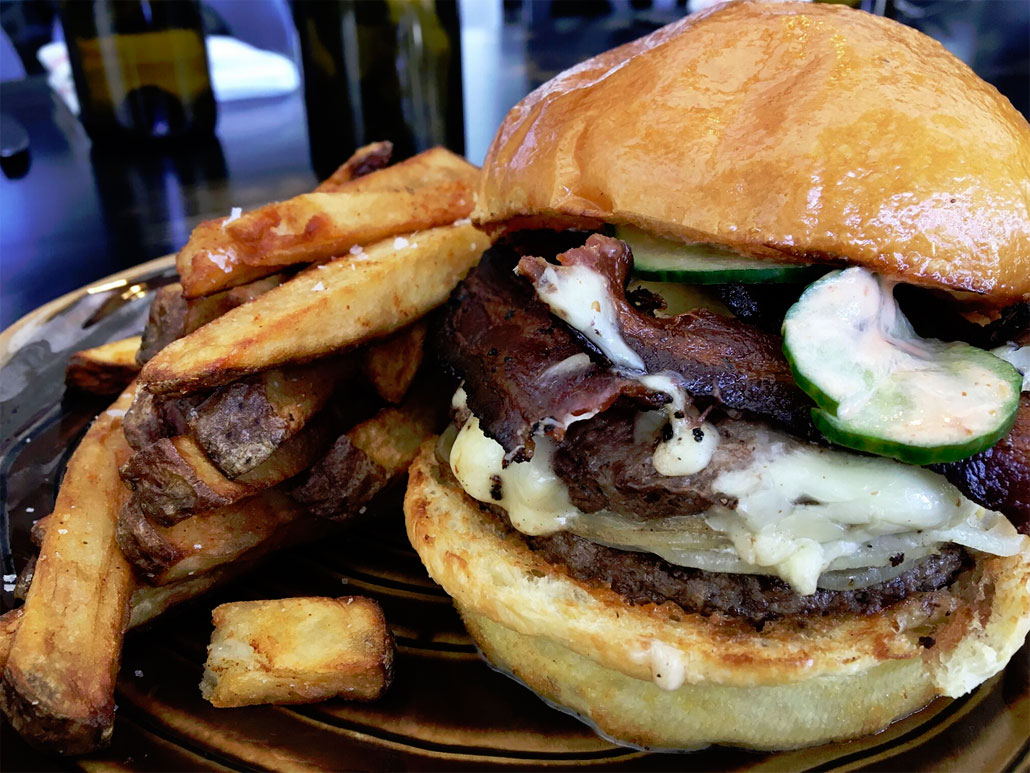 Bird & Bone
4041 Collins Avenue, Miami Beach, FL
Vibe: Mid-Beach Oasis
Chef Richard Hales has taken his talents to the Confidante Hotel where Bird & Bone serves contemporary country cuisine to lucky guests and hungry locals. With a menu that reflects locally sourced, organic ingredients, we're particularly drawn to the Bird & Bone Burger; a double Angus beef patty topped with bacon, onion and Florida cheddar on a ZTB brioche bun.