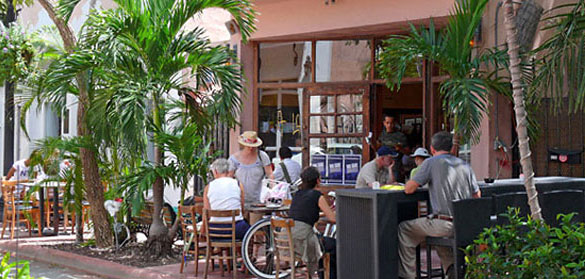 A la Folie is a hidden gem that offers authentic French food on the charming Espanola way that is not out of any one's price range. The relaxing and soothing atmosphere is classic French without the classic attitude, an experience missing in South Beach. The traditional French menu is filled with savory and sweet crepes, baguette sandwiches, salads and the ever-important French treat: escargot.
Friday evenings, A la Folie has a magnificent Champagne party, offering vintages straight out of the Champagne region in France. The quaint restaurant is the perfect place to come and enjoy a leisurely glass of wine on the patio or in the rustic interior at a price that is friendly enough to encourage you to come back again and again.
The superior atmosphere, service, food and low prices are responsible for making A la Folie a neighborhood favorite for over five years.
516 Española Way
Miami Beach, FL
(305) 538-4484
Price: $$$
Attire: Casual