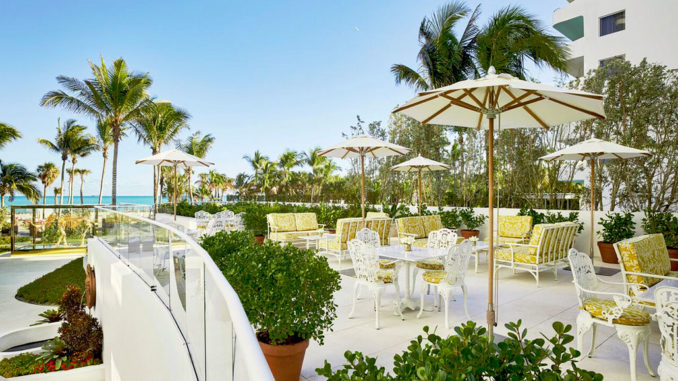 Re-imagining a number of landmark Collins Avenue properties, the newly formed Faena District unites a series of Mid-Century structures into a globally recognized vacation destination in the heart of Miami Beach. With a lavish grand opening in December 2015, Alan Faena and Len Blavatnik showcase their spectacular updates to the Saxony Hotel, rechristening it the Faena Hotel Miami Beach. Originally built in 1947 by George Sax and designer Roy F. France, the "Queen of Collins Avenue" once played host to Rat Pack members like Frank Sinatra and Dean Martin. Says Blavatnik, "Today we are recreating the glamour of the 1950's and 1960's, but at the 21st century level, something that doesn't exist anywhere else in the world."
With plans to revitalize the entire area, the footprint of the new Faena District spans 32nd through 36th Streets and incorporates the 175 room Faena Hotel, an 18-story Faena House condominium, an arts and cultural organization plus twin condo towers dubbed Faena Versailles. The beachfront guesthouse Casa Claridge's and Faena Bazaar retail development round out the impressive roster of branded properties.
Guests at the Faena Hotel marvel at the carefully curated interior and exterior appointments conceived by theatrical powerhouse Baz Luhrmann and Academy Award winning costume designer Catherine Martin. Their artful touches incorporate Art Deco glamour and seaside charm at every touchpoint. Throughout the property, the Faena Hotel features important modern artwork by Damien Hirst, Jess Koons and Alberto Garutti.
The hotel's celebrated dining room, Los Fuegos is run by world-renowned Chef Francis Mallmann who brings his fiery approach to Argentinean asado cooking to Miami Beach, his first restaurant in the United States. Alan Faena said, "Francis Mallmann's cuisine captures the vibrant spirit of South America and we are thrilled to bring such a remarkable talent to Miami to help us make our vision a reality. We look forward to working with Francis to create an exceptional dining experience and to share a piece of Argentina's rich culinary culture with Miami."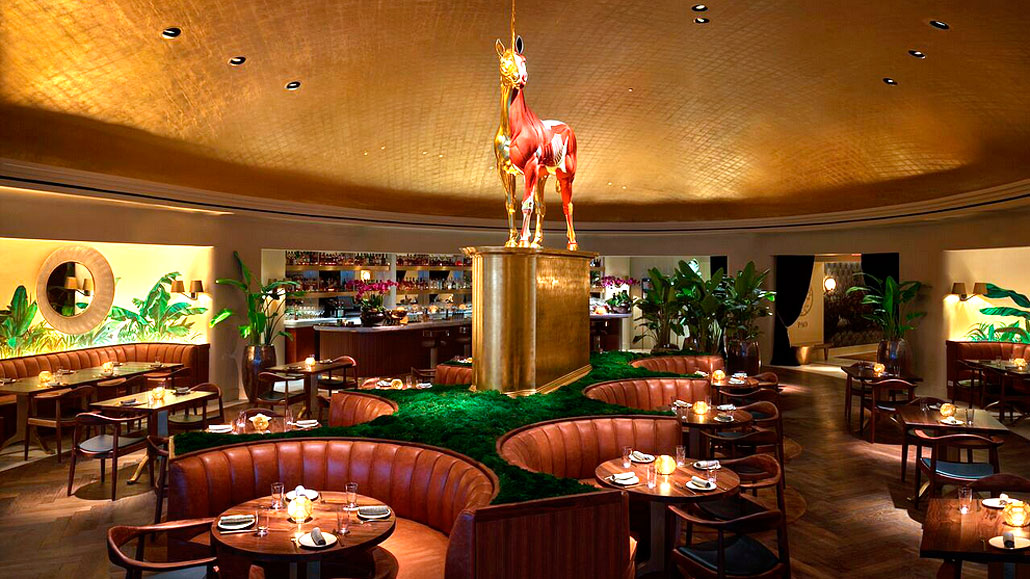 James Beard Award-winning Chef Paul Qui launched Pao by Paul Qui at the Dome to critical acclaim earlier this year. This Asian fusion eatery showcases the chef's innovative approach to modern cuisine. His menu encompasses Filipino, Spanish, Japanese and French flavors and the influences of smoke and charcoal cooking in the Japanese binchotan tableside style. A molten piece of charcoal is brought into the diningroom and dishes are seared at the moment of service.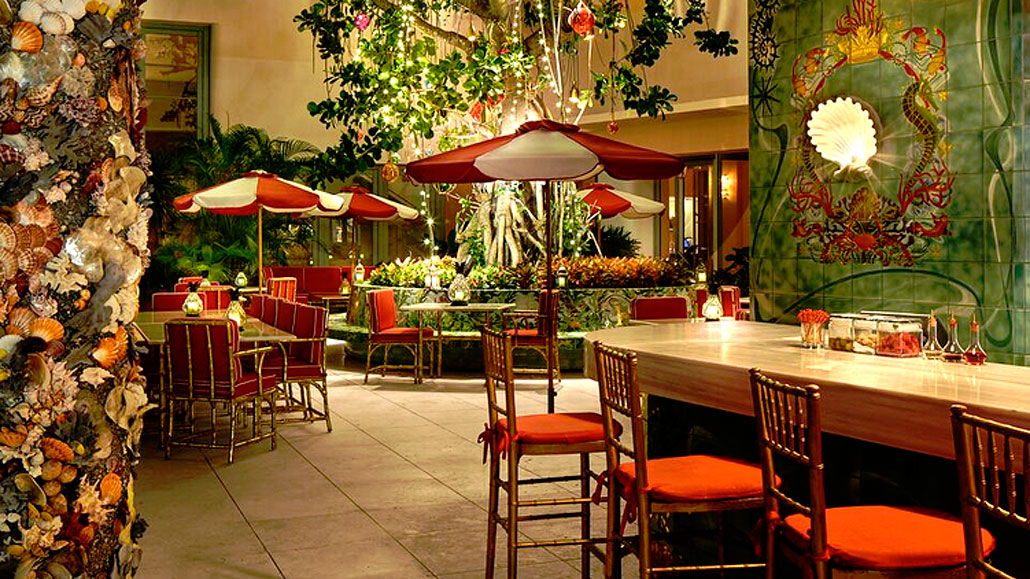 A 3,000 square foot theatrical showplace, the Faena Theater is about to launch a weekly cabaret show called C'est Rouge by Blanca Li. Born in Granada Spain, this former gymnast founded her own contemporary dance troupe in Paris and now brings a fantastical group of dancers and musicians to the stage Friday and Saturday nights this summer starting in June. The 150 seat theater is decked in gold leaf and red velvet decor. Serving as an intimate showplace for a variety of performances, the Faena has recently welcomed Gilberto Gil, Miike Snow and Caetano Veloso.
Faena District is located at 3201 Collins Avenue on Miami Beach.