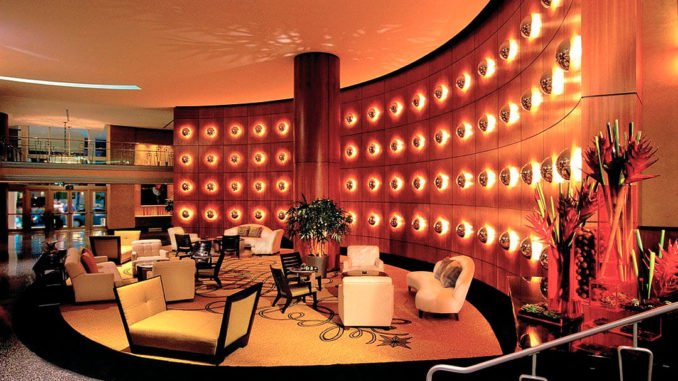 The Ritz-Carlton brand immediately calls to mind exceptional quality, service and elegance. Capturing the essential qualities that make a night at the Ritz an unforgettable escape, the staff at South Beach's five star property strive to create an atmosphere that is both informal and beachy without sacrificing the level of comfort that keeps guests returning year after year.  The resort comprises over 375 guest rooms with 24-hour room service, a seaside pool deck and beach club with a dedicated tanning butler and a luxe 16,000 square foot spa. Rooms include iPod docking stations, laptop safes, luxurious linens, mini bars and full-sized desks perfect for business travelers or sending a quick postcard back home.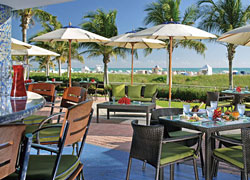 The heart of the hotel is the pool and beach club where guests can retire to private VIP California King canopy beds or join in the celebration of the full moon at monthly parties out on the sand. Executive Chef Anthony Le Pape serves a variety of seasonal tapas at the DiLido Beach Club where the night air is perfumed by shisha-filled hookah pipes and the sounds of Ibiza interpreted by resident DJs or live bands. Relax in a Moroccan-inspired setting surrounded by lush tropical foliage, swaying hammocks and the sparkling sea.
While it may be difficult to consider leaving the property, The Miami Beach Convention Center (home to the International Boat Show, Art Basel and the Fillmore Theater) is just  three blocks away.
Located at the center of the prime shopping district, South Beach's Lincoln Road Mall and dozens of  sidewalk cafes fill your days with endless possibilities. Fine dining, top nightclubs, roof top lounges and the top cultural hubs can all be accessed in minutes. Guests at the Ritz-Carlton can enjoy the symphony, the art museums, the ballet or tour contemporary galleries discovering the best of the Beach less than a mile from the hotel.
After exploring South Beach, savor evening cocktails in the serenity of the Lobby Bar, light bites in the Lapidus Lounge and all day dining at Bistro One LR where the Sunday champagne brunch is one of the most popular on South Beach. After a long flight or one too many dances at a nearby nightclub, the Ritz Spa provides 14 treatment rooms designed to help you relax, refresh and renew your spirit under the watchful eye of professional therapists and the beauty team from La Maison de Beaute Carita. Traveling to South Beach to work, play or reconnect with loved ones, the Ritz-Carlton provides the perfect backdrop for a pampering Florida holiday by the sea.
The Ritz-Carlton South Beach
1 Lincoln Road
Miami Beach, FL 33139