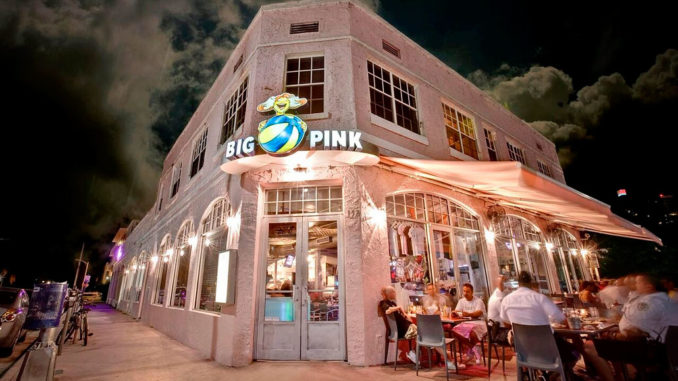 It's a comfort food extravaganza and a glutton's smorgasbord every day at Big Pink, the beach's most beloved all-American diner. An excellent choice if you're trying to find a place to bring the family, watch a Pay Per View event on a large screen TV or not impress a date (the service can be horrendous and the lighting is less than flattering.)
Nosh on voluptuous burgers, main-course salads and a variety of blue plate specials, from meatloaf and mashed potatoes to jumbo slices of banana cream pie.
Tourists, small groups of production teams on-break, and Miami mainlanders though there's rarely a wait for a table. Most locals thank Pink for their abundance of umbrella covered outdoor seating in a quiet neighborhood, affordability and ease of parking—not to mention their swift-as-lightning delivery service.
157 Collins Avenue
Miami Beach, FL 33139
(305) 532-4700
Price: $$
Attire: Casual