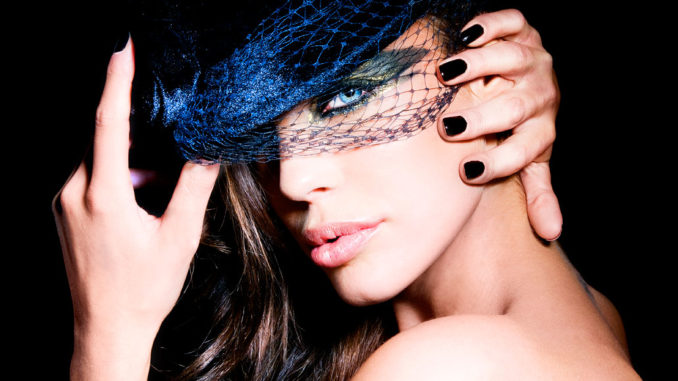 Miami's most esteemed, upscale shopping experience, the Bal Harbour Shops, is set in a lush open-air, garden with waterfalls and exotic foliage. In addition to legendary boutiques such as Gucci, Prada and Versace, shoppers can also enjoy charming outdoor cafes, salons, an art gallery and two of the best department stores around, Neiman Marcus and Saks Fifth Avenue. Visitors from all over the world enjoy Bal Harbour Shops, so and isn't it about time you stopped in to see for yourself? Here are a few select boutiques…
Biscote
At first glance, Biscote looks like it clothes the younger crowd, but upon further inspection the clothes turn out to be more flirty and fun than teenybopper. Think J Lo in Paris and you'll have a pretty good idea of what these warm up suits and mix and match breezy linen pieces look like. Though there are undeniably more trendy pieces in this store than any of the other Bal Harbour boutiques, the fashionistas will agree that trendy or not, they are undoubtedly cooler than anything you'll find at your neighborhood mega-mall. And that alone is reason enough to stop in.
Bvlgari
A favorite of jewelry connoisseur Elizabeth Taylor, Bvlgari is among the world's most celebrated names in Jewelry. Having been around since 1884, the Italian company has perfected its unique blend of classic beauty and contemporary design. In addition to jewelry and timepieces, Bvlgari also specializes in perfumes, leather, silk accessories, eyewear and home designs. Careful gents, letting your ladies around this store could be d-a-n-g-e-r-o-u-s, just ask Richard Burton.
Celine
Celine is nothing less than timeless, modern and uniquely elegant. Perfect for an extra special night out on the town or that upcoming fundraiser you are sponsoring (and must look fabulous for). No warm ups or denim here, expect luxurious fabrics with delicate embroidery and long, flowing gowns. Luxury connoisseurs agree design genius Michael Kors has found his calling as the man in charge at Celine. Celebrity or common folk, there is something here to make every woman feel like a princess.
Chanel
Chanel has become more of an institution than a fashion house over the years and with master designer Karl Lagerfeld at the helm it seems things will stay that way. Everyone from Jackie Kennedy to Sara Jessica Parker are Chanel haute couture loyalists and one trip to this chic boutique and you will be too. Lagerfeld's monochrome strictness mixed with a good dose of Chanel femininity leaves every dress, top, skirt-suit and accessory with the perfect balance of severity and delicacy, definitely in a league of its own.
Christofle
The world-renowned leader in the "Arts de la Table" since 1830, Christofle is a rich source for lavish tableware and gifts including legendary Christofle flatware, crystal, porcelain, silver and table linens. Renowned for its elegant styling and the legendary quality of its product, Christofle has been the silversmith of choice for generations of families, countless estates, embassies, numerous chic hotels, corporate dining rooms and even ocean liners. Fear not shoppers, Christofle is made to be used every day (read: it's dishwasher safe!) so pick up your flatware and table linens today.
Dolce & Gabbana
Welcome to the world of high fashion presented by Domenico Dolce and Stefano Gabbana, better known as Dolce & Gabbana. Their designs simultaneously exemplify raw sensuality and passion combined with strength and dignity. Madonna, a big fan of the duo, says, "I like their designs because they make clothes for a womanly body." And you'll find nothing less in their Bal Harbour boutique. Can't quite pull off that kind of rock star glamour? Then you'll want to stop into their other store, D&G. It's the "younger" and perhaps more subdued line from the famous designer duo.
Escada
Escada, one of the best-known German design houses, started its legacy back in 1976. Since its flagship store opening in Munich in 1996, Escada now boasts not only clothing, but a wide range of accessories, diamond jewelry and of course the fragrances (available in small and large bottles of eau de parfum, shower gel and body lotion). At Escada they tend to design clothes on the larger side as opposed to the Barbie-size clothes of some other designers. But like most couture boutiques, the big drawback happens to be the gargantuan price tag. And well, if you don't have the money for the clothes, you can always get the fragrances.
Fendi
This Bal Harbour location is the only complete Fendi shop in the entire southeast. And if that doesn't impress you, then you'll have to check out Fendi's latest collection of handbags, luggage, small leather goods, ready-to-wear and the extraordinary Fendi Fur collection. Guaranteed you won't be impressed by any big clearance racks in this boutique, but the lush furs and rich leather goods are sure to do the trick. The fragrances are exquisite as well. Quality and style are the name of the game behind these doors.
Versace
Statistics show that if you are a full or part-time member of the female sex, between the ages of 25 and 55, fabulously wealthy, stunningly trim and a hard-core MTV groupie, you are probably wearing Versace right now. The name Versace is synonymous with the definitive in high fashion and cosmetic beauty. Since the passing of Gianni, Donatella has taken full control of the design, but Versace remains luxurious, glamorous and alive with color and sensuality. Even if you don't have the bank account to prove it, the moment you step into the store you feel like a million bucks.
Giorgio Armani
In 2000, Forbes declared Giorgio Armani to be the world's most successful designer, not to mention most critically acclaimed. Best known for his knack with the ultimate power suit for men, Armani has also changed the way women dress. He made the pantsuit chic and effortlessly transformed Hollywood movie stars into fashion icons once again. His is an understated elegance that reminds Americans Italian chic is always in style. Remember Richard Gere in American Gigolo? Yep, that was Armani. The store features Black Label fashions for men and women.
Giuseppe Zanotti
Giuseppe Zanotti began his career as a shoe stylist in the early 1980s and later introduced his own collection. "Sex appeal is an integral part of a woman and can vary according to the situation. With my shoes, I try to give a woman an instrument for seduction." In 2000, Footwear News selected Zanotti as Designer of the Year. Credited as one of Italy's foremost contemporary shoe designers, Giuseppe Zanotti simply takes one's breath away. Simply put, they are shoes for women who love to be women.
Gucci
In the mid-1990's, unknown American designer Tom Ford took the reigns of the esteemed Gucci fashion house, and much to everyone's surprise the brand saw a robust renaissance. He transformed the Gucci name (established in Florence, Italy in the 1920s) by creating hip, modern designs for women and men of the nest generation. Never faltering as one of the world's most coveted brands, the minimalist Gucci signature can be found on sportswear, handbags, luggage, footwear, eyewear, and of course, fragrances. And just between us, this boutique has fabulous end of the season sales.
Hermès
Hermès endures as one of the last truly classic boutiques featuring white-gloved doormen and top-of-the-line fashions for the shopper with truly discriminating taste. This is not a shop for the weak-walleted buyer, but rest assured that the designs themselves are works-of-art-and for this, the price is unquestionably appropriate. This famed French house was originally known as a saddle-maker in the carriage trade, but today Hermes specializes in a wide variety of the finest leather goods, scarves, ties, and handbags.
J.W. Cooper
J.W. Cooper is unquestionably the best of the West. Specializing in custom-made alligator boots ranging from $2,000 to $4,500, belts and buckles from $200 to $7,000; it makes one wonder why we ever let Wild West be tamed. Belt buckles are rendered in sterling silver and 14K and 18K gold, many have stone in-lays of turquoise, mother-of-pearl, black jade and Mediterranean coral. Named one of the top 10 boutiques in Miami by Elite Traveler, you'll just have to stop in and see why the belts, buckles, boots and fashion accessories are ideal for everything from a celebrity rodeo to a black-tie affair, a corporate boardroom to the cover of any fashion magazine.
Lacoste
Tennis anyone? This shop carries the best of the casual clothing and accessories for men, women and children all bearing the oh-so-familiar Lacoste trademark alligator. Perfect for golf, tennis or an afternoon at the country club, Lacoste never goes out of fashion and exemplifies what sportswear fashion should be. Stop by and check out the face-lift the entire company has undergone since last year. Christophe Lemaire has launched his new collection and it is divine.
Louis Vuitton
Another name brand that needs no introduction, Louis Vuitton is seen in the hands of fashion insiders all over the world. Probably best known for its luggage, the line now encompasses everything from the classic accessories pouch (simply the most stylish way to organize your makeup and everyday essentials) to the extensive line of equally impressive clothing (seen on everyone from Ivana Trump to Hip-Hop sensation Snoop Doggy Dog). Louis Vuitton's appeal knows no limits. Even if you are just window shopping, stop into this very modern boutique, it's impressive in and of itself.
Luca Luca
Milan-born Luca Orlandi always wanted to be a fashion designer. After graduating from university in Italy, Luca moved to New York, where he opened the first Luca Luca boutique. Bright and youthful-in a decidedly Palm Beach way, sensuality has always been the attraction here. Hand-beaded orange skirts are $2,500; shimmery gold tops are a mere $1,600 and for dressy evenings, there's a satin pleated dress ($1,900). A little out of your budget? Don't feel bad, Donald Trump and his new girlfriend, Melania Knauss, are almost the only ones who can afford to frequent this yummy little boutique.
Lulu
Finally, a store for girls and guys who absolutely can't live without their favorite pair of jeans and worn-in Pumas. A bit more laid back and definitely geared towards a younger crowd, even if it is just those young at heart. Lulu—even the name sounds fun. Grab everything you can and try it on, the staff is super friendly and more than happy to get you any size you may need. Favorite brands they stock include Diesel, Miss Sixty, Replay, Jean Paul Gaultier, Antiflirt and Puma.
Oxygene
Three distinct stores with something for everyone in the family-well, if everyone includes the wife and kids, then yes, everyone. Oxygene stocks the latest styles for ladies from Europe. You'll find sportswear, shoes, accessories and haute couture. Designers include Valentino, Richard Tyler, Vera Wang, Moschino, Chloe, Roberto Cavalli and Jimmy Choo. Oxygene Mini provides French sportswear for boys and girls as well as other goodies like hand-painted baby furniture. As for Oxygene Bebe expect infant and toddler clothing and accessories for baby's room. If you are looking for the perfect baby shower gift this is definitely the place.
Prada
One of the largest stores occupying the ground level of the Bal Harbour shops, Prada also happens to be one of the most notable. Their expert  craftsmanship is known all over the world as simple, yet chic, never too flashy, but always in fashion. Recognized since the early 1900s as a purveyor of quality leather goods, Miuccia Prada, granddaughter of original designer Mario Prada, continues to develop an innovative line of both clothing and accessories season after season. Handbags and wallets are a favorite here, but it would be a sin to ignore the distinctive style of Prada footwear. A bank breaker, but worth every penny.
Ralph Lauren
Considered one of the top American designers in the fashion world today, Ralph Lauren has had a major role in the revolutionizing of the fashion industry. His humble roots reach as far back as a collection solely consisting of men's ties. Today, the Ralph Lauren empire encompasses every category of fashion from ready-to-wear to handbags, shoes and fragrances. His sophisticated approach and simple elegance of collections have inspired men and women from all walks of life. There is a complete selection of Polo for men and boys, Ralph Lauren for women (including accessories) and the incomparable Home Collection.
Roberto Cavalli
Roberto Cavalli, the self proclaimed King of Italian excess, is the man who put patchwork and printed leather on the fashion map back in the 70's. Although, many attempt to imitate, few can duplicate his signature looks. His collections are a hedonistic display of color and print with the sexiest stilettos in the business. Jennifer Lopez, Lenny Kravitz, Enrique Iglesias and Britney Spears all swear by his fashions, and why not? His designs are the epitome of rock and roll chic. Maybe you're not a rock star, but you can dress like one with a little help from Roberto Cavalli. Think tight dresses, bold prints, pencil skirts, animal prints-wallflowers need not apply.
Salvatore Ferragamo
For his discriminating attention to quality and detail, Salvatore Ferragamo has earned the title "shoemaker to the stars." Hollywood reveres him for his creativity, passion, and tenacity, constant values of the Ferragamo family that have been handed down from generation to generation. In this quaint boutique you're going to find the best in designer fashions, shoes and handbags the market has to offer. Also be sure to check out the joint venture by Ferragamo and Bvlgari. They have created Ferragamo Parfums, whose debut fragrance, Salvatore Ferragamo Pour Femme, will soon be a favorite of yours too.
St. John / Galtrucco
The ladies who lunch know the virtues of a flawless St. John ensemble. Let's put it this way, St. John's marvelous knits don't wrinkle (even when packed in a suitcase) and the woman who wears them looks polished, but with the comfort a modern lady demands. Designs come in vibrant colors with a hint of the latest trends, often recognizable by the signature gold buttons. St. John, like other major designers offers a complete day wear line. Welcome to St. John's sister store Galtrucco. Dressy knits, separates, jewelry, handbags and fragrances are available.
Valentino
A favorite of many Hollywood actresses, Valentino has everything necessary to keep the red-carpet royalty coming back for more. Sure, he's known for his head-turning gowns, but his neat, feminine coats and civilized tweeds shouldn't be ignored. They are a chicly modern combination of tough and pretty, defining the modern woman as she really is. Sorry guys, you're out of luck here, Valentino's boutique is exclusively for women, but don't despair. Drop off your lady (and don't forget the plastic) and you are sure to be one happy (albeit broke) camper when she returns.
Vera
Would our Bal Harbour collection be complete without Vera, a boutique specializing in Italian designer fashions? I didn't think so. Though there's little evidence to say you won't miss this store if you blink (Read: the stuff is beautiful, but has no real personality) it may be the answer for all of you fashion senseless men out there. Easy and never too flashy, the style is best summed up as safe. Nothing wrong with that. Stop in and see what we mean.
Wolford
Wolford has always been the leader of luxurious body wear and hosiery for women. In 1969, patterned winter tights from Wolford were the "must have" for the fashionable mini-skirt clad ladies of London. Today, they have it all: three varieties of fishnets, animal prints, plaids, textured patterns and in 1998 the company's first line of tights for men were produced and released. Wolford has the potential to be edgy or traditional depending on the lady (or gentleman) wearing them. Catwalk or sidewalk, Wolford is where the well dressed find their hosiery.
Yves Saint Laurent / Rive Gauche
The Yves St. Laurent / Rive Gauche woman is exciting, an individual and has the power to brilliantly inspire anyone in her path. Yves Saint Laurent reigns as one of the most influential and inspired designers in the world. He spent his early days in the studio of Christian Dior and to this day, remains unmistakable. His line includes elegant evening attire, as well as accessories, jewelry, ready-to-wear, fragrance and who could forget the cosmetics? But don't take our word for it, all you need to do is gaze through the window and you too will be a believer.