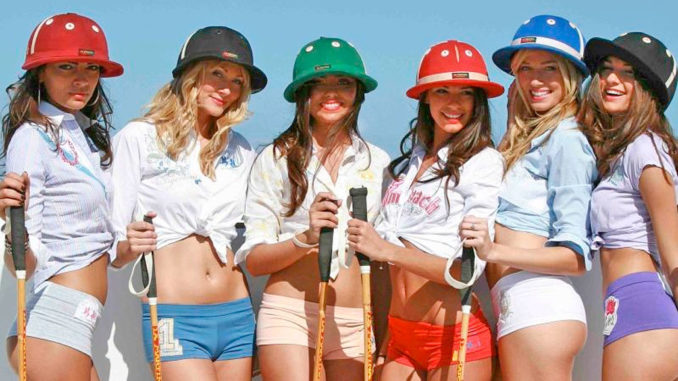 The golden sands of the Atlantic shoreline stir with the thunder of dozens of perfectly groomed polo ponies for one spectacular weekend as the Miami Beach Polo World Cup race takes place from April 26th to April 29th between 20th and 22nd Streets on the sands of South Beach, Florida.
Kicking off with a majestic parade and proceeding in elimination rounds of men's and women's polo championship matches, the event is free to beach-goers and also features paid premium seating in the grandstands where champagne flows and the dress code is "Palm Beach Chic!"
Polo Life's AMG Miami Beach weekend starts off Wednesday night with a welcoming cocktail party where monied guests, celebrities and socialites meet and mingle with an international roster of riders, trainers and team owners at the host hotel. A series of after-hours dance parties is also scheduled each night at area velvet rope nightclubs. The women's matches begin Thursday morning in bracketed elimination rounds that culminate in a trophy presentation at day's end. The men's matches fill the streets of South Beach with a horse parade Friday morning and continue through Sunday afternoon with playoff rounds and a final awards ceremony at sunset.
If you would like to spend a weekend rubbing elbows with the horsey set, VIP tickets are available on the Miami Polo website and are also sold at the grandstand box office on the day of the match. If you would rather watch from the comfort of your own lounge chair or beach blanket for free, simply check the schedule online and stake your claim to a court side patch of sand by the sea. The weather is usually hot and sunny so be sure to bring along plenty of water, sunscreen and a beach umbrella to prevent over-exposure as matches take place from 2-5pm.
Miami Beach Polo, 407 Lincoln Road, South Beach.