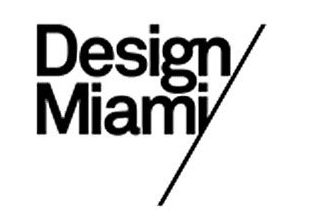 Design Miami celebrates art, architecture and modern industrial design at a grand pavilion erected in the rear parking lot of the Miami Beach Convention Center (at 19th Street & Meridian Avenue) so guests of Art Basel can access the site on foot. Showcasing cutting edge home furnishings crafted by contemporary artists, unique objects cast in resin, metal, concrete and wood and providing a glimpse of the kind of next-wave crafts only seen in glossy shelter magazines, Design Miami is a dazzling compendium of "What's Next!"
At the heart of the main Miami Beach show tent, international design galleries display museum-quality furniture and objects d'art, lighting and sculpture often affordable only to private collectors or museums who wish to exhibit exceptional works dating back to the Modernism movement of the 1900s. The venue also features scheduled Design Talks where guests can participate in panel discussions, lectures and interviews with some of the biggest names in art, architecture and design. Design Satellite exhibits are staged throughout the city breaking the barriers of traditional museum presentations and allowing all interested parties to view the design process.
Once Art Week kicks off in December, guests face the daunting task of sorting out what exhibits, parties, seminars and performances should fill their overwhelming schedules. Design Miami operates twice-hourly shuttle busses to transport passengers from the main pavilion on Miami Beach to the Design District near MidTown to make it easier to reach Miami events without the hassles of renting a car or finding parking. From there, transport to the Midtown art fair tents is also available free of charge.
Design Miami is located at 19th Street & Meridian Avenue directly behind the Miami Beach Convention Center.
Show Dates are December 3-7, 2014
2014 Design Galleries
ammann//gallery / Cologne
Antonella Villanova / Florence
Caroline Van Hoek / Brussels
Carpenters Workshop Gallery / London & Paris
Carwan Gallery / Beirut
Casati Gallery / Chicago
Cristina Grajales Gallery / New York
Demisch Danant / New York
Edward Cella Art + Architecture / Los Angeles
Erastudio & Apartment-Gallery / Milan
Galerie Jacques Lacoste / Paris
Galerie kreo / Paris
Galerie Maria Wettergren / Paris
Galerie Pascal Cuisinier / Paris
Galerie Patrick Seguin / Paris
Galerie VIVID / Rotterdam
Galleria O. / Rome
Galleria Rossana Orlandi / Milan
Gallery Diet / Miami
Gallery SEOMI / Seoul & Los Angeles
Hostler Burrows / New York
Jason Jacques Inc. / New York
Johnson Trading Gallery / New York
Jousse Entreprise / Paris
LAFFANOUR – Galerie Downtown / Paris
Louisa Guinness Gallery / London
Magen H Gallery / New York
Moderne Gallery / Philadelphia
Nilufar Gallery / Milan
Ornamentum / Hudson
Pierre Marie Giraud / Brussels
Priveekollektie Contemporary Art + Design / Heusden aan de Maas
R & Company / New York
Southern Guild / Cape Town
Victor Hunt Designart Dealer / Brussels
Volume Gallery / Chicago
Design Miami partners with Artsy, an online resource for art education and collecting. Artsy.net will present a preview of the fair, launching on November 25, with works available for inquiry from exhibiting galleries, plus features like Insider's Picks and Trending Designers, before the fair opens. The Artsy app for iPhone will be a personalized mobile guide for those visiting Design Miami/ and is free to download.
Schedule of Events
Preview Day (by invitation only) Tuesday December 2, Collectors Preview 12-6pm, Vernissage 6-8pm
Public Days December 3-7, 2014
Public Hours of Admission December 3-4, 10am-8pm December 5, 11am-8pm December 6, 12-8pm December 7, 12-6pm
Design Miami/ Tickets Tickets can be purchased for entry to the fair Wednesday to Sunday, December 3-7 General Admission: USD 25 Students & Senior Citizens: USD 20 Combination ticket to Design Miami/ and Art Basel: USD 55
Design Talks December 3-5, 3-4pm and 6-7pm