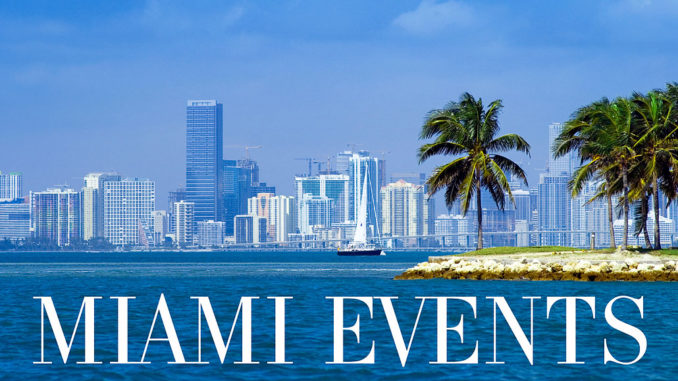 Dade and Broward County activists unite for one glorious fundraising weekend in support of the Care Resource HIV/AIDS community organization as the Annual AIDS Walk Miami fills the streets of the city with teams of walkers, bike riders and roller-bladers who happily undertake the 5K (3.1 mile) challenge. Promoting awareness as they collect much-needed funds, the street teams help to provide medical care, outreach, nutrition, and education for over 15,000 area residents living in the shadow of this dreadful disease.
Anyone interested in joining the cause can simply log onto the official website and register to be part of the team. Individual contributions are tallied online and a link to prospective donors helps make it easy to have friends, family and co-workers add their support with the click of a mouse! Daily donation levels are added up on a virtual scoreboard so groups and individuals can keep track of their progress through the day of the walk. Subscribers to "Walk Talk Newsletter" can learn about events leading up to the main event and learn first hand who the celebrity grand marshall will be.
On the day of the walk, participants and their fans gather at the Miami Beach Convention Center for an opening ceremony at 8am and begin the guided walk through the city promptly at 9am. As the teams round out the course, an after party is planned at the Miami Beach Botanical Gardens behind the convention center where a DJ spins, massage therapists offer free massages and food and drinks are served. There is no fee to join in the fun, however a minimum of $50 in donations is required to receive an AIDS WALK MIAMI official commemorative t-shirt.
AIDS Walk Miami, 1901 Convention Center Drive, South Beach.