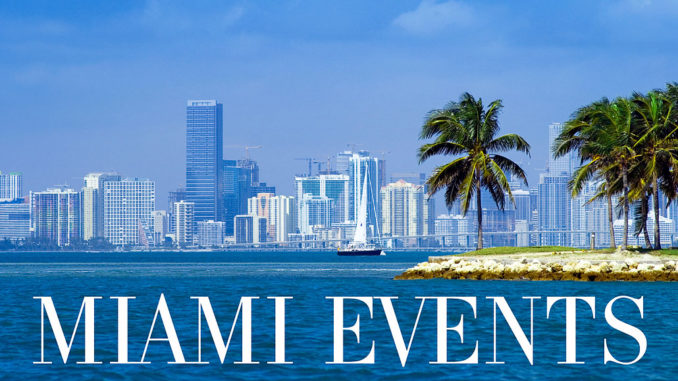 Miami-Dade Heritage Days celebrates the rich history of our community by providing a dazzling variety of guided tours across South Florida so that residents and visitors can get a unique perspective on our rich culture. While it is all too easy to think Miami is only about swimming pools and sandy beaches, our heritage encompasses noble explorers, dynamic developers, legendary gangsters and world renowned architects whose particular gifts made us what we are today.
Celebrating modern Miami's historic and architectural heritage, many organizations, businesses and volunteers join together throughout the year to lead guided tours, sponsor historic art and photography contests in local schools, and organize gatherings at our most interesting sights on foot, in boats and chartered shuttle buses. South Beach is known for Art Deco architecture and Miami Beach has some funky MiMo (Miami Modern) landmarks which the Miami Design Preservation League MDPL.org volunteers reveal to interested tourists every day.
Doctor Paul George is one of our most interesting public figures – a brilliant man who shares his quirky insights about South Florida through his work at the Downtown Museum HistoryMiami.org and via tours of local graveyards, waterways and monuments around town. Get an insider's perspective on historic Coral Gables, Little Havana and the majestic Vizcaya Museum & Gardens. Naturist guides in the Everglades paddle canoes through the sawgrass leading outdoorsy types through the manatees, gators, tropical birds and plant life at Biscayne National Park. To join in on any of the activities during the Heritage Days or anytime of the year, check in at the dedicated website or any local museum to join a group of intrepid explorers.