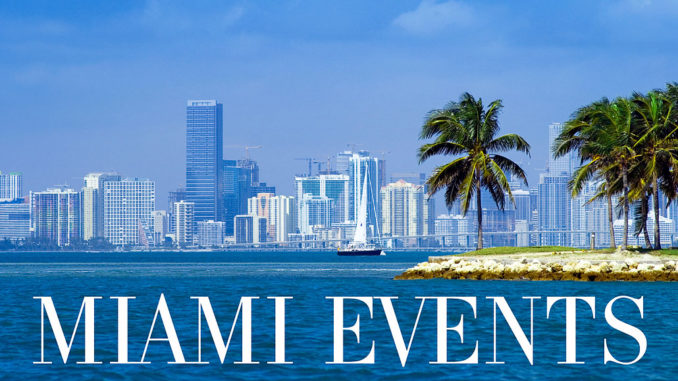 Hosted by the Kiwanis Club of Little Havana, the CALLE OCHO FESTIVAL is one giant street party filling Miami's SW 8th Street with music, dance and delicious Cuban food! The culmination of a month of Carnaval Miami celebrations, this Sunday spectacular is all about color, Latin rhythms, and non-stop fun. Not for the faint of heart, nearly a million people crowd the Little Havana district to see the live  performances, tour the cigar factories and celebrate the rich heritage of their homeland.
Music is the focus of the Calle Ocho Festival and many shops turn their stereo speakers toward the street to share the salsa, reggaeton, and merengue beats with the crowd. Stages are set up at major intersections that have been closed to traffic so local bands can perform and big name stars of the Latin music industry can pop in for impromptu performances. Long considered Miami's greatest street dance, the festival made it into the Guinness Book of Records in 1998 for having the longest conga line ever assembled – a full 119,000 people strong!
If you plan to attend the festival, remember to arrive early, bring along plenty of water, wear comfortable shoes and share a ride to avoid the hassle of finding a place to park! The Kiwanis Club posts maps of the designated party zones including an alcohol-free Kidz Zone with clowns, magicians and mom-friendly fun. Elsewhere along the party route, vendors cook up the savory Latin dishes of the region and pour strong rum drinks like the Cuba Libre (rum & coke) and the mint-infused Mojito.
The Calle Ocho Festival/Kiwanis Club of Little Havana, 1400 SW First Street, Miami, Florida.