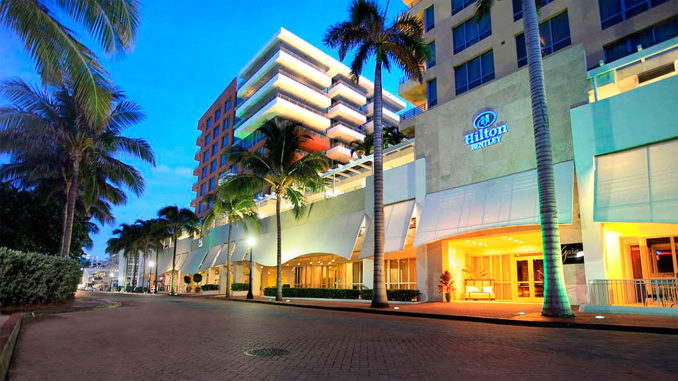 This recently reconstructed $45 million deluxe hotel is all the rage in South Beach's trendiest neighborhood SoFi (South of Fifth). Unlike many of the hotels on the strip, the Bentley Beach is not just a remodeled art-deco building – it's an entirely new structure complete with lush and opulent interiors appointed by world-famous designer Armando Albeldas.
All the furnishings for this hotel have been exclusively designed and manufactured in Europe. Suites are equipped with state-of-the-art kitchenettes and home theaters while the posh health club offers the very latest in equipment (think cardio machines with built-in flat screen TVs).
Enjoy top-of-the-line treatments at Rocco Donno Beauty Salon and Caroli Spa or relax on the fourth floor pool and gaze out on the cruise ships and ocean liners as they make their way to and from the Port of Miami.
Some of the finest dining in South Beach lies within this hotel's walls as well in the form of Prime Italian Restaurant. And with Prime One Twelve right across the street… Que bellissimo!
101 Ocean Drive, Miami Beach, FL 33139
• Oceanfront hotel
• 2 blocks to Joe's Stone Crab
• 1 block to Story Nightclub
• 1/2 block to Nikki Beach