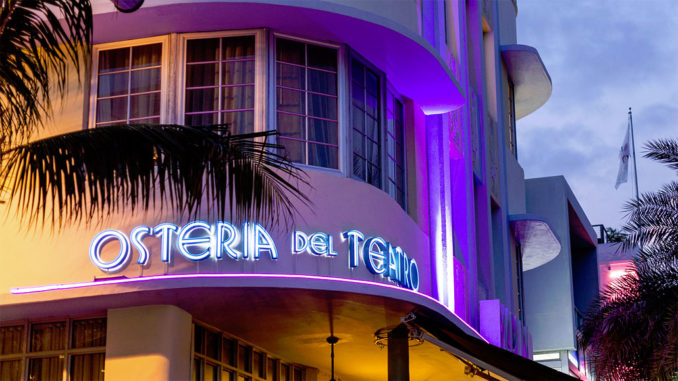 South Beach landmark restaurant Osteria del Teatro quietly closed its doors after nearly 30 years on Washington Avenue to build a more luxurious location just steps away within the quiet confines of The Marlin Hotel at 1200 Collins Avenue. A classic boutique property with just 33 guest rooms, the Marlin was originally conceived by prominent Art Deco era architect L. Murray Dixon in 1939. His other notable properties include the majestic Raleigh Hotel where film goddess Esther Williams once graced the magnificent swimming pool and Hotel Victor, a standout amongst Ocean Drive's federally protected gems.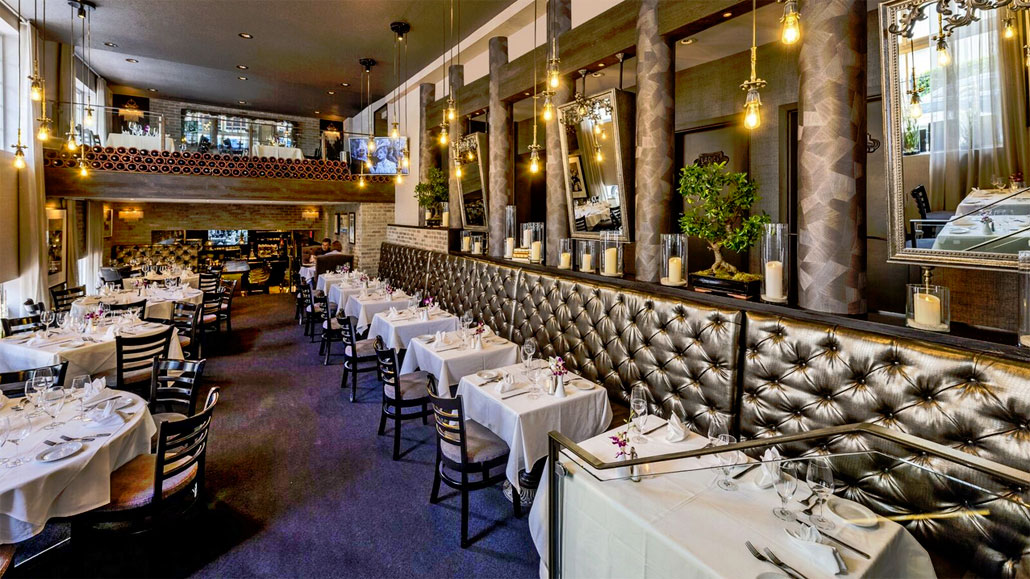 Osteria del Teatro occupied an unlikely position just beneath the marquee of one of South Beach's most notorious nightclubs where prominent entertainers (from Bob Dylan to Puff Daddy) and the world's top DJs performed to sold out crowds while well dressed diners enjoyed classic Italian fare right next door. Embraced by locals, tourists and celebrities, the restaurant offered a menu filled with traditional Italian dishes, but those in the know followed the suggestions of friendly waiters well-versed in the daily specials and dedicated to providing great service. Happily, all the regular dishes and plenty of seasonal delights followed Osteria to the elegant new location just around the corner.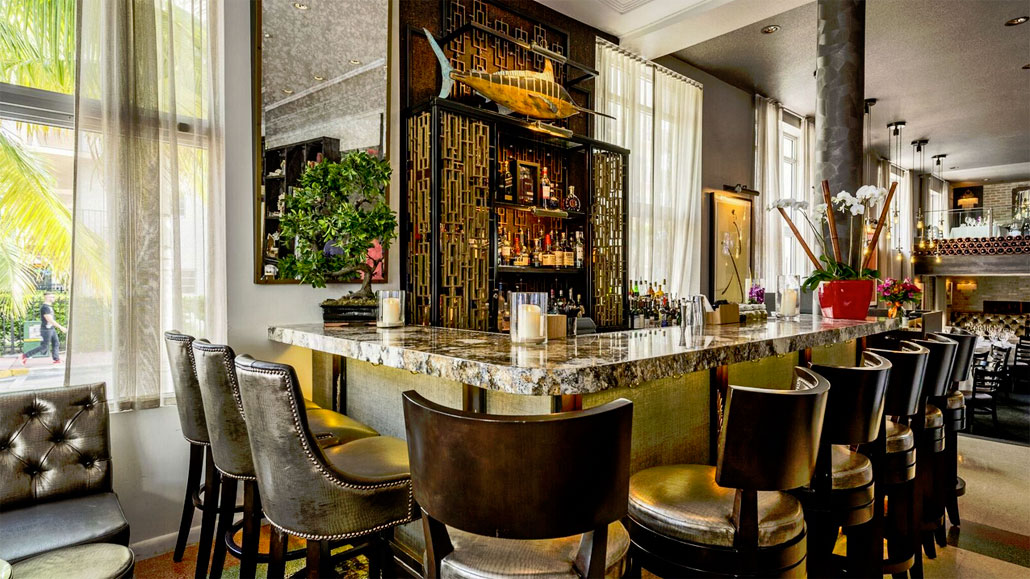 "We look forward to continuing the legacy we've built upon for the last 29 years as we move Osteria del Teatro to the Marlin Hotel, " says Gilbert Gonzalez, owner of Osteria del Teatro. Just inside the lobby of the recently refurbished Marlin Hotel, the new dining room offers a stylish setting for Chef Martin Perez to showcase his menu of handmade pastas and fresh Florida seafood. There are alfresco tables on the breezy porch and a full cocktail bar serving craft cocktails like the Sofia Loren with vodka, St. Germain, strawberries and prosecco; and the Mulo Russo, a play on the Moscow Mule with grappa in place of vodka.
Osteria del Teatro is located at 1200 Collins Avenue, Miami Beach. 305.695.3000