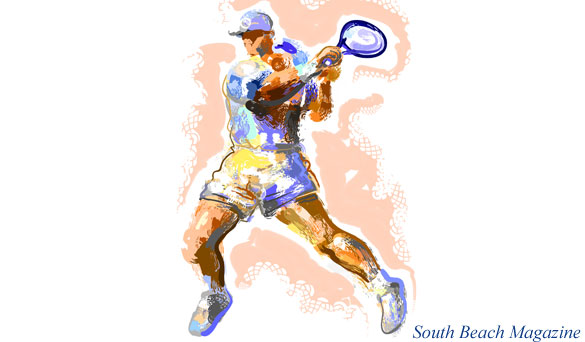 The Sony Ericsson Open is March 23rd to April 5th, 2015. A two-week combined event in the heart of Miami's Key Biscayne islands, the Sony Ericsson Open is one of nine ATP Masters 1000 Series events and a Premier Mandatory tennis competition on the men's and women's WTA calendar. Bringing the world's top players to South Florida, the 2011 matches featured breathtaking play by Novak Djokovic who defeated Rafael Nadal for his second Sony Ericsson title and Victoria Azarenka also brought home her second win as she defeated Maria Sharapova in the finals.
One of the most glamorous American tennis tournaments, the Sony Ericsson Open attracts some of the biggest celebrities in music, movies and sports to the stands. Attendance records are set each year with more than 300,000 locals and tourists crowding Crandon Park for the 2 week run. Be sure to bring along a camera and expect to see a celebrity or two milling around in the crowd. Of course the most important action is courtside where Roger Federer, Andy Roddick, Andy Murray and the Williams sisters labor to win the gold in every high profile match!
If you plan to attend Miami's most important tennis competition, log onto the official website ASAP as ticket packages for this dynamic tournament go on sale in late summer. Starting around $100, the packages sell out fast. Participating hotels on the official website also offer guests $12 a day shuttle service to the gates of the Sony Ericsson Open which makes it easy to avoid the hassles of bumper-to-bumper traffic and finding parking on match day. Drivers must pay to park offsite about 3.5 miles from the Rickenbacker tollbooth and then take a free shuttle to the front gate. Stadium seats are outdoors and offer little protection from the Florida sun so be sure to bring along water, sunscreen and dress for the weather.
Sony Ericsson Open, 7300 Crandon Boulevard, Key Biscayne, Florida.