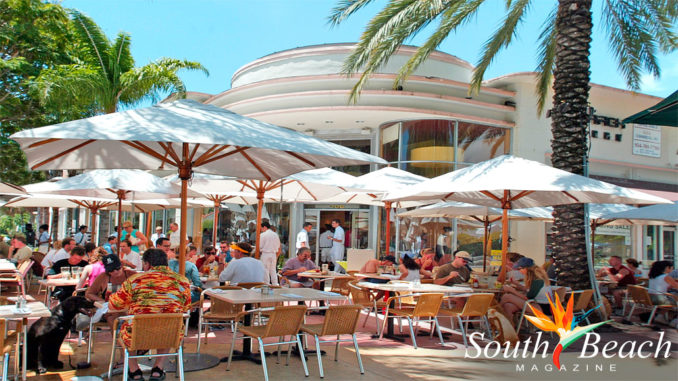 In the decade-long renaissance that has transformed South Beach into a global metaphor for the good life, no factor has been more important than the revitalization of fabled Lincoln Road, known decades ago as "the Fifth Avenue of the South." And as Lincoln Road has blossomed and evolved, no factor has been more important than the 1998 arrival of Nexxt Cafe, one of the first national franchises to rise up from what had previously been a bohemian landscape of funky local stores and restaurants.
Nexxt proprietor Bo Onur showed vision and courage when he opened his bustling 130-table European-style sidewalk cafe at the intersection of Euclid Avenue, opposite Euclid Circle, where Roller-bladers and skateboarders seem almost as commonplace as pedestrians. At Nexxt Cafe, a retro coffee shop ambience meets cool postmodern architecture in a sleek, savvy monument to people-watching and leisurely discourse. And the passersby here are not just any people — we're talking models, media moguls and movie stars.
When it comes to food, Nexxt Cafe offers a vast array of reasonably-priced choices in a menu that reads like a magazine. Asian-influenced dishes co-mingle happily with hefty salads, fresh seafood and good old American favorites including scrumptious sandwiches. But no matter what you eat, save room for one of the delectable fresh French pastries Nexxt concocts daily.
700 Lincoln Road
Miami Beach, FL 33139
(305) 532-6643
Price: $$
Attire: Casual