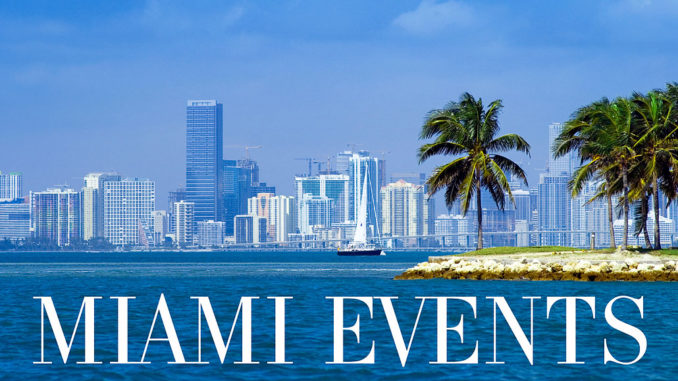 South Beach Bike Week runs from August 29-September 1, 2014 on the streets of South Beach. Florida's summertime temperatures get even hotter in August when South Beach Bike Week brings out the best looking custom motorcycles and riders for a festival of metal and leather and fun! Bars along Ocean Drive and Washington Avenue open their doors to the heavy metal enthusiasts who do their best to bring a taste of the Sons of Anarchy to the Art Deco District.
South Beach streets surrounding the Clevelander pool bar, Chalk Lounge, Kill Your Idol and Lost Weekend will be filled with the sounds of gunning engines and the roar of a hundred tailpipes as riders strut their stuff in a parade of high-priced chrome. A rowdy kick-off party starts things off Friday night at the Clevelander Pool Bar on Ocean Drive with live bands and an awesome motorcycle display. After hours, Kill Your Idol invites guests to a bawdy burlesque show starting around 11pm.
Saturday's South Beach Bike Week Events get going at high noon with a road rally bike parade along Ocean Drive, a block party on 12th Street featuring the Miami Marlins mascot and then a juried bike contest hosted by Chalk Lounge. The judges will award Best Street Bike and Best Custom Bike prizes in the afternoon before guests gather for a billiards shoot-out at Chalk followed by a series of down and dirty after-parties at Chalk, the FoxHole Bar and the World Erotic Museum.
South Beach Bike Week's Biker Sunday events kick off at the Clevelander Pool Bar with live bands starting at noon and a series of contests especially for riders including the sexy Ms. South Beach Bike Week beauty contest and a Best Tattoo Contest hosted by Miami Tattoo Company at 4pm. As the sun goes down and the night sky fills with the buzz of neon lights, Bike Week hosts a closing party and billiards contest at Lost Weekend before it's time once again to hit the road!
South Beach Bike Week is open to the public with All Access VIP passes starting at $50 per guest. All events listed are free.