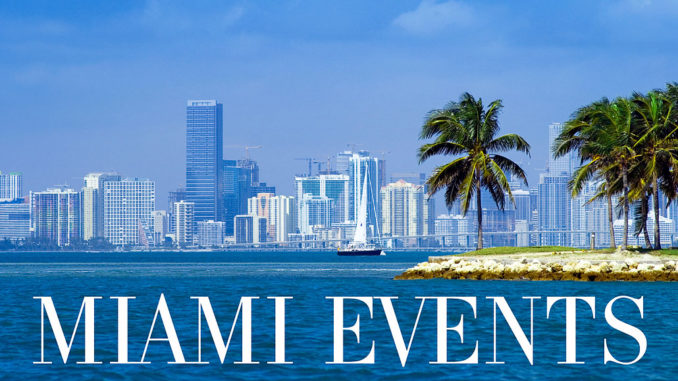 Whether you check books out of the library, download them from the internet or share your passion for the latest novel at weekly gatherings of your local book club, the MIAMI BOOK FAIR INTERNATIONAL celebrates everything to love about the craft of writing. Filling the streets of Downtown Miami and the Wolfson Campus of Miami-Dade Community College with thousands of avid readers, the fair comprises an outdoor jamboree of publishers, authors, children's storytellers and noted cookbook-crafting chefs. Seminars are scheduled throughout the college offering an up close and personal glimpse of some of the most famous and infamous writers, politicians and humorists of our time.
The Miami Book Fair attracts hundreds of thousands of locals to events that honor International authors including a dedicated Ibero-American writers program, a Children's Alley of theater, arts and comic books, and an Antiquarian gallery of signed first editions, original manuscripts and other collectibles. The Street Fair closes the avenues around the Miami Dade Campus to cars so that colorful tents filled with more than 350 authors and publishers can help bring their works to life. The popular series "Evenings With…" showcases readings and discussions by some of the most recognizable authors from around the world.
In the months before the book fair kicks off, the official website provides updated information on programs and events including a rapidly growing roster of guest speakers who have included former US Presidents, Secretaries of State and major movie stars. Links on the site offer a limited number of advance tickets to readings and seminars that are often free but require online registration to attend. If you fancy an evening with Al Gore, Bill Clinton, Ariana Huffington, Iggy Pop or Anthony Bourdain, be sure to get your name on the guest list as soon as the ticket site goes live. The Book Fair transforms Downtown Miami into an eight day literary party that grows larger and more exciting every year.
Miami Book Fair International, 401 NE Second Avenue, Downtown Miami.