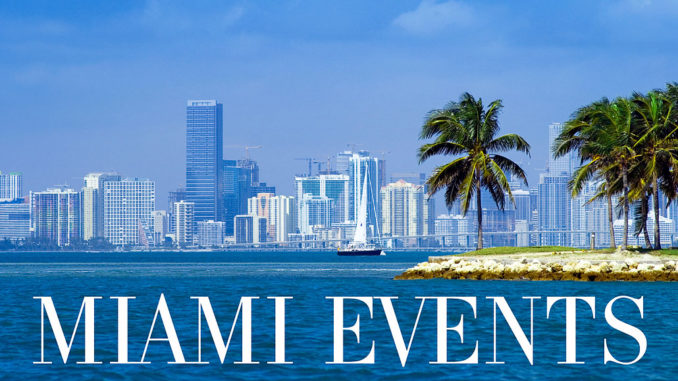 Mix equal parts of industry seminar, electronic music festival and all night party and you will still only scratch the surface of all it means to attend the winter Music Conference in South Florida each Spring. Designed as a platform for the advancement of new music, the events surrounding the meetings of music industry delegates on Miami Beach are some of the craziest parties of the year! Expect mad pool splashdowns by day, private hotel throw-downs by night and all manner of dance, trance and rave cultural happenings throughout the city.
Over the course of one crazy March week, about 100,000 international music fans and industry insiders fill South Florida with the ambitious agenda of attending every VIP party, global gathering and laid back lounge event. More than 1,400 artists and DJs from 70 different countries perform in Miami and Miami Beach at 89 unique indoor and outdoor venues. Meanwhile serious students of new music technology attend nearly 50 industry panels, seminars & workshops designed to help perfect their production skills, market their musical compositions and master the latest techniques utilized by the world's greatest DJs.
After the concentrated schedule of the professional music conference adjourns each day, the streets fill with young artists, industry insiders, dayglow club kids and generations of fans who track the late breaking announcements on Twitter to find the hottest events. While the official 2012 conference schedule and host hotel have not been announced, promotional materials for Music Week Miami have appeared online kicking off March 20-25. Tickets and show information for the Ultra Miami flagship event are currently scheduled to begin Thursday March 22 so save those dates in your travel calendar and bookmark both the WMC and Ultra websites for any official announcements!
Winter Music Conference, 3450 NE 12 Terrace, Fort Lauderdale, FL.