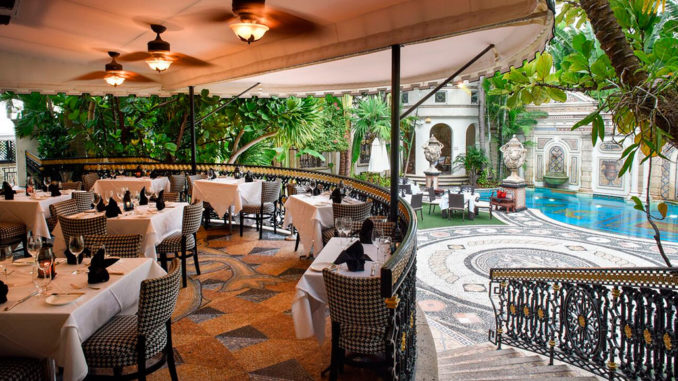 Famed fashion designer Gianni Versace's influence is deeply felt on South Beach where his historic palazzo, Casa Casuarina, is now home to an elegant Mediterranean restaurant called Gianni's at The Villa, Casa Casuarina. Executive Chef Thomas E. Stewart collaborated with Setai Chef Mathias Gervais to craft a modern Italian menu featuring signature dishes like Capesante Di Viareggio (seared scallops with fennel puree), Astice Mille Romagna (poached lobster with tart olives, spring onions and green peas), Fileto Di Manzo Rossini (filet of beef with pan seared foie gras), and La Spigola Branzino (whole grilled fish served for two).
"With its mouth-watering savory dishes and personal service, Gianni's will provide the most memorable South Beach experience, providing a glimpse back into the lifestyle of the hotel when it was a private home," says Chauncey Copeland, General Manager of Gianni's at The Villa, Casa Casuarina. The mansion currently serves as a boutique hotel with just 10 opulent suites showcasing the fine craftsmanship Gianni Versace specified when he restored the three story villa over 20 years ago.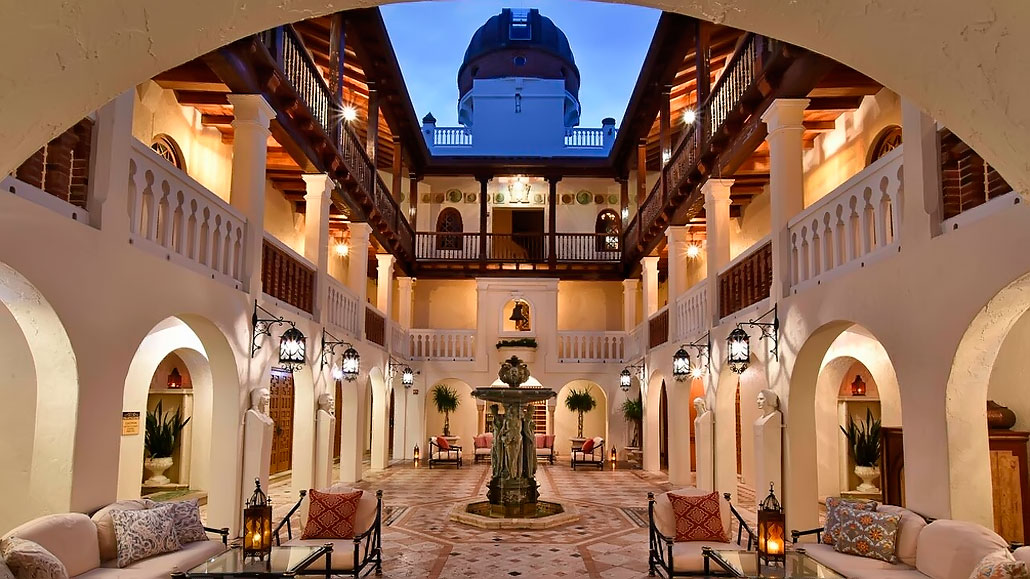 Gianni's at The Villa, Casa Casuarina restaurant includes a number of lavishly appointed dining areas plus an expansive open-air courtyard. The 30 seat Medusa Dining Room was once Versace's formal salon and The Moroccan Room features four massive Greek Gods accented with imported coral rock. The terrace overlooks an elegant mosaic decked garden where a 54 foot reflecting pool contains more than a million tiny glass tiles, thousands of which are clad in 24 karat gold.
While a romantic dinner for two is definitely a luxury, guests are encouraged to visit on "Wine Lovers Wednesdays" when a selection of bottles are half price including Louis Roederer Brut "Premier" Reims, white wines such as Jerman Pino Grigio and William Fevre Chablis, and red wines including "Versace" Nero D'avola and Stag's Leap 'Hands of Time' Blend. Gianni Versace's former kitchen now holds the Onyx Bar where guests can sample signature cocktails like a 24-karat Golden Margarita ($24), which is made with gold-infused tequila or the Coco Casuarina ($20) made with refreshing coconut milk.
Gianni's at The Villa, Casa Casuarina 1116 Ocean Drive, South Beach 786.485.2200
Hours: Tuesdays – Sundays 7pm – 10:30pm