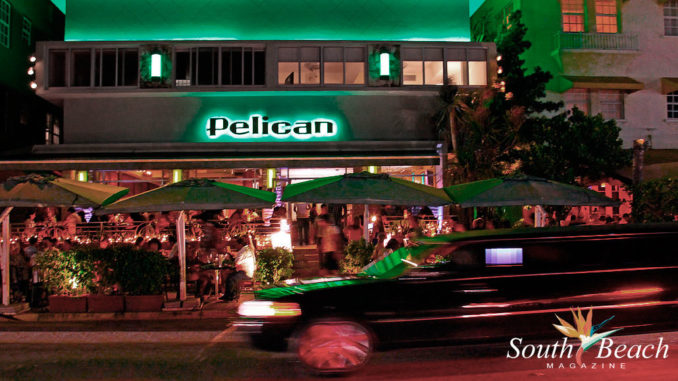 Owned by the same artistic folks behind the Diesel Jeans company, the Pelican, whose unabashed motto is "A myth in its own limelight," has quite an attitude all its own. Upon entering the hotel, guests walk through the bustling bar area to the reception desk. Here, an almost cartoonish Western motif and a blazing neon fire welcome them.
Each room has been cleverly designed by Swedish decorator Magnus Ehrland, whose copious trips to flea markets and antique stores combined with his off-kilter imagination make for a playful and laid-back atmosphere. The ultimate in kitsch, if you will. The individually themed rooms brim with recycled furniture, antique posters, industrial fixtures and each bears its own moniker -"Psychedelic(ate) Girl," "Executive Fifties" and "Jesus Christ Megastar," just to name a few.
The hotel has played host to everyone from Grace Jones to Cindy Crawford, Yoko Ono and John F. Kennedy, Jr. However, the three-bedroom penthouse suite is the hotel's pièce de résistance (Saudi Arabia's Prince Faisal won't stay anywhere else when he is in town).
Occupying the whole top floor, the suite features a rooftop deck and hot tub, six-foot round tropical fish tank, the master bedroom has a round, queen-sized bed, Subzero-style appliances in the kitchen and a living room that boasts a nine-screen video wall.
If you can tear yourself away from the excitement in your room you should definitely hit the quaint, yet hip, lobby bar and restaurant. They serve casual Mediterranean fare and you might spot the occasional famous face, but really, with all the other stuff to look at, who has time to even notice?
826 Ocean Drive, Miami Beach, FL 33139
• 8 blocks to Lincoln Road
• On Ocean Drive
• 9 blocks to Convention Center