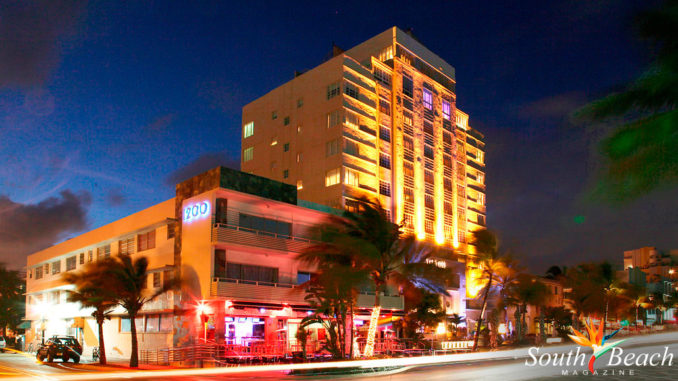 When it opened in 1936, at just ten-stories high the Tides was the tallest hotel on South Beach. Now managed by King & Grove, this 1936 Art Deco masterpiece transformed its original 115 rooms into 45 spacious guest rooms.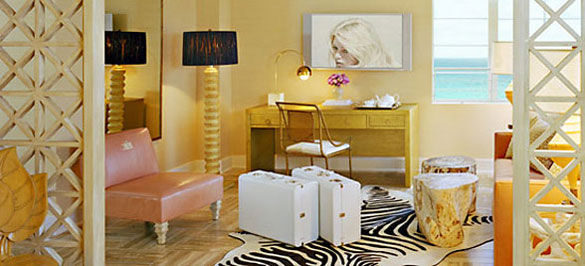 All 45 of the suites have ocean views and because of the way they are built evoke a fabulous mini-loft feel. Rooms are luxurious and comfortable and at least twice the size of a typical South Beach hotel room. They feature king-sized beds, spacious closets, large bathrooms, three phones (one portable), a blackboard for housekeeping messages, telescopes for viewing the vast ocean and big light-letting windows (double-paned for keeping the noise of the street far, far away).
The highlight of this hotel is the Goldeneye Suite. Even if you can't afford it, you must ask for a tour of this room reminiscent of James Bond and his Bond girls, complete with a hot tub in the middle of the suite, a private deck and an array of high-tech toys. Regardless of which room you reserve you can rest assured the atmosphere is subdued and the service is seamless.
As a perk, the hotel offers free beach chairs and umbrellas and while this may not sound like much, at $26 a day it can really add up. For those guests wishing to avoid the sand between their toes (and in every other nook and cranny for that matter) there is a 50-foot-long mezzanine pool where women who choose to do so can go topless.
Located directly across the street from the beach, Twelve Twenty, the hotel's signature restaurant, is the epitome of haute cuisine serving breakfast, lunch and dinner with an eclectic menu, featuring Japanese, American and Mediterranean fare.
The Terrace is the hotel's less expensive outdoor café and the perfect setting for a morning coffee or sunset cocktails.
1220 Ocean Drive, Miami Beach, FL 33139
• On Ocean Drive
• Fronts Lummus Park
• 5 blocks to Lincoln Road
• 7 blocks to Convention Center