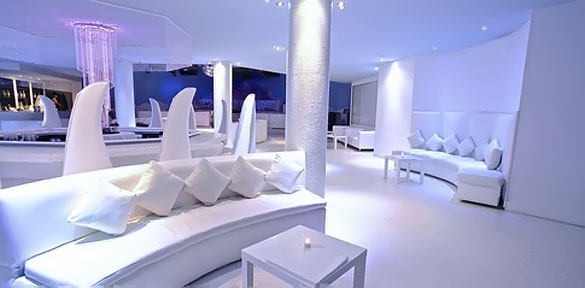 After a six year hiatus, Pearl Restaurant & Champagne Lounge returned to the Miami Beach dining scene in December, 2011.
Formerly known as the place to be on Sunday nights in South Beach, Pearl's cuisine was often overlooked by the exceedingly hip crowd that partied the night away at this beautiful oceanfront venue. But now, just one glance at chef Sylvain Noel's diverse menu at the new Pearl makes it virtually impossible to ignore his spectacular creations.
From American dishes such as Charred Ribeye and "Frenched" Colorado Rack of Lamb, to Asian specialties like Miso Black Cod and Beef Rolls deglazed with teriyaki sauce, and on to European cuisine such as Atlantic Dover Sole with parsnip and emulsified caper butter, chef Noel has created something for every taste.
It remains to be seen whether or not the new Pearl retains the futuristic Stephane Dupoux design that was previously so striking to guests entering the restaurant for the first time.
The walls, tables and furniture were white, accented by brilliant orange lighting throughout the restaurant which included a large wrap-around veranda bathed in purple light overlooking the Atlantic. The overall ambiance was that of an Austin Powers "Groovy Baby!" 60's shagadelic pad, fully stocked with the beautiful people South Beach is known for.
The waitresses and female bartenders wore Judy Jetson-style orange mini-dresses with sexy cutouts where a solitary pearl hung suspended between their breasts, and white knee-high go-go boots to completed the look.
Either way, take a seat at the center Champagne Bar and enjoy the bubbly with caviar, and relax knowing that this is how South Beach is supposed to be…chic, glamorous and oh so delicious.
1 Ocean Drive
Miami Beach, FL 33139
(786) 515-1150
Price: $$$
Attire: Casual