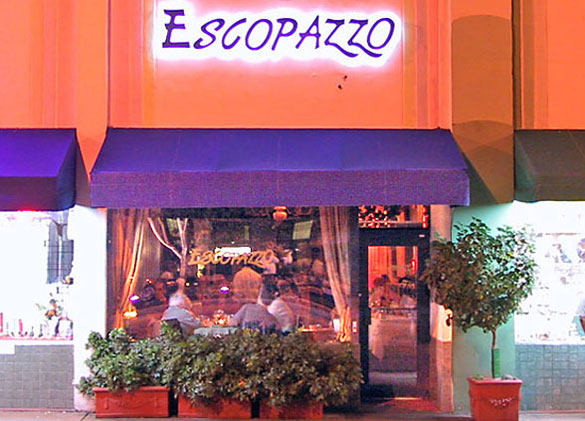 Escopazzo is a tour de force in top-notch Italian dining, and a South Beach treasure best known for its cozy Tuscan atmosphere and genuine Italian hospitality. Not a "mama's kitchen" type Italian restaurant, Escopazzo's chef Pino is famous for his sophisticated spin on earthy Tuscan specialties.
A recent expansion to sixty seats has had no adverse affect on Escopazzo's intimate atmosphere, and we're glad that getting a reservation isn't quite the challenge it used to be.
Fluffy risotto and hand made pastas are a specialty of the house, but less known is Pino's wizardry with meats and seafood. Snapper baked in a balsamic "crust" is a delectable menu mainstay, and transparent Swordfish Carpaccio will melt in your mouth.
1311 Washington Ave
Miami Beach, FL 33139
(305) 674-9450
Price: $$$
Attire: Casual