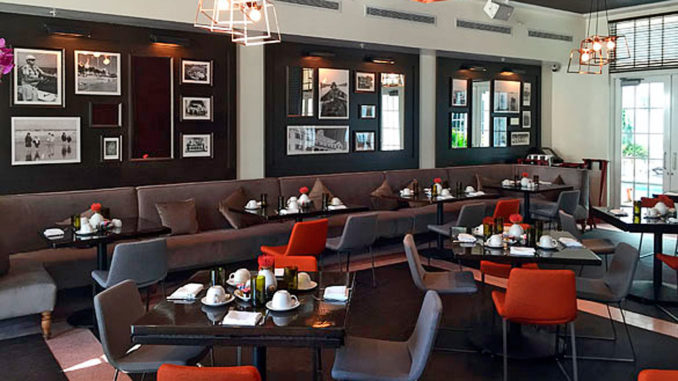 Ocean Drive is the heart of the Art Deco District with landmark properties and buzzing neon lights, but only a few restaurants are as charming and popular as Chef Laurent Tourondel's LT Steak & Seafood at the Betsy Hotel which serves as the primary food & beverage source for the property and turns out perfectly grilled meat and fish. Dine indoors or alfresco on a front porch overlooking the South Beach scene and you'll be charmed from the start by the chef's signature popovers which come to the table steaming hot from the oven. If you're a Sunday bruncher, these same popovers are topped with a twist on eggs benedict and are not to be missed!
Service is both polished and professional—a welcome anomaly in this busy tourist area—and the bar specializes in classic cocktails served in an environment conducive to quiet conversation among friends. The restaurant comprises most of the hotel's public lobby space so the dining room and the lounge blend seamlessly into one another. While many South Beach steakhouses pump up the volume to create a scene, LT Steak & Seafood is far more relaxed with a dress code that flexes from resort wear to business casual for many patrons.
LT Steak & Seafood / 1440 Ocean Drive, South Beach, 305-673-0044.