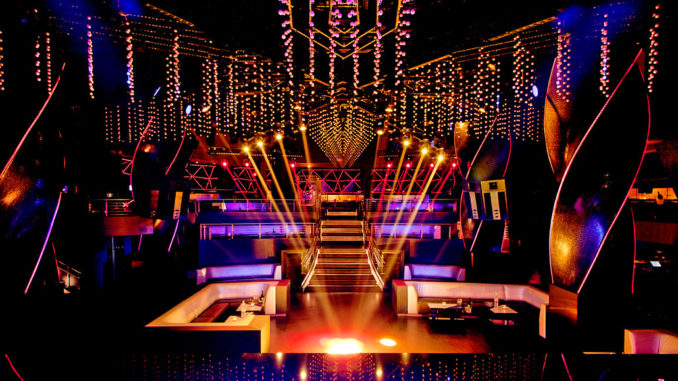 South Beach's largest and most opulent mega-nightclub, Story is one of the city's top entertainment venues located in the tony South of Fifth Street District. Offering guests almost 30,000 square feet of state-of-the-art party space, the club provides a high energy atmosphere that moves to the beat of some of the biggest names in the music industry. Just last month, one of the most respected trade organizations – Nightclub & Bar Media Group – named STORY the 2014 Nightclub of the Year!
Managed by David Grutman's MMG Nightlife, which also owns and operates LIV at the Fontainebleau Resort, STORY dominates the South Beach party scene with a dazzling roster of the world's best DJs including AVICII, Tiesto and Calvin Harris. The club features a sweeping center staircase, alligator printed columns and synchronized LED lighting programmed to move to the beat. Conceived by prominent designer Francois Frossard, STORY boasts a half-million dollar Dynachord sound system that is unmatched by any club in town.
Says Grutman, "Once a guest walks through STORY'S doors, they won't just walk into a club, they'll step into an experience." His goal is to have the club set a new standard in the nightclub industry with pounding bass, incredible lighting and 60 strategically-placed VIP tables that offer a 360 degree view of the crowd. An in-house production and design team transforms the venue into an endless variety of settings so guests should always expect a new and extravagant nightlife adventure.
STORY
136 Collins Avenue
Miami Beach, FL
(305) 538-2424
Open Thursday – Sunday 11pm-5am