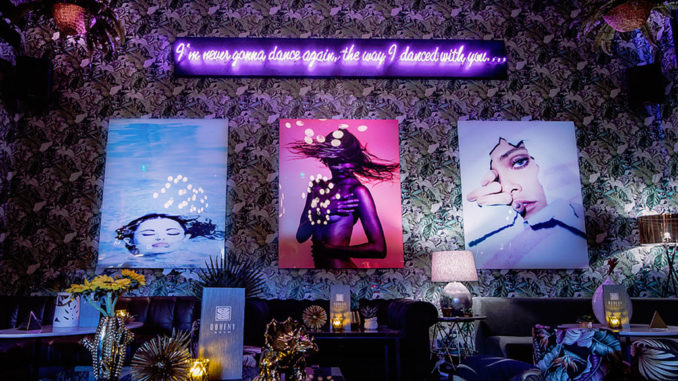 As the Delano South Beach sorts through the evolution of cool, the hype surrounding the Miami edition of Los Angeles' famed Doheny Room was the talk of our spring season. Already a popular gathering spot in West Hollywood, the left coast lounge cultivates a lively social atmosphere in the early evening and a naughty-by-design buzz after dark.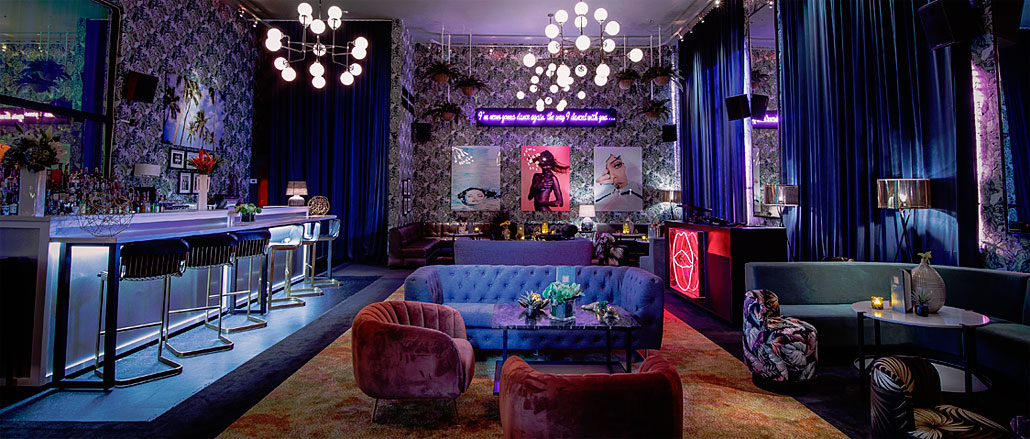 While most of SoBe retreats into the midsummer haze, smaller lounges are definitely taking over the mid-year nightlife void. LIV has closed for a much-needed refresh and more intimate party spots like Ora, Jezebel and Rec Room happily provide refuge for nightowls who have grown tired of the big room EDM scene.
Doheny Room at the Delano pulses with a neon glow with large format art and fashion photos and modernist light fixtures keeping the late night vibe set to simmer. Music ranges from indie rock to old school jams to create what Costas Charalambous, President of Nightlife at sbe calls, "a hideaway for hotel guests and locals to enjoy unparalleled cocktails complemented by timeless music in a welcoming environment."
Open Thursday, Friday and Saturday from 9pm until 2am, the lounge is tucked away in the far reaches of the hotel's expansive lobby. Follow the sounds of 80's jams and the curated, anti-club playlist to find quiet conversation, comfortable socializing and even a little dancing when the music suits the mood.
Doheny Room @ Delano South Beach 1685 Collins Avenue, Miami Beach, FL 305.674.5755
Thursday thru Saturday 9pm – 2am, Follow @DohenyRoomDelano for more information.