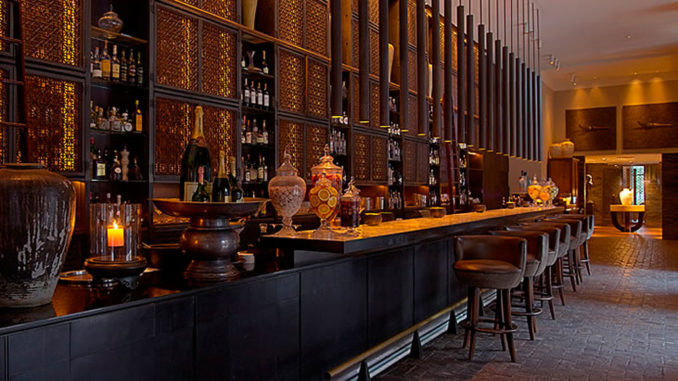 Visions of intimate conversation laced with a hint of romance can quickly fall by the wayside in the fast paced world of South Beach nightlife. Drama at the velvet ropes followed by a jam-packed club scene can often wrench the last bit of passion from ones nocturnal plans, but for those in the know, Miami Beach offers numerous opportunities for an amorous evening out on the town. Here's our list of Upscale Lounges.
Setai Lounge Bar / 2001 Collins Avenue, Miami Beach, FL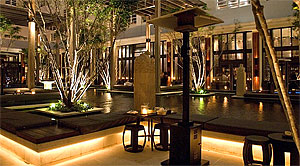 The Setai is a South Beach landmark which effortlessly draws on the elegance of the city's history, while blending in modern Asian traditions of simplicity and tranquility. The Lounge Bar is a sophisticated space defined by clean lines and natural materials like stone and wood.
The long, low bar, dim lighting and cozy leather chairs offer the ideal atmosphere for lingering over cocktails with that special someone whether it's on the first date or the tenth. The room's main attraction is a wall with floor-to-ceiling wine cabinets that showcase an impressive and extensive selection of champagnes and wines. The menu offers an array of light bites and a rich assortment of caviar from around the world, which is alone reason enough to stop in for an indulgent dinner or late night rendezvous.
Martini Bar at the Raleigh Hotel / 1775 Collins Avenue, Miami Beach, FL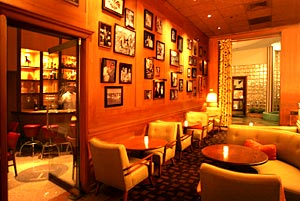 The Raleigh Hotel is the quintessential Art Deco hotspot. Terrazzo floors, polished wood finishes, classic bar stools and jazz lulling in the background make it the ultimate place to linger long after the sun has gone down. André Balazs of New York's Mercer and Los Angeles' Standard fame, refurbished the hotel to its original 1940's splendor before moving on to other endeavors and the revelers have followed accordingly.
Even if you aren't a guest at the hotel, the Martini Bar is a must-see – it's as intimate and sexy as they come. You can expect a full-service bar complete with a nice wine selection, but as you probably guessed, the martini is de rigueur. How you take yours is completely up to you, but they offer a menu of more than ten different flavors, including the famous Raleigh Martini. Dress to impress because you never know whom you might be rubbing elbows with here.
Vue Terrace at the Hotel Victor / 1144 Ocean Drive, Miami Beach, FL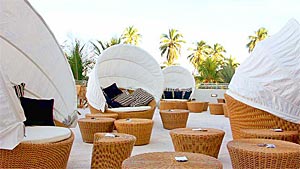 Hotel Victor is a hidden gem amid the bustle of Ocean Drive. But this isn't your average Ocean Drive type venue – locals and in-the-know visitors flock to the hotel's Spice Route-inspired restaurant, Vix, and stylish, but not-too-trendy Passages Bar and Vue Terrace.
Created by famed Parisian designer Jacques Garcia, Hotel Victor is located adjacent to the infamous Versace Mansion, and you can bet that with clout like that it only attracts the cream of the crop. Vue Terrace. Guests relax on beds while taking in the sultry South Beach atmosphere (read: beautiful people, perfect weather and tasty tapas). Head over to Vue Terrace after a long day at the beach or before a late party night and enjoy two-for-one cocktails and complimentary hors d'oeuvres – sans the college kids and typical tourists.
Lapidus Lounge at the Ritz-Carlton South Beach / One Lincoln Road, Miami Beach, FL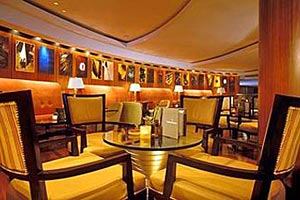 The Lapidus Lounge, one of only three jazz clubs on Miami Beach, features live music six nights a week and specializes in sexy, retro cocktails like the Sidecar and the Harvey Wall Banger. If you and your date prefer something a little more refined, they also offer an accessible wine list and a lovely selection of champagnes.
This fashionable, upscale bar is a tribute to the renowned 1950's architect Morris Lapidus, who designed the DiLido hotel, and is located adjacent to the resort's signature eatery Americana. While the Lapidus Lounge is most definitely a cozy date destination in itself, it's also the perfect place to stop for a nibble after a night out on the town. Carousers can feast on gourmet dishes that include three cheese crab quesadillas, crispy calamari and grilled tenderloin burgers. After the live music ends, the lounge transforms into a spacious setting with a live DJ and plenty of dancing.
DiLido Beach Club at the Ritz-Carlton South Beach / One Lincoln Road, Miami Beach, FL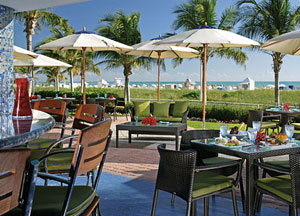 Just a short walk out passed the pool and down the stairs from Lapidus Lounge you'll find South Beach's premier oceanfront lounge, the DiLido Beach Club, where you can sip tropical cocktails under a moonlit sky while sampling a range of specialty seafoods and steaks on small plates from Chef de Cuisine Andres Meraz.
It's a great respite from the bustle of Lincoln Road where you can engage in lively conversation or simply enjoy the balmy breezes coming in off the Atlantic Ocean just a few yards away.
Drunken Dragon / 1424 Alton Road, Miami Beach, FL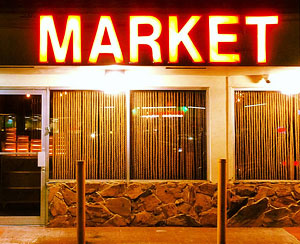 Escape to the tropics at South Beach's newest tiki lounge where the drinks are exotic and the food sublime. A new venture by the clever folks behind The Foxhole, Drunken Dragon combines Korean BBQ delights with classic Mai Tais that are potent enough to enchant even the most jaded lounge lizards. Master mixologists craft potions filled with rum, curacao and fresh fruit juices designed to pair with Chef Xavier Torres eclectic Asian menu.
Be sure to request one of the prime hibachi tables where you and your friends can indulge in a little tipsy griling of tender meat and veggies the kitchen sends out with a variety of dipping sauces. Choose from shrimp, chicken, beef or pork and when the sizzling stops, the snacking begins. If DIY appetizers are not your thing, sit at an adjacent table and let the friendly waitstaff help you choose some of the tasty Asian street foods dreamed up by the chef who brings along some culinary pyrotechnics learned at The Dutch, Nobu and Zuma.
Haven GastroLounge / 1237 Lincoln Road, Miami Beach, FL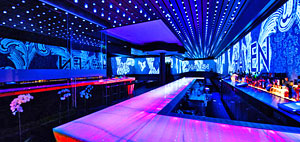 The west side of South Beach attracts a friendly mixture of locals and visitors who find happy communion at Haven GastroLounge, Chef Todd Erickson's high tech Lincoln Mall hideaway just west of Alton Road. Combining wrap-around video displays, a dynamic sound system and cleverly crafted bar bites, the Haven team stands ready to deliver an enchanting night of music and mischief. During the World Cup finals, Haven transformed itself into a thundering sports bar filled with cheering fans. At fashion week, Haven gets slick and sophisticated to serve as the perfect backdrop for a runway presentation.
What sets this stylish lounge apart is definitely the music as Haven books the city's top DJs to host themed nights of dance and romance. Guests enjoy a cozy dinner service and as the hour grows late, the volume intensifies until the dining room feels more like an intimate nightclub. If dancing makes you thirsty, a night owl's happy hour kicks in from 2am – 5am with $4 beer, $8 wine, prosecco and cocktails.