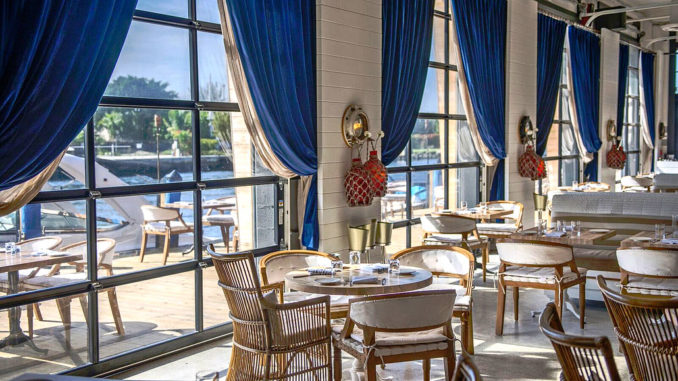 Area foodies gather at the edge of the Miami River where Seaspice and Modern Garden Restaurant serves a unique amalgam of flavors and spices from around the globe. Owner Carlos Miranda showcases new dishes with Mediterranean influences designed by Executive Chef Angel Leon including Escargot Toast with oyster mushrooms, Truffle Brie Tart with mascarpone, and Yellowfin Tuna Salad in a red pepper vinaigrette. Assisted by Sous Chefs Benjamin Goldman and Simon Stajonovic, Leon's seasonal menu features a Chicken Tagine with tomato confit, Diver Sea Scallops in hazelnut butter and pistachio crusted Rack of Lamb. Sunday brunch service is uniquely popular with a DJ and professional dancers adding a little extra spice to the mix.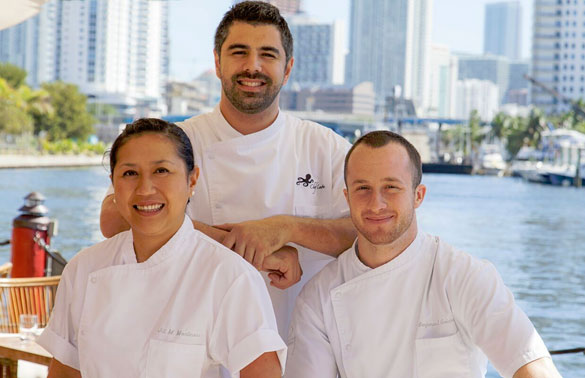 The busy waterfront seafood restaurant and lounge has 500 feet of available dock space for guests who want to arrive by boat and both indoor and alfresco dining areas facing Miami's working riverfront. The newly opened Modern Garden serves a hot stone and crudo menu in a post-industrial warehouse setting with an additional 300 breezy sunlit seats. Designed with distinctive nautical accents, the restaurants and lounge areas celebrate Miami's vital waterfront experience as they highlight the vibrance of the city skyline.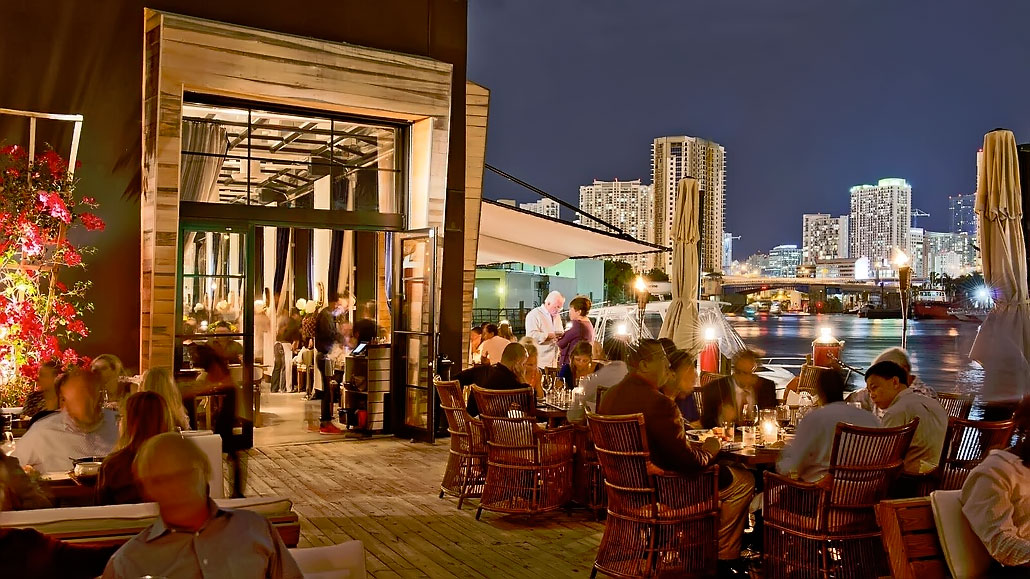 Modern Garden's menu offers contemporary interpretations of raw fish and seafood marinated in infused oils and herbs. Crudo selections like Uni Canape, Scallop Tartare and Salmon Rosettes feature pristine fresh seafood and delicate spices. Guest who prefer hot entrees can choose several selections seared tableside on molten volcanic stone slabs like the Wagyu Beef with alderwood salt, Lamb in red miso and rosemary or Moscovy Duck Breast with umeboshi and basil buds. Executive Pastry Chef Jill Montinola crafts delicious desserts for both Seaspice and Modern Garden including lighter, gluten-free options for health conscious diners.
Seaspice & Modern Garden is located by the Miami river at 422 NW North River Drive in downtown Miami (305) 440-4200. Serving Tuesday through Saturday 12 noon to midnight. Lounge closes at 1am. Sunday service is 11:45am – 10pm. A live DJ performs Thursday through Sunday and a DJ and dancers entertain at Sunday brunch.