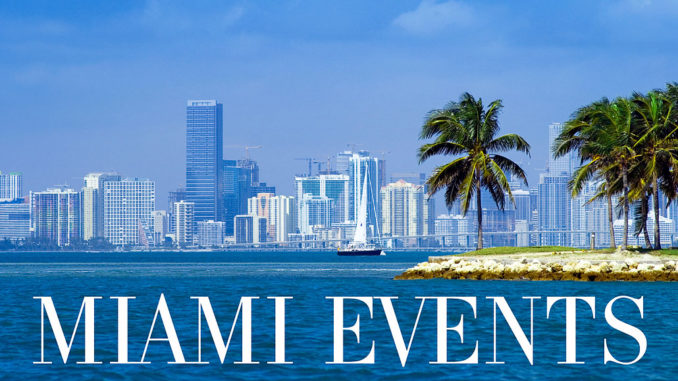 The Annual Miami Beach International Fashion Week kicks off in late March at the Miami Beach Convention Center where models, designers and fashionistas from across the globe will roll out the latest looks on catwalks all around town. The main exhibition hall is transformed into a futuristic Fashion City where vendors can showcase their collections and connect to buyers, editors and the fashion press who gather for this world class event. Adding to the excitement, Fashion Week provides an international arena for Hispanic designers and attracts industry professionals from Europe, the Middle East, Asia and Central and South America.
Attendance at the Miami Beach International Fashion Week provides an up close look at the latest creations from top designers in women's day and evening looks, men's wardrobes, plus swimwear, jewelry and accessories. Over 600 members of the international press register to attend fashion presentations making thousands of impressions online and in top fashion publications across the planet. For one special week, all eyes are on the runways of Miami! In addition to professional presentations, the event includes a juried competition for emerging fashion designers as well as photographers and graphic artists. Last years competition attracted 58 international designers from 22 countries.
If you plan to attend the fashion presentations, be certain to book accommodations as soon as possible as most hotels will fill up fast. Log onto the official website to keep up with show dates and times as well as celebrity parties and red carpet presentations. Last year's Miami Moda and Music Awards were presented in tandem with this event which added an extra layer of glitz and glamour to the proceedings. Spanning the cities of Miami and Miami Beach, this global celebration of style continues to grow at a dazzling pace so be certain you don't miss a moment of the excitement!
Miami Beach International Fashion Week, 1901 Convention Center Drive, South Beach.