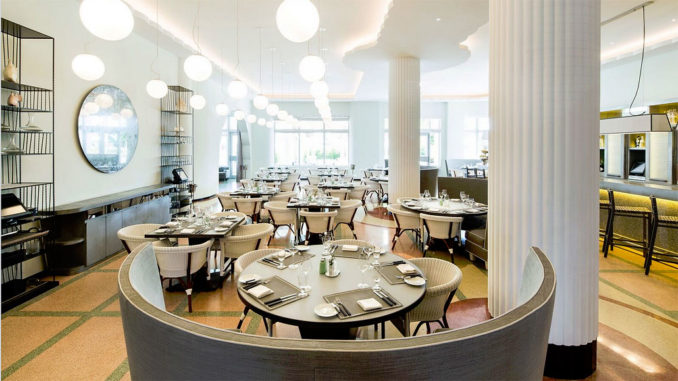 The restaurant scene in Miami Beach is a whirl of comings and goings, and this season looks to be no different than past years. So, here's a look at this season's newest arrivals.
Traymore Restaurant & Bar
2445 Collins Avenue, Miami Beach, FL
Vibe: Casual & Classic
A casually elegant eatery tucked within the Metropolitan by COMO Miami Beach Hotel, the Traymore Restaurant & Bar features Chef Jonathan Lane's locally sourced freshwater fare as well as the hotel's signature healthy dining menu called Shambhala Cuisine. With more diners actively seeking out healthier dishes, Chef Lane brings years of experience to his menus which incorporate seasonal Florida ingredients and simple, flavorful preparations. Start with towers of pristine shellfish presented on iced plateaus or garlicky Key West shrimp served with grilled country bread to sop up the delicious sauce. Seafood is prepared whole or roast on cedar planks to impart a special flavor. Landlubbers will appreciate the chef's hearty Midwestern upbringing when they bite into a perfectly char-grilled steak served with bone marrow butter and a wild mushroom ragu. Saturday brunch service features live jazz until 3pm.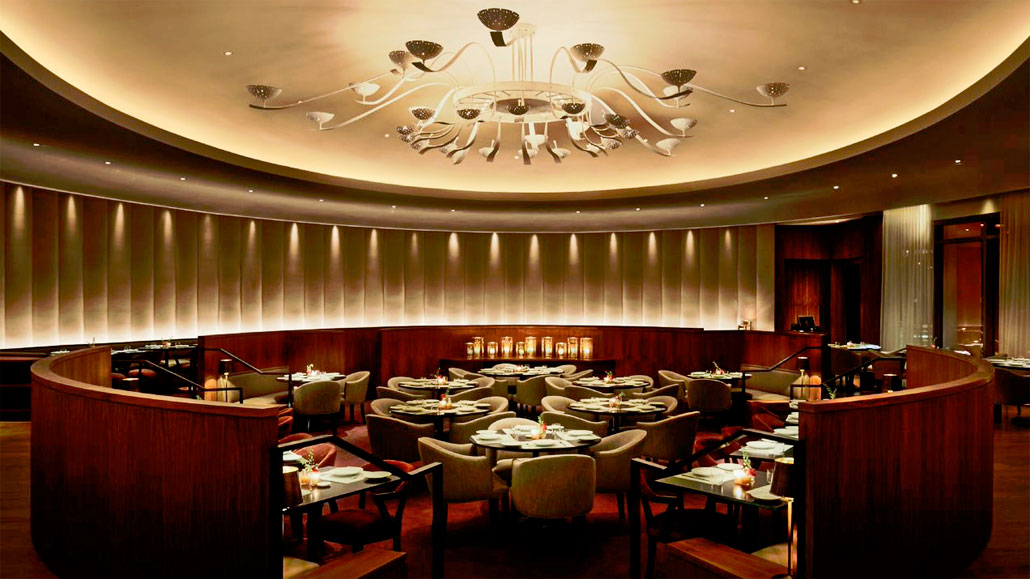 Matador Room & Bar
2901 Collins Avenue, Miami Beach, FL
Vibe: Relaxed & Retro
A night at the Matador Room at the newly refurbished EDITION Hotel on Miami Beach is like stepping back in time to an era of tropical refinement. Some might mention Old Havana while strolling through the lushly appointed gardens, but we're all about the colorful photos of toreadors lining the walls of the bar area where friendly bartenders shake up a tart Barcelona Gin & Tonic with citrus and fresh herbs before or after dinner. The dining room is all about retro glamour with an emphsis on the hotel's 1950s pedigree. Acclaimed Chef Jean-Georges Vongerichten crafts his menu with a nod toward Miami's Latin and Caribbean influences and serves up locally-sourced produce like gently charred Florida octopus with crispy potatoes, roasted red snapper with a tart tamarind glaze, and crunchy Florida grouper tacos topped with a bright citrus slaw.
Bodega Taqueria y Tequila
1220 16 Street, Miami Beach, FL
Vibe: Funky & Fabulous
Billing itself as "a Hip Taqueria with a Covert Lounge" catering to taco lovers and late-night snackers, Bodega Taqueria y Tequila is the perfect antidote to the glitzy South Beach scene with streetside picnic tables and an awesome secret pub out back where savvy party people meet and mingle late night. Located on an unassuming side street on the residential west side of town, this converted warehouse took the city by storm with flavorful tacos and tortas prepared inside a converted stainless steel Airstream trailer parked just inside the doors. Owned and operated by Miami's Menin Hotel Group, Bodega boasts an ice chest of bottled beer, grab & go munchies like queso frito and chips with guacamole plus signature tacos of beef, pork and seafood starting at $5 for two.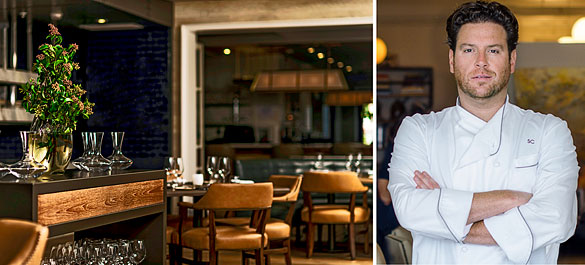 Corsair
19999 West Country Club Drive, Aventura, FL
Vibe: Classic & Clubby
More than just a critical voice on FoodTV's cooking challenge "Chopped," Chef Scott Conant lends his talents to Corsair Restaurant at the Turnberry Isle Resort where his Farmhouse Mediterranean flavors get rave reviews from area foodies. Focusing on seasonal produce and more rustic presentations, the kitchen follows Conant's notion of sprezzatura; a casual elegance that captures the way Floridians like to dine. Overlooking the resort's Miller Golf Course, Corsair offers indoor and outdoor tables and maintains brisk professional service all day long. The popular bar menu features appetizers of seafood tartare with crispy shallots, boneless wings in a spicy dipping sauce, and a variety of freshly shucked oysters on the half shell – in other words, snacks that pair perfectly with a well crafted cocktail. The dinner menu benefits from the chef's passion for pasta and also offers a hearty variety of roast meats and seafoods from tender diver scallops to a juicy spice-crusted 24 ounce rib eye.

Blackbrick Chinese
3451 NE First Avenue, Miami, FL
Vibe: Mod & Memorable
Fans of Chef Richard Hales' Sakaya Kitchen and Dim Ssäm à GoGo food trucks will thrill to his latest endeavor in Midtown Miami, Blackbrick Chinese Restaurant. Nominated by Bon Apetit Magazine one of the Best New Restaurants of 2014, the mod storefront eatery serves flavorful updates to traditional Asian recipes including steamed and fried dim sum dumplings, bao and buns. Showcasing products from top South Florida purveyors, Hales' menu reads like a who's who in the Miami food scene (Swank & Borek Farms, Wynwood Brewing Company, Azucar Ice Cream). Nothing like your neighborhood Chinese Go-To, Blackbrick serves lamb, gator and rabbit where most might offer pork or chicken and adds key words like "numbing & hot" or "explosive" to some of the spicier dishes. Cool your palate with a local La Rubia beer or a house signature cocktail crafted at the bar. Definitely try the cumin scented lamb dishes and the Hong Kong style wonton soup topped with fake (meat-free) pork rinds. Vegetarians can substitute tofu for any protein on the menu or select from a number of locally-sourced veggie preparations stir fried with ginger, black beans or house made hoisin sauce. Top off any meal with something sweet from Chef Hales' wife Jenny's delicious pastries and witty, handcrafted fortune cookies. At our Number One spot, Blackbrick Restaurant is rock solid!