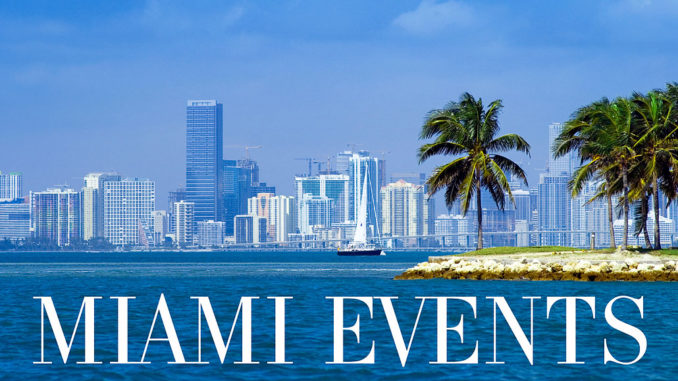 Putting the NUT back into CocoNUT Grove, the King Mango Strut is a wacky send-up of the traditional New Year's parade which features colorful floats, marching bands and noted community leaders who join with the local citizenry in dressing up to spoof current events, celebrity scandals and all the crazy things South Floridians love about living in the tropics. Celebrating its 30th Anniversary, this year's parade promises to be bawdier than ever with group costume presentations recalling the CDC's Zombie Apocalypse, the political hijinks here in Miami and up there in Washington DC (Hello WeinerGate!) as well as the usual cast of reality TV spoofs from the Housewives to the Jersey Shore!
The MangoMania parade route includes the streets of Commodore Plaza, Main Highway and Grand Avenue in Coconut Grove which are closed to traffic so hundreds of dressed (and undressed) revelers can strut their stuff in a semi-tasteful satire of the year's events. Throughout November, pre-parade happy hour rallies at local bars like Tobacco Road and the Taurus help event planners get the locals motivated to create costumes and build excitement for this Miami-style procession. Formed to contrast the more traditional Orange Bowl Parade, the Grove fest marching bands often play kazoos and bang garbage cans rather than demonstrate any real musical ability…
On the day of the parade, participants gather at the corner of Main Highway and Commodore Plaza as fans from all over South Florida crowd the sidewalks to get a prime viewing spot. At the sounding of the bell around 2pm, the parade kicks off on foot and on wheels and sheer madness ensues! If the past is any indication, expect to see would-be presidents, mouthy pundits and Sarah Palin look-alikes along with well-dressed dogs, shoulder-mounted parrots and plenty of Hawaiian shirts. The King Mango Strut is the guilty pleasure of many rebellious Miamians for 30 years!
King Mango Strut, 3324 Virginia Street, Coconut Grove.