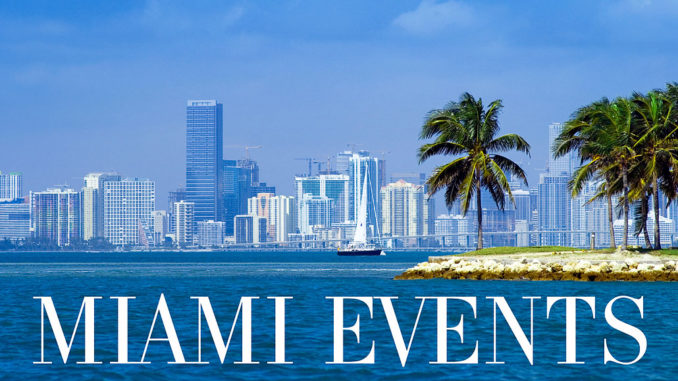 Ultra Music Festival is March 27, 28, 29 – 2015. Miami celebrates everything about electronic music at the annual outdoor dance fest ULTRA Music Festival Miami, one of the highest grossing weekends in the industry. Originally scheduled as an alfresco afternoon beach party at the tail end of South Beach's Winter Music Conference (WMC), the concert has grown so large and lucrative it spun off into a stand alone engagement in 2011 when over 100,000 people gathered at Bicentennial Park for the sold-out 2-day show. One of the top party weekends of the year, ULTRA fills every nightclub, pool deck and cocktail lounge with music fans who travel to South Florida for round-the-clock sets by the world's top DJs!
The meteoric rise of ULTRA led festival coordinators to move the successful South Beach event over Biscayne Bay and into Downtown Miami where the biggest names in electronic music stage a huge outdoor dance party under the Miami stars. Spinning by day poolside on South Beach and then dropping into ULTRA before joining an all night afterparty in the warehouse district is all part of the circuit traveled by international DJs and their fans. Performers like Tiesto, Paul Van Dyk, Armin Van Buren and David Guetta share the night with Sasha & Digweed, Orbital, Deadmau5 and the Swedish House Mafia.
The overwhelming success of ULTRA created a rift with Winter Music Conference officials so the two ventures took place on separate weekends last year. While locals enjoyed the additional opportunities to party, out-of-towners were forced to choose which weekend was worth the airfare. Promoters promised to try and reunite the festivals in 2012 but ULTRA has already announced their concert dates and scheduled ticket sales on the official website and WMC organizers have yet to follow suit. If you plan to attend ULTRA, join their social media pages (@UltraMusic on Twitter & Ultra Music Festival on FaceBook) and act quickly when ticket packages go on sale as the entire 2011 weekend sold out in record time.
ULTRA Music Festival Miami, 1075 North Biscayne Boulevard, Miami.