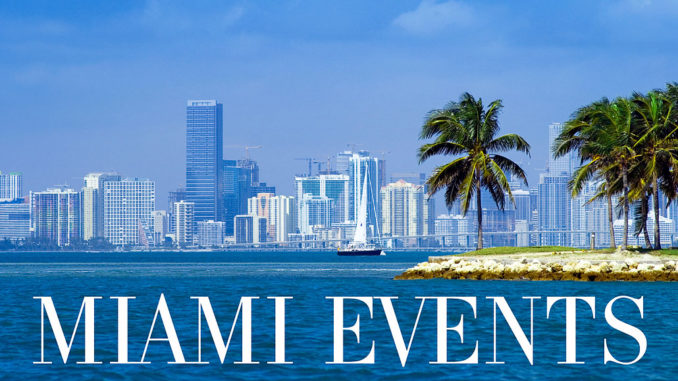 The City of Coral Gables has long enjoyed a reputation as a culinary destination so locals and travelers look forward to the annual CORAL GABLES RESTAURANT WEEK which kicks off with a "Taste of the Gables" party and proceeds for 2 weeks with special menus and discount offers all over town. For one special night, the Westin Colonnade Hotel (180 Aragon Avenue) fills with happy foodies who pay $25 to sample dishes from each restaurant participating in Restaurant Week and vote on their favorites. Proceeds for this popular event benefit the United Way and affiliated local charities.
Restaurant Week includes over 30 participating restaurants all over Coral Gables who join forces to offer prix fixe menus for both lunch and dinner throughout the month of June each year. Designed to built new business and promote area eateries, set menus are priced around 20% off the usual cost of a meal with dessert. Currently in it's 5th year, last year's food fest included Anacapri on Ponce, Angelique Euro Cafe, Bangkok Bangkok, Benihana, Caffe Abbracci, Caffe Vialetto, Coral Gables Ale House, Fleming's Prime Steakhouse & Wine Bar, and Fritz & Franz Bierhaus.
Interested diners can also sample Gables Diner, Graziano's Restaurant, Hawa Fusion, Il Grissino, John Martin's Irish Pub & Restaurant, La Cofradia, La Dorada, Le Provencal, and even the popular Morton's Steakhouse. Other venues include Ortanique on the Mile, Pardo's Peruvian Cuisine, Por Fin Restaurant & Lounge, Randazzo's Little Italy, Red Koi Thai & Sushi Lounge, Ruth's Chris Steakhouse, Seasons 52, Sushi Maki, Talavera Cocina Mexicana, Tarpon Bend Raw Bar & Grill and Two Sisters Restaurant.
Coral Gables Restaurant Week, 220 Miracle Mile, Coral Gables FL.