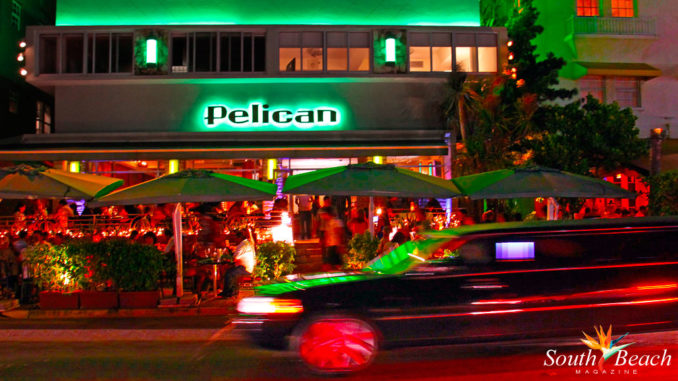 The Italian fashion gurus who created the Diesel clothing line also created the Pelican, a jet-set hangout so kitsch it's bizarre. With a décor reminiscent of a cult John Waters flick, the patio cafe, at least, is bright and breezy.
The best kept secret on tourist-trapped Ocean Drive, the Pelican is truly the last frontier of hip on this world famous street. For a menu that we consider to be beachy Italian, the proprietors of the Pelican have coined the term "world basic."
Far be it from us to impose our opinions about image to the master image makers themselves, but it is a predominantly Italian menu. And the Italian dishes are the best of the (Italian) chef's repertoire. Such eccentric salads as the Mediterranean are chock full of delicate exotic vegetables and seafood, dressed in citrusy vinaigrette. Wood fired pizzas are authentically tender crusted specialties. Go for the Prosciutto pizza, topped with fresh mozzarella, sliced Roma tomato, aruguala, Parma prosciutto ham and a dash of white truffle oil. House focaccia, doused in extra virgin olive oil, is addictive.
826 Ocean Drive
Miami Beach, FL 33139
(305) 673-1000
Price: $$
Attire: Casual