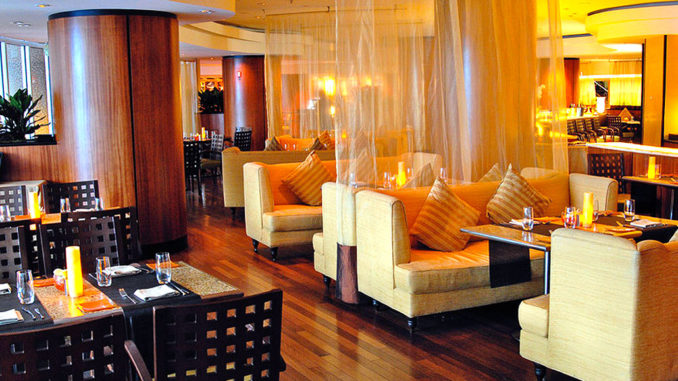 The flagship dining room at the Ritz-Carlton South Beach, Bistro One LR is a contemporary restaurant focusing upon fresh, seasonal ingredients and local culinary inspirations to inform each menu from sunrise to late night dining. Start the morning with a full buffet breakfast or select your favorite a la carte entree. Early risers can feast upon fresh fruit, cereal, smoked fish and fresh pastries plus charcuterie and cheese, eggs any style and all the traditional side dishes. Enjoy a hearty lunch overlooking the gleaming pool deck with small plates and salads or burgers and overstuffed sandwiches to pair with house signature cocktails like Strawberry Passion, Lapidus Mojito and Mango Miami.
Executive Chef Anthony Le Pape's dinner menu includes some of his classic French favorites alongside plenty of lighter dishes inspired by Florida's ample produce. Start with cheesy French Onion Soup or a bright Spinach Salad topped with roast mission figs, apples and crunchy pecans. Feast on an 18 ounce "Creekstone Farm" Bone-In Ribeye or the more delicate Pan Seared Scallops with sweet potato mash. Sunday brunch service is still one of the most popular meals served at the Ritz-Carlton with an abundantly laden buffet presentation plus traditional favorites from the raw bar, creamy shrimp and grits and Miami-inspired Cuban Eggs Benedict topped with 18-hour smoked pork shoulder.
Dine indoors or alfresco overlooking the pool terrace and the sea or stop in for an afternoon cocktail or Sunday brunch fueled with bottomless mimosas. When visiting South Beach, dining at the Ritz-Carlton is always a memorable experience.
Bistro One LR at the Ritz-Carlton South Beach, One Lincoln Road, Miami Beach