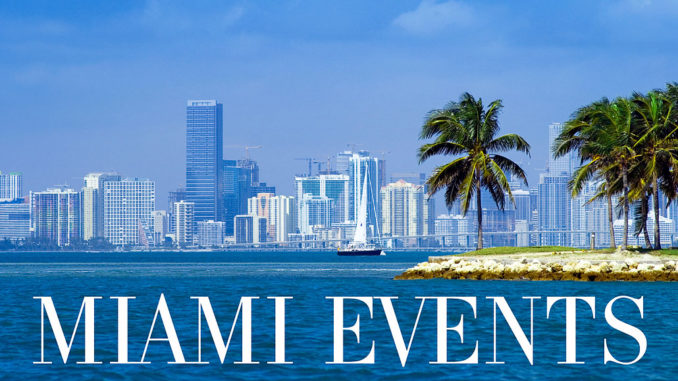 The Coconut Grove Arts Festival celebrates 50 years of showcasing contemporary arts and crafts at a 3 day outdoor festival that attracts thousands of families to the streets of Coconut Grove. One of the most popular events on Miami's cultural calendar, the show features over 360 artists and craftsmen plus a unique variety of food vendors, live performances and special guests. Set in the charming bayside village where TVs "Burn Notice" films most episodes, the rambling street fair runs along McFarlane Road, South Bayshore Drive and Pan American Drive.
Open daily from 10am-6pm, the art festival features works in paint, clay, glass, fiber, wood and mixed media. Jewelry crafts and metal works as well as art photography and sculpture are all on sale throughout the Grove which is one of Miami's oldest settlements along the tranquil waters of Biscayne Bay. Originally home to an artisan community, the city maintains a rather bohemian vibe while providing visitors with trendy restaurants, bars and hotels in a small town setting.
At the edge of town, Peacock Park is the center of the performing arts presentations that coincide with the art show throughout the Grove. After a few hours walking through the exhibits, guests can relax under a shade tree and listen to live jazz, hip hop, and Latin music performers starting daily at 11:30am through 5:30pm. The Global Food Village in Myers Park at South Bayshore Drive sells a variety of affordable street treats like arepas, soft pretzels, ice cream and fresh fruit smoothies. Tickets to the festival are available at show gates or online for $10 a day or $5 for Coconut Grove residents with valid ID.
The Coconut Grove Arts Festival, 3390 Mary Street, Coconut Grove.