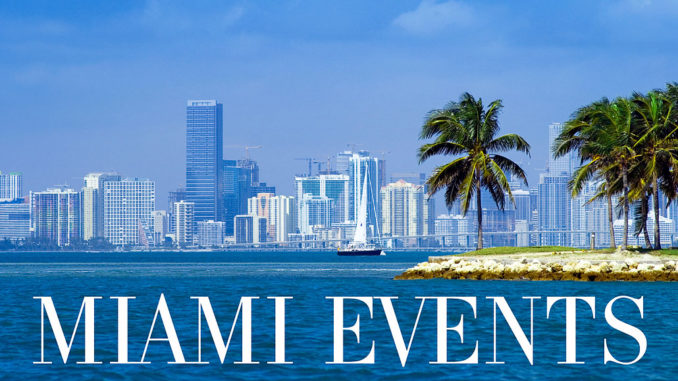 Fans of "Miami Vice" will thrill to the annual Sunny Isles Beach Powerboat Challeng off the coast of Sunny Isles Beach where multi-million dollar high powered Cigarette Boats race for the gold along the shore and off to Bimini Island and back. For one exciting weekend the smell of boat fuel fills the salt air as the roar of high-powered engines brings thousands of race fans to the golden coast of this North Miami Beach town. A race village is set up Thursday at the nearby Gulfstream Racetrack where boat captains display their streamlined craft and team members meet and mingle with the crowd.
Friday morning kicks off with an official physical for all race drivers followed by a safety meeting and a noon start time for the 106 mile round trip race to Bimini Island. A Poker Run kicks off Saturday with timed sea trials staged throughout the day. From noon to 4pm Sunday, the racers compete to see who can make the best timed run up and down the Sunny Isles coast. A final awards ceremony is held Sunday at 6pm.
Locals and boat owners are invited to volunteer for positions as turn boats, security detail, patrol boats and to help set up the race course. Sign up sheets are posted on the official website. If you plan to attend any of the races that make up the Sunny Isles Beach Powerboat Challenge Weekend, know that the weather plays an important function in determining if the races happen according to schedule. Wind and tide conditions are a vital factor. Watch the official race site to get schedule updates and then make your way to the beach at Sunny Isles and Haulover Park to get a free, front row seat to all of the action!
Sunny Isles Beach Powerboat Challenge, 7485 NW 4 Street, Plantation FL.