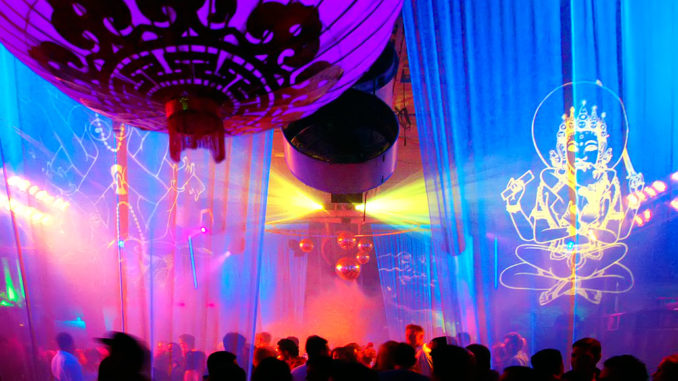 Monday, January 15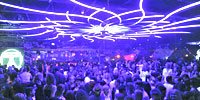 Rockwell Miami – Best way to hang onto that MLK Weekend vibe is partying with JEEZY at Rockwell Mondays at Rockwell Miami where Resident DJ Jeff "Iron" Lyon spins a mixed hip hop format alongside DJ Whookid tonight. Monday nights find us at Rockwell Miami, the New York-meets-Los Angeles style nightclub and lounge hosted by Bad Boy Chris Paciello. Rockwell Mondays get South Beach rolling around midnight. Rockwell Miami / 743 Washington Avenue, South Beach
Tuesday, January 16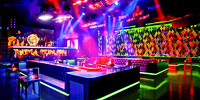 Wall Lounge – Resident DJs Ruen and Reid Waters capture the energy of a night in Rio at the W Hotel in the Collins Park District taking a turn on the decks at WALL Lounge. Tuesday nights at WALL Lounge are all about the fabulous Favela Beach Party at the W Hotel Miami Beach. Join hosts Karim Masri, Navin Chatani and Nicola Siervo for drinks, dancing and great music. WALL Lounge / 2201 Collins Avenue, Miami Beach, FL.
Wednesday, January 17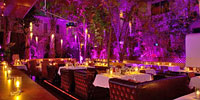 Bâoli Miami – South Beach's hottest night of the week happens at Bâoli Miami Wednesdays when the finest ladies turn out for gourmet dining, great drinks and amazing music all night long. Make some frisky new friends at the My Boyfriend is Out of Town Party Wednesdays at Bâoli Miami where the beautiful people mix and mingle in the heart of South Beach. Enjoy the Asian-fusion menu, craft cocktails and music. – Bâoli Miami / 1906 Collins Avenue, South Beach.
Thursday, January 18
Villa Azur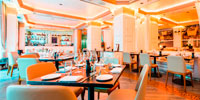 – Sample and share the best in Mediterranean dining at the Thursday Night Dinner Party at Villa Azur where Florida foodies meet and mingle before enjoying a night of moonlit dancing. Join Michael Martin and Jean Philippe Bernard for the Florida foodie's favorite Thursday Night Dinner Party featuring Chef Erwin Mallet's modern Mediterranean recipes plus great music all night. Villa Azur / 309 23rd Street, South Beach.
Friday, January 19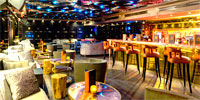 ORA – Enjoy the finest Winter Fairy Tale tonight at Ora Nightclub where DJs Indigo and Aloona spin for the Made in Russia White Party in the Collins Park District. ORA takes its inspiration from classic nightspots where a more grown up, pampering experience attracts locals and jetsetters looking for a luxurious escape in the heart of South Beach. ORA / 2000 Collins Avenue, Miami Beach.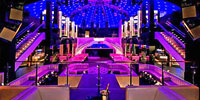 LIV @ the Fontainebleau Resort – Lucas Cornelis van Scheppingen (better known under his stage name Laidback Luke), is a Dutch DJ & music producer spinning at LIV at the Fontainebleau Resort. Kick off the weekend party scene at LIV Nightclub at the Fontainebleau Resort, a Las Vegas style nightclub with spectacular audio and visual effects in the very heart of Miami Beach. Arrive before midnight to beat the rush. LIV / 4441 Collins Avenue, Miami Beach. South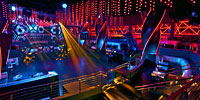 Story – Steven Angello is a Greek-Swedish DJ once part of the Swedish House Mafia (with Axwell and Sebastian Ingrosso). Groove to his New Year's beats at STORY Lounge in the SoFi District tonight. Get your weekend off to a funky beat in the trendy South of Fifth Street District where STORY Lounge offers high energy nightlife in a 27,000 square foot party space with 60 VIP tables and 5 bars. – STORY / 136 Collins Avenue, Miami Beach.
Saturday, January 20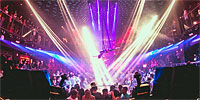 E11EVEN – Check out the exotic entertainers and world class crowd grooving to DJ AM75 in the Main Lounge at E11EVEN Miami. Rooftop Saturdays rocks the lounge outdoors late night. Downtown Miami's first 24 hour UltraClub combines sexy showgirls, a state of the art dance space, dazzling Cirque style performances and romantic rooftop dining in the heart of the city's nightclub district. – E11EVEN Miami, 29 NE 11th St, Miami, FL.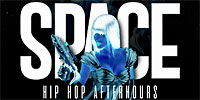 Space – Link and the Miami Rebels bring out Miami's favorite spin doctors on the Terrace at Club Space in Downtown Miami tonight! Be sure to bring your shades as the party lasts well past dawn. Miami's longest running all night dance hall attracts top flight talent to a modified warehouse in the center of Miami where the sound and visual equipment set the standard for all other clubs. Some parties run through the night and into the next afternoon. – Space, 34 NE 11th St, Miami, FL.
Sunday, January 21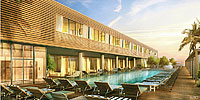 Hyde Beach at the SLS Hotel – Party in the sunshine this weekend at the SLS Hotel where Hyde Beach presents DJs Leo Medina and Damaged Goods at #SwimClub Saturdays plus Danny Stern late night. #HydeWithUs
. Relax, refresh and renew weekends at the SLS Hotel where 8,000 square feet of dedicated party space encompasses the pool deck, the beachfront and an indoor/outdoor day club filled with bikini beauties and great music. – Hyde Beach at the SLS Hotel, 1701 Collins Avenue, Miami Beach, FL.
Discover all our favorite pool parties and restaurants in Miami and Miami Beach.