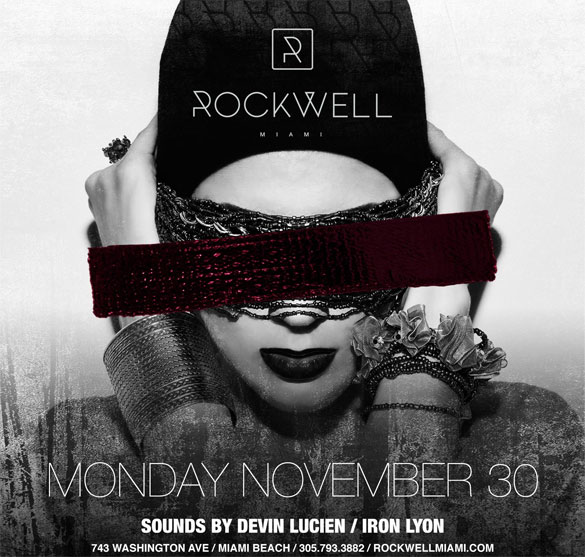 South Beach sizzles this season as nightlife impresario Chris Paciello launches Rockwell Nightclub on Washington Avenue in Miami Beach. With the opening timed to coincide with the arrival of global art fans and fashionistas flocking to Miami for Art Basel, the 44 year old Brooklyn native is known to area locals for his 1990s hotspots Risk and Liquid and his on again, off again relationship with a certain pop star called Madonna.
In an interview with New York Post's Page Six, Paciello discussed the movement away from massive megaclubs and his interest in providing a more intimate entertainment experience. Partnering with Mio Danilovic of SBE Nightllife, Paciello boasted that "Rockwell is bringing something different. We are not another megaclub. We are not DJ driven, we are focusing on the experience."
Rockwell's Washington Avenue location formerly held clubs Les Bains and Chaos. Slated to hold just 450 guests, the venue was designed by famed Miami-based Interior Designer Francois Frossard (who also crafted the former Arkadia space at the Fontainebleau Resort) to reflect Paciello's notions of "LA cool, New York music and Miami energy."
With a focus on hospitality, Rockwell will offer a mixed musical format and feature live performances as well. In many South Beach clubs, the success of any given evening is wholly determined by the DJ booked to perform. Paciello hopes to broaden his new club's focus to the quality of the venue and the energy and atmosphere of the space. Following a successful career as Vice Presient of Sam Nazarian's Las Vegas and Los Angeles hospitality brand SBE, Danilovic joins the South Beach nightlife community with hopes to provide South Florida clubgoers a truly unique entertainment option.
ROCKWELL is located at 743 Washington Avenue on South Beach. More at www.RockwellMiami.com