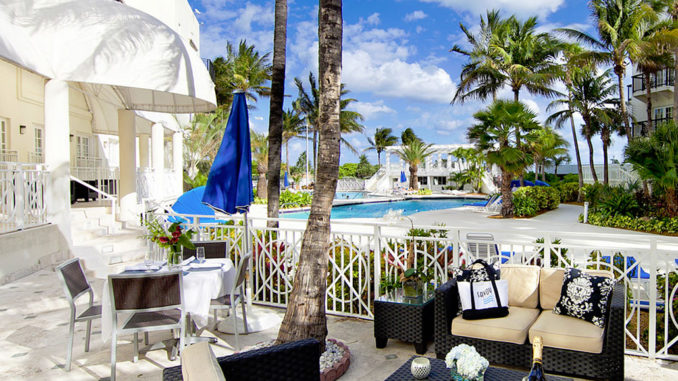 There are two undeniable reasons why you should book your next stay at the Savoy Hotel: It's one of the few hotels on Ocean Drive that is situated directly on Miami's pristine white sands, and it is within walking distance to three of the most famous eateries in South Beach, Prime 112, Joe's Stone Crab and De Rodriguez Cuba on Ocean.
Once you get past the sand and the food, you will be thrilled to discover an Art Deco gem of a hotel that fuses cool European style and modern simplicity. The suites, which range from 575 to 1,400 square feet, offer all the comforts of home: couches, dining tables, full or partial kitchens, marble bathrooms, beach towels and complimentary daily newspapers.
The canopied rooftop terrace is the perfect place to take in a South Florida sunset with its panoramic ocean views, and you will feel light years from reality while you kick back poolside in the lush tropical setting.
425 Ocean Drive, Miami Beach, FL 33139
• On Ocean Drive
• Oceanfront hotel
• Close to Top Dining