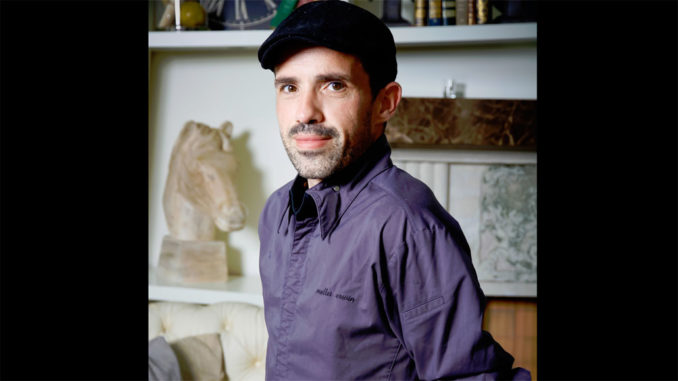 Raised in Limoges France, Villa Azur Chef Erwin Mallet credits his earliest culinary inspirations to the hours he spent with his mother & grandmother in their family kitchen. He brings a wealth of experience gleaned at top-rated restaurants in the South of France to his menu at this swank South Beach supperclub. South Beach Magazine spent some time with Chef Mallet to learn more about his experiences living and working here in the Magic City.
Please share your impressions living and working as a chef in Miami.
Its a new experience. We work with new products that I don't normally use at home, get to meet new people all the time, its a different style of cooking and I learn new things every day.
Is it tough to find a balance between the discipline of running a successful kitchen and the temptations of a fun location like South Beach?
I am used to the party scene from years of working as a chef in St. Tropez so I am not phased by the temptations of South Beach. I love my job at Villa Azur and am happy to dedicate my time to being the best chef I can be.
When you're not at work, where do you like to dine in South Florida?
I prefer relaxing restaurants in South Florida that have no stress involved eating tapas dishes and enjoying a glass of wine with friends in a chilled out environment such as beach clubs.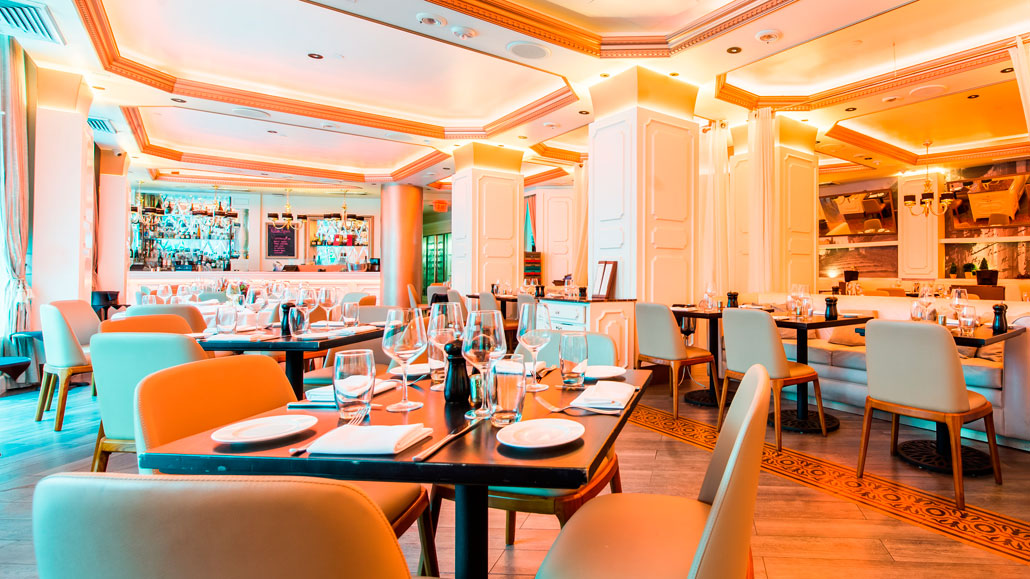 When you are cooking at home for yourself or your friends & family, what's your go-to dish?
Cote De Boeuff – butter, garlic, thyme and rosemary and homemade bernaise sauce or charcurterie and a glass of wine.
What are the dishes you remember most from your childhood or your experiences as a young chef and how do those flavors influence your menu at Villa Azur?
I mostly remember the soup my mum used to make, it was a delicious homemade vegetable soup. She always used butternut squash which I love and a small bit of hazelnut so I try to incorporate different flavors out of the ordinary to my dishes at Villa Azur. I love trying new things and working outside of the box.
How has cooking in Florida changed or inspired you as a chef? Do you find your menu is influenced by the great produce available in Florida?
It hasn't changed me as a chef as we are a French restaurant so we import a lot of our ingredients and produce from France. However, I use more orange, lime and lemon in dishes now that I didn't use before in France. My seabass dish was influenced by the beautiful coconut milk and ginger available in South Florida.
What's one thing you want diners to know about the menu at Villa Azur – perhaps your favorite dish, an unexpected entree or the inspiration behind one of the dishes you decided to include on the menu?
For a main course I think the pork tenderloin. It is a generous size and a different style from all the restaurants in South Florida. I haven't seen pork served in this style before. It is typical of South of France and it is cooked slowly in a red wine with celery, orange zest, olives, garlic, thyme and rosemary and my secret ingredient.
Villa Azur Restaurant & La Cave d'Azur Wine Bar
309 23rd Street
Miami Beach
(305) 763-8688
More about Villa Azur