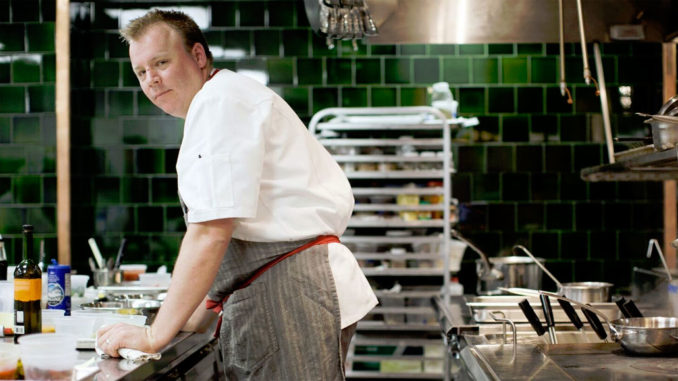 In terms of hard deadlines, no week is more important than the first of December during Art Basel, the moment the world shifts it's fleeting gaze upon South Beach. That's why famed restaurateur Stephen Starr and California-inspired Chef Justin Smillie proudly launched the second outpost of Upland restaurant on Collins Avenue in the trendy SoFi District just days after Thanksgiving 2016. Named for the chef's San Bernardino hometown, Upland started out in lower Manhattan with a menu featuring stunning California-inspired cuisine that earned an enthusiastic two-star New York Times review.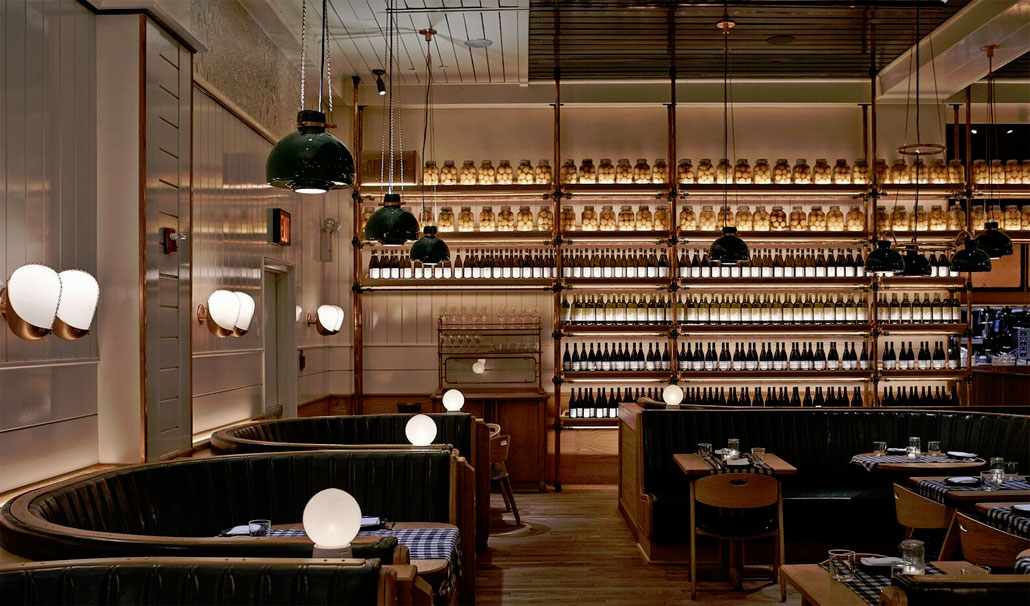 "Go to Upland," writes Times food critic Pete Wells as he praises the 88-seat dining room where pizzas topped with pear, arugula, pecans and stracciatella cheese take pride of place beside some of the city's best pasta dishes. Chef Smillie served as Executive Chef at Il Buco Alimentari e Vineria where he earned three stars from the Times using tricks of the trade gleaned from celebrity chefs Jean-Georges Vongerichten (Mercer Kitchen), Tom Colicchio (Gramercy Tavern) and Jonathan Waxman at Washington Park. In fact, the Times credits Chef Waxman's inspiration for a few of the bold flavors found on the popular Upland menu.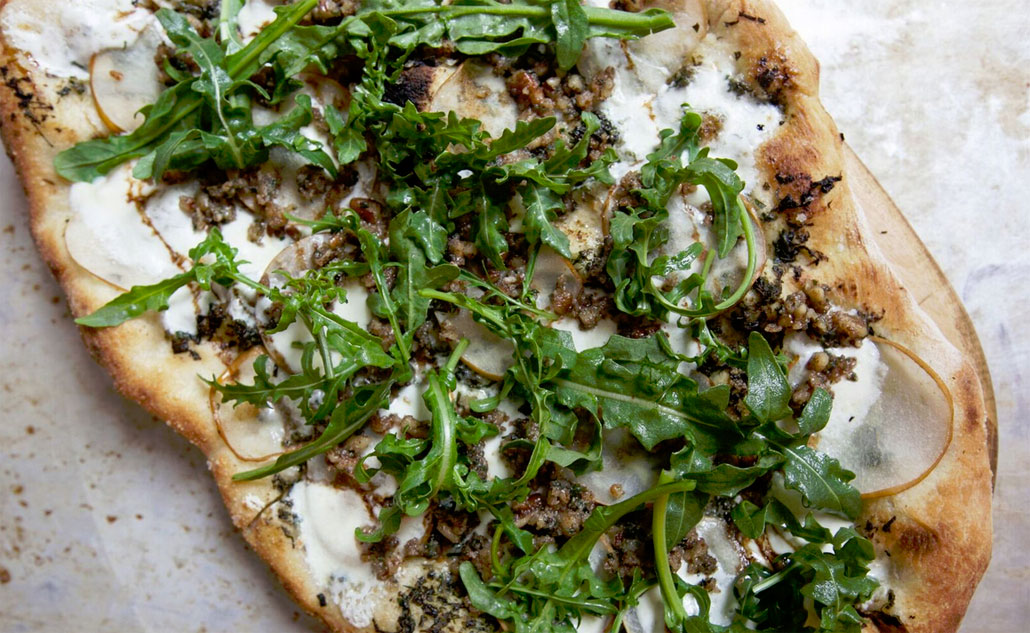 Smillie excels in vegetables that are slowly roasted, lightly smoked or quickly deep fried like the frizzle of leeks served atop a creamy burrata starter. Crispy duck wings in a citrus vinaigrette and perfectly tender seared octopus in brown butter speak to the chef's desire for simple flavors and a rustic but elegant presentation. "It's the way I want to eat," says Smillie. "It's not always what you add to a dish, but what you take away. I just want to respect the simplest pleasures."
Upland also earns high praise for innovations in Chantelle Pabros' wine cellar where food-friendly California wines are offered alongside affordable Bordeaux, heady Portuguese reds and even a few Canadian Chardonnays. The minimal interior design of the new South Beach restaurant basks in the glow of backlit wine bottles and preserved jars of citrus made magical with a few well-placed LEDS. An alfresco patio provides the perfect respite during Miami's temperate December weather. Chef Smillie hopes to win new Florida fans with the rustic and seasonally influenced fare that made Manhattan crave his soulful California flavors.
Upland is located at 49 Collins Avenue on South Beach. The restaurant currently serves dinner, but will soon expand to lunch and weekend brunch service. For information, call 305.662.9998.
Chef Smillie's new cookbook "Slow Fires: Mastering New Ways to Braise, Roast, and Grill" is in stores now.