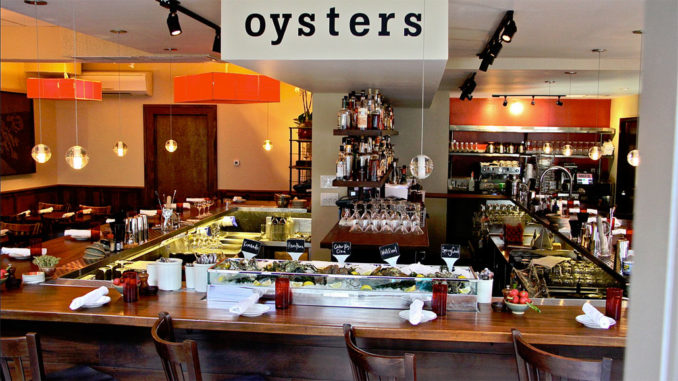 After eight years leading the renaissance of Miami's Design District, Michael's Genuine Food & Drink closed for two weeks this summer to facilitate the construction of a massive new oyster bar which joins the main dining room and an adjacent private gallery next door. The newly opened space expands the restaurant's small cocktail area into a 25 seat mahogany raw bar with 8 high top tables on either side overlooking the busy courtyard.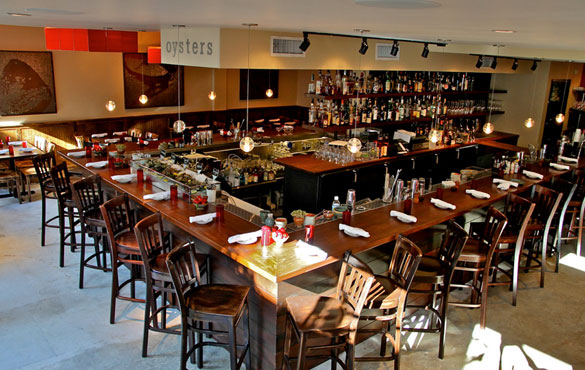 Already a popular destination at happy hour, Michael's now hosts an after lunch service from 3pm – 5:30pm with a fresh raw bar menu, six seasonal dishes and a roster of popular snacks. Guests can select east and west coast oysters, Florida middleneck clams, tiered platters of iced shellfish and fresh seafood tartars and ceviches. With stone crab season running from October 15 through May 15, this exciting new destination launches just in time to showcase Florida's most popular seafood dish.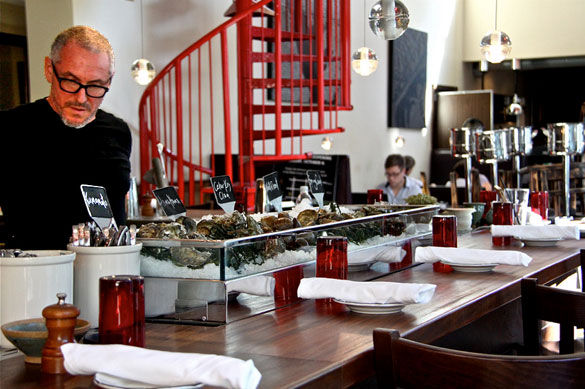 "We've always tried to stay one step ahead to keep things fresh at Genuine," said Chef Michael Schwartz. "I've seen this neighborhood evolve plenty since we opened in 2007, but this season will really be a game changer. I don't think any of us can truly appreciate the magnitude of what's about to go down here, but that's not going to stop us from being as ready as we can be!"
Michael's Beverage Director Ryan Goodspeed will continue to pour the house signature cocktails that make the bar one of the area's most fashionable watering holes and will add some lighter alcohol offerings in the afternoon. As Miami's tourist season heats up and the Design District continues to develop upscale retail shops and showrooms, making this transition helps the busy eatery keep pace with the exciting evolution going on all around it. Additional lounge space will appeal to area designers, weary fashionistas and art gallery visitors who flock to town during Art Basel and the satellite fairs in Wynwood.
The new bar space and expanded service hours give customers an additional hour and a half to enjoy the restaurant before happy hour from 4:30- 6:30pm. The full raw bar menu will be available during lunch, in the afternoons and throughout dinner service Monday through Thursday until 11pm and weekends until midnight. Sunday brunch starts at 11am and dinner service Sundays concludes at 10pm.
Michael's Genuine Food & Drink, 130 NE 40 Street, Miami 305.573.5550
Photos courtesy of The Genuine Hospitality Group