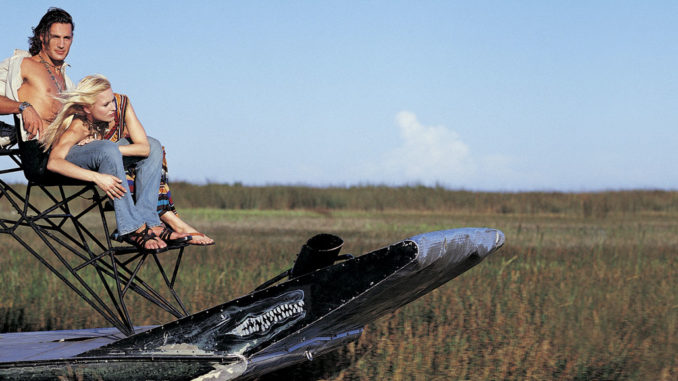 Tropical trade winds, sparkling waters, bright blue skies … South Florida enjoys a wealth of natural treasures you've got to explore. While most of the country longs for days in the great outdoors, it's possible be outside nearly every day of the year in Miami. In the heat of the summer, we are surrounded by water, in the balmy days of springtime, the Everglades beckon. During crisp fall afternoons, it seems everyone is out on wheels from in-line skating to bikes to scooters. Miami likes to keep moving! Our number three tip is to get out and enjoy the flora and fauna of Florida.
During your visit, make certain you schedule an encounter with some REAL wildlife at one of our nature centers, at a lush tropical garden, or simply on a quiet walk through a state park. Families enjoy Jungle Island on MacArthur Causeway just 5 minutes drive from South Beach. This nature preserve and theme park encompasses spectacular tropical birds, native reptiles and kid-friendly shows about the environment. If you thought a "Liger" was a mythical cross-breed of lions and tigers – come meet a REAL one at Jungle Island. www.parrotjungle.com
In the southern reaches of Dade County, spend a day wending your way through a maze of wired enclosures through a forest filled with over 400 wild monkeys. Monkey Jungle is a center for primate research and a great deal of fun for kids and adults fond of monkey business. This 30-acre reserve houses 30 different species of primates you can touch, feed and observe in the wild. While the Miami MetroZoo is a more traditional animal attraction, Monkey Jungle is an "only in Miami" experience. www.monkeyjungle.com www.miamimetrozoo.com
One of Florida's preeminent botanical gardens, The Fairchild is filled with an extensive collection of rare plants, tropical palms, flowering trees and hundreds of giant iguanas roaming the grounds. The 83-acre property is accessible on foot or via a guided tram tour every day except Christmas. A popular site for destination weddings, this lush canopy includes enclosed nature centers filled with species collected all over the world and cultivated by the well-informed staff. Kids love visiting "Mr. Stinky," a giant Amorphophallus titanum plant with a particularly smelly bloom. Last year's site-specific exhibit by glass sculptor Dale Chihuly was such a success, the Garden features its next collaboration with Pop Artist Roy Lichtenstein through May 31, 2008. www.fairchildgarden.org
The 10-acre Gardens at the Villa Vizcaya are a far more formal and cultivated presentation that hearkens back to a bygone era. Often compared to William Randolph Hearst's San Simeon in California, the Villa Vizcaya and the Deering Estate are mammoth mansions built in the early 1900s for rival industrialists James and John Deering – millionaire half-brothers. At the time the lavish Vizcaya project started, the entire population of Miami was only around 10,000 people and nearly 1,000 people were employed just to build the property! The gardens incorporate classic Renaissance Italian and French elements and still attract visitors from all over the world. Explore both properties every day except Christmas. www.vizcayamuseum.org and www.deeringestate.com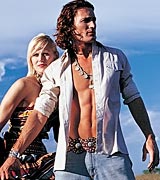 If manicured gardens seem too tame for your crowd, the Everglades should provide a perfectly wild ride. Just 11 miles west of the turnpike, the friendly folks of Coopertown ( population 8 ) will take you out to see the Everglades aboard an original Florida airboat. Skim the top of the "River of Grass" and see wild birds, baby alligators and the diverse wildlife that inhabit this delicate ecosystem. If you're feeling brave, stop by the Coopertown Restaurant and dine on fresh Florida frog legs. Three Cooper brothers originally settled in the area to hunt frogs in the Everglades. In the 1940's they started taking curious visitors out on their frog boats to see the swampland. The airboat business evolved into a fleet of seven boats offering guided tours with naturist guides every day in good weather. Baby gators hatch in August and September making fall a great time to venture out and see the protected species in their natural habitat. When your trip is over, pop into the restaurant and try some frog! www.coopertownairboats.com
The Shark Valley loop is also an ideal place for hiking with several nature trails leading into the dense brush. Wood storks, raccoons, deer, lizards and herons are all easily spotted along the route. While it is possible to venture no deeper than the Visitor's Center, even a brief walk on the paved road offers an opportunity to explore the freshwater ecosystem, the sawgrass marsh and the mangrove islands that make up the Florida Everglades. The weather is mild and pleasant from December through April and quite hot and humid during the summer months. Tram tours are about two hours including the 15-minute stop at the observation tower and should be booked in advance.
All of that fresh air and sightseeing is bound to work up your appetite. The secret to a belly full of energy can be found at a near by bodega or Cuban restaurant. If you've always been curious about the Best way to Explore Miami's Latin Community, come back for section four – Our Crazy, Sexy Latin Guide!
Part A
Part B
Part C
Part D
Part E
Part F
Part G
Part H
Part I