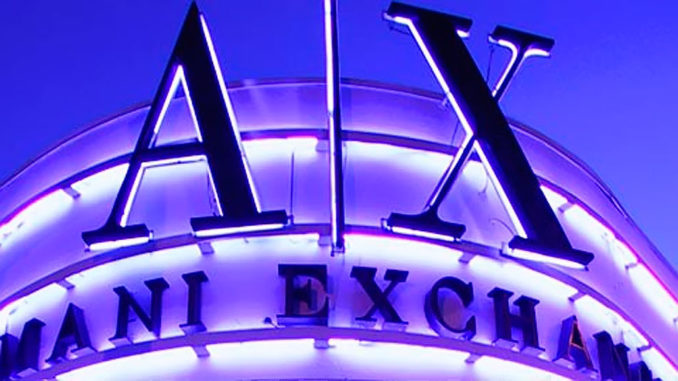 Shopping is perhaps our second favorite indoor sport. Few activities compare to the thrill of the hunt, the discovery of new prey, the capture of a fabulous bargain.
Lucky for us, Miami is a shopping mecca with spectacular opportunities to score top designer goodies just off the runways or at drastically reduced prices a few weeks later. Stores compete for newness and thrive on turning their inventories as quickly a possible. Savvy shoppers know that this need to move merchandise out the door can create some remarkable SHOPPORTUNITIES.
The sixth reason we love South Florida is definitely driven by the Fickle Fate of Fashion. If you can find the extra room in your suitcase, we invite you to spend some time wearing down the numbers on your favorite credit card as we Shop 'til We Drop!
Skilled shopping strategy is often handed down generation to generation like fine bone china and recipes for green bean casserole. We learned at our granny's knee a few simple rules of the hunt like "Never shop with someone who wears the same size shoe," or "When you see it, buy it – if you hate it, return it; the sale rack offers no second chances." Granny was a pragmatic and brilliant woman.
If you pass through town and can venture no farther than South Beach, be certain to check out key shopping corridors just north of 5th Street at Collins Avenue and the ever-promising Lincoln Road Mall. Both areas can be successfully scoured in a day's time with room enough for a fortifying lunch or a mid-afternoon cocktail. For international visitors and those unfamiliar with the clever tricks of boutique owners, know that the best prices are often found in the back of the shop so walk straight through to the far wall and work your way toward the door.
Collins Avenue
For the young and young at heart, there are a cluster of big name clothing boutiques around 600 Collins including the GAP, Banana Republic, Armani Exchange, and the trendy retailer Urban Outfitters (653 Collins) which specializes in quirky clothes and clever gifts. Be sure to find MAC & Sephora (650 & 721 Collins Avenue), two of the best destinations for quickly updating your style with cosmetics, skincare and other beauty products. Even if your budget can't be stretched as far as a top-level boutique, it's wise to scout the beauty trends at MAC & Sephora to help put you best face forward for less than a brand new outfit at a nearby shop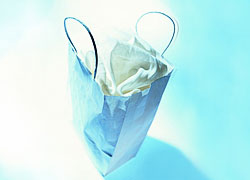 Surf inspired fashions at Roxy/Quicksilver (750 Collins Avenue) offer that California Dreamin' look and the retro styles at Pop Collectibles (1151 Washington Avenue) allow you to factor concert tees or bell bottom jeans into the mix. If vintage clothing makes your heart beat faster, Recycled Blues (1509 Washington Avenue) is a valued resource for gently worn denim and rock star styling since 1990. Local fashion professionals scour these vintage clothing shops to find authentic period looks for movie and music video shoots. As long as you are comfortable knowing someone else took the time to break in your new outfit, Miami offers many resale shops with gently used clothing that is definitely worthy of a second look…
There are a number of women in Miami who spend as much time at social events as they do at the mall. The challenge for these highly visible socialites is to appear at each event in a new ensemble. If you've ever wondered what happens to last week's Prada or this month's Gucci, look no further than the posh consignment shops of South Beach. This discrete after-market is a fabulous resource for very gently worn, up-to-the-minute designer goods at much lower prices than the original retail. Remembering that most Ladies Who Lunch are rail-thin, you can grab great (and tiny) sportswear, big name handbags and accessories at Consign of the Times just south of Lincoln Mall at 1635 Jefferson Avenue. For trendy girls on a budget, shopping on consignment is a valuable secret resource. At the south end of town, check out Our Secret, a new consignment shop in So-Fi that's already making waves (110 Washington Avenue).
Lincoln Road
If you would rather be the first person to wear your outfits, Lincoln Road Mall is a shopper's paradise. Running straight across the city from Seaside to Bayside, most of the mall is closed to autos so shoppers can safely walk back and forth day and night scouting the hottest fashions, the coolest cosmetics, the trendiest jewelry and so much more. Big-name retailers from Macy*s to French Connection join chic boutiques, vintage clothing shops and designer jean stores opened 7 days a week and late into the evening. On alternate Sundays from Fall to Spring, Lincoln Road hosts a fabulous Antique and Flea Market where local stylists and vintage dealers sell trendy clothing, costume and fine jewelry too. The best treasures get snapped up early, so if you want to score a one-of-a-kind item you have to get there first. At the intersection of Lincoln and Alton Roads, a number of chic houseware shops sell furniture, accessories and decorative accents to trendy South Beach residents.
Sawgrass Mills
To score a big-ticket item at a major discount, make plans to visit a giant outlet complex like Sawgrass Mills or the Dolphin Mall. Outlets in America are a fast-growing industry in nearly every city you visit. Stretching more than a mile and filled with highly popular retailers, outlets offer everything from cookware to cashmere sweaters at up to 70% off the retail price. Major manufacturers have been so impressed with the volume of business generated at the outlet malls, some have started creating secondary lines with "Factory Store" labels just to satisfy discount customers. Know that some shops offer last season's goods, some offer manufacturer's "seconds," and some offer current merchandise at a comparable discount to regular malls.
The best strategy for shopping a giant outlet is to review an online map and figure out which stores you prefer in advance.  Plan on spending an entire day at Miami outlets and be sure to get there early, wear comfortable shoes and nab a wheeled cart as soon as your make your first purchase. There are plenty of food shops and coffee bars to fuel your adventure from morning to night. Visitors who have no transportation can book daily shuttle service to either mall for as little as $5. The key retailers at Miami malls offering premium designer merchandise at significant discounts are Neiman Marcus Last Call and Saks Fifth Avenue's Off-Fifth. Sawgrass Mills recently built an adjoining strip of designer shops called the Colonnade just outside their mail building featuring the biggest designer names including Barney's Co|Op, Coach, Valentino, Burberry, Prada and more. Sawgrass regulars consider the new annex a real treasure hunt!
Vacations can be the stuff of dreams. Shopping is a dream for some and a nightmare for others. If your taste exceeds your budget or you've always been curious about the Lifestyles of the Rich and Famous, spend a few hours simply window shopping at the Bal Harbour Shops. A place where you're likely to run into celebrities and sports stars, this tropical marketplace sells only the best in international designer fashions to a moneyed clientele. From Gucci to Chanel, from Armani to Pucci, Bal Harbour provides full concierge service, valet parking and even employs a staff to wax your Bentley while you scout the new deliveries or pop into the beauty salon for some much-needed pampering. While most people find the luxurious merchandise too rich for their budgets, it costs nothing to wander around and ogle the glitzy watches, the sparkling diamonds and the sexy fashions.
From highbrow to discount, South Florida offers the dedicated shopper countless options to stock up and save. Luckily, most retailers have extra suitcases on hand to help you haul your treasures home again. Be certain you budget a little extra time and a lot of extra cash for your next trip. Next to a day at the beach, a few hours in a well-lit dressing room can make all the difference in your post-vacation look!
From the Canes to the Dolphins to the Panthers to the Heat, Miami is home to the teams we love to cheer. Our next chapter will help you become a Super Fan, Miami Style…
Part A
Part B
Part C
Part D
Part E
Part F
Part G
Part H
Part I