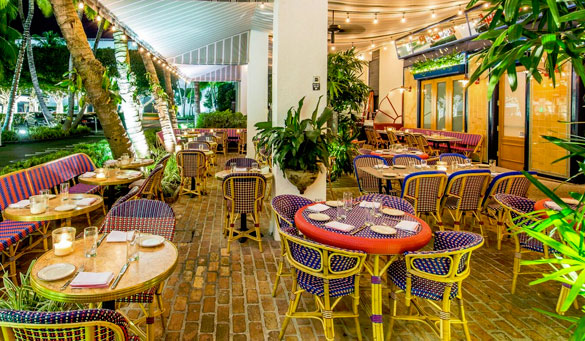 Enjoy the Best of Summer at the Top Restaurants and Lounges in Miami and Miami Beach where seasonal lunchtime menus offer a perfect midday escape. Choose composed salads and juicy burgers at Prime 112 or the daily Lunch Break at South Beach's newly renovated Villa Emilia 9. Discover something new in town at Chef Sunny Oh's delightful Sushi Garage, Stephen Starr's chic Le Zoo in Bal Harbour, Roberto Dubois' retro Vagabond Kitchen and Chef Bee's enchanting NaiYaRa.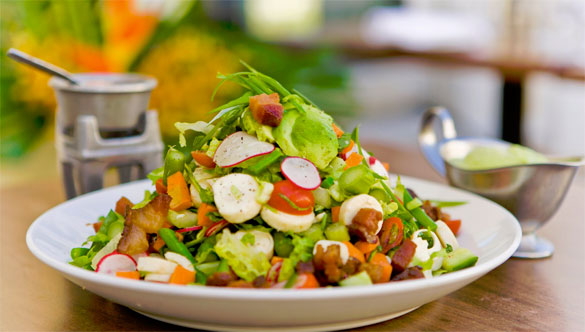 Prime 112 / 112 Ocean Drive, South Beach
While a dinner reservation at Prime 112 may be hard to score, lunch is our favorite time to visit the popular SoFi eatery when the crowds are mellow, the patio tables feel easy and breezy and the menu features summer delights like the house signature Chopped Salad with romaine, spinach, hearts of palm and smoked bacon or a juicy 10 ounce Kobe Burger with all the trimmings (plus a side of white truffle fries). Served daily from noon until 3pm.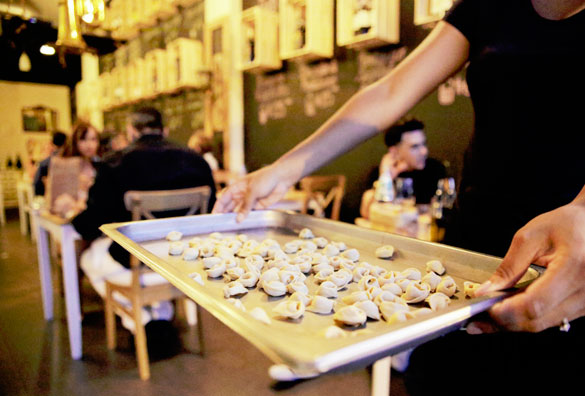 Via Emilia 9 / 1120 Fifteenth Street, South Beach
Exciting news for South Beach Foodies! Via Emilia 9, your go-to spot for handcrafted pasta and regional Italian cuisine, has just reopened following an adorable transformation. Chef Giancarlo "Wendy" Cacciatori and his wife Valentina gave their cozy restaurant a complete makeover so guests can engage with the brand new open kitchen and take home genuine Italian treats from the freshly built market area. Serving lunch, dinner and a Sunday brunch buffet.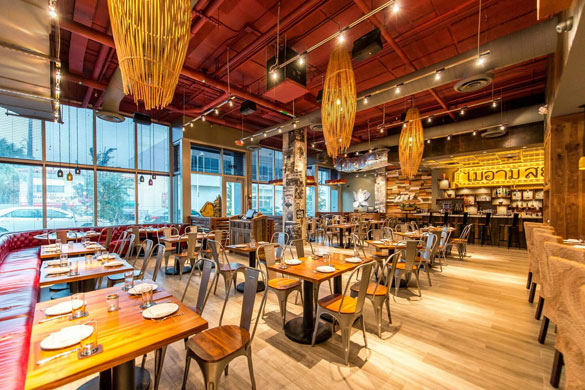 NaiYaRa / 1854 Bay Road, Miami Beach
Looking for a new spot to fulfill your happy hour cravings? Check out Chef Bee's NaiYaRa on the residential west side of South Beach where the discounts on food and drink are available seven nights a week from 5pm – 7pm including bottled beer, house wine, sake and Asian-inspired cocktails. Munch on a bunch of $7 bar bites like White Fish Tacos, Thai Guacamole, spicy Grilled Shrimp and crispy Pad Thai in the trendy Sunset Harbour District.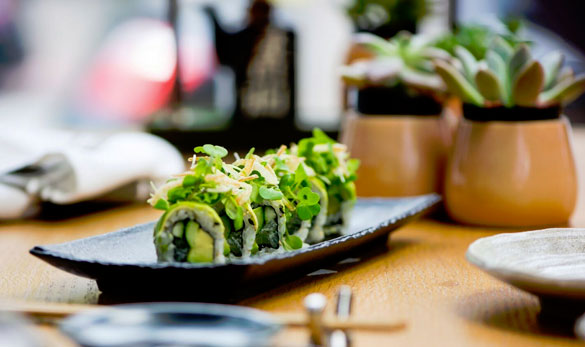 Sushi Garage / 1784 West Avenue, South Beach
Juvia Chef Sunny Oh has transformed a former auto paint & body shop near Fresh Market into Sushi Garage, a breezy new dining destination offering innovative riffs on traditional Japanese sushi preparations. Expect the unexpected from a man who once served as Executive Chef at Nobu but now craves a more approachable destination to showcase his magic. Be sure to try the chef's Tuna Chicharrón roll, a Latin spin on an Asian classic. Serving nightly 5:30pm – 2am.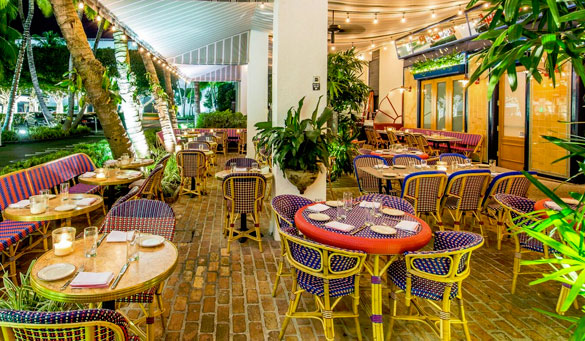 Le Zoo at Bal Harbour Shops / 9700 Collins Avenue, Bal Harbour
If your weekend brunch plans include a quick visit to Chanel and Gucci, consider an authentic taste of France at Le Zoo, Stephen Starr's haute brasserie in the heart of the Shops at Bal Harbour. Grab a table on the tree-lined patio and enjoy perfect Eggs Benedict, pineapple French Toast, or a Croque-Madame; an egg topped grilled ham sandwich napped in velvety mornay sauce. Brunch weekends 11am – 4pm, Dinner Sunday – Thursday until 10pm, Friday and Saturday until 11pm.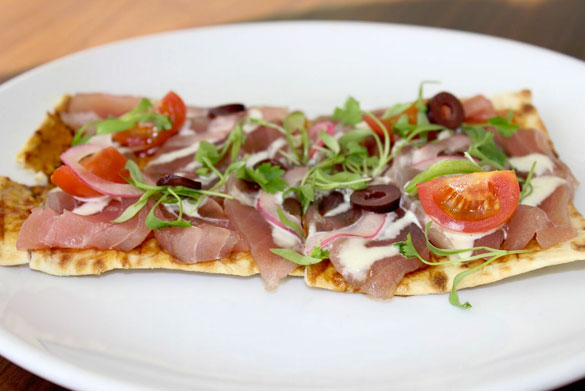 Vagabond Kitchen & Bar / 7301 Biscayne Boulevard Miami
The funky MiMo hotspot, Vagabond Kitchen & Bar has a brand new chef and a haute summer menu. Join Roberto Dubois for sharable small plates and salads or a family-friendly whole red snapper or juicy roast chicken carved tableside. Cool off this season at the bar where house signature cocktails pair with gourmet snacks including Salmon Gravlax, Pork Belly Buns and Octopus Pinxto. Sunday's brunch buffet is served from 11am – 4pm for just $29 per guest.
For more fun things to do after dark, check out our weekly South Beach Nightclub Guide and our Super Summer Pool Party Guide!