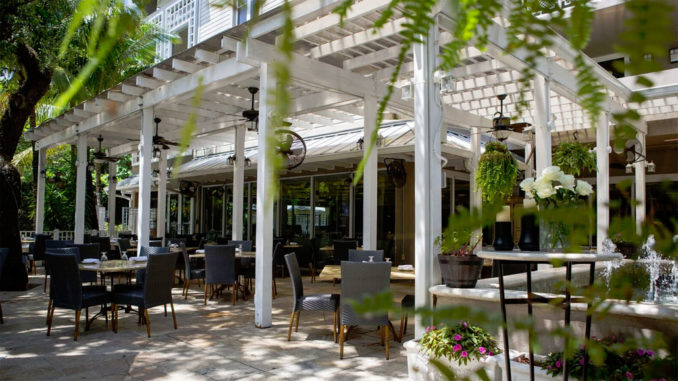 If you're seeking a summer escape, discover Miami and Miami Beach's Top Restaurants and Lounges where the happy hour meal deals make day drinking particularly memorable. We're just wild about Campton Yard at The Hall where Spike Mendelsohn's bar bites and draft beers really improve our ping-pong skills and the complimentary Italian snacks at Market at EDITION's afternoon drinks party. Explore Miami's favorite speakeasy The Anderson, Spasso in Coconut Grove and Giorgio Rapicavoli's Eating House where a 6-course munchie menu has area foodies buzzing.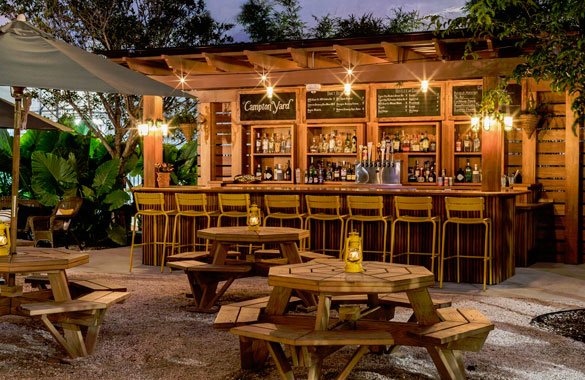 Campton Yard at The Hall / 1500 Collins Avenue, South Beach
Consider this the perfect Summer Camp for Adults; Campton Yard at The Hall is celebrity chef Spike Mendelsohn's beer garden where guests can hang out, play board games or ping-pong and generally have a great time until midnight. Best of all, the sunset happy hour offers a variety of beer and cocktails from $5 – $8 plus select food items like hot dogs and soft pretzels are discounted as well. Stop by The Hall Monday through Friday from 5pm to 8pm.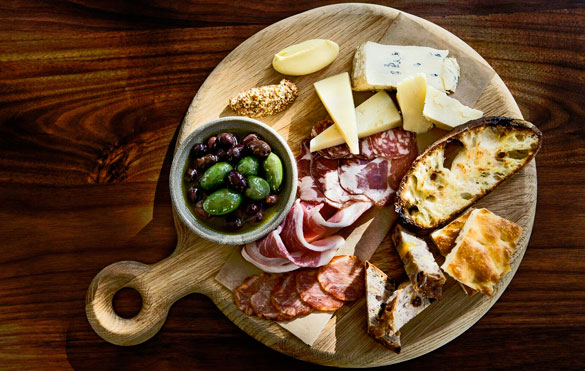 Market at EDITION / 2901 Collins Avenue, South Beach
A perfect spot for a sundown sip, Market at EDITION offers a summertime happy hour menu with a unique Italian twist. From 4pm until 7pm, enjoy $10 cocktails like Prosecco or a Negroni and Executive Chef Jeremy Ford's complimentary Italian bites including tangy marinated olives, freshly baked bruschetta and beautifully composed charcuterie boards. As an added incentive, locals get a special ID card that offers a 15% discount on food and drink.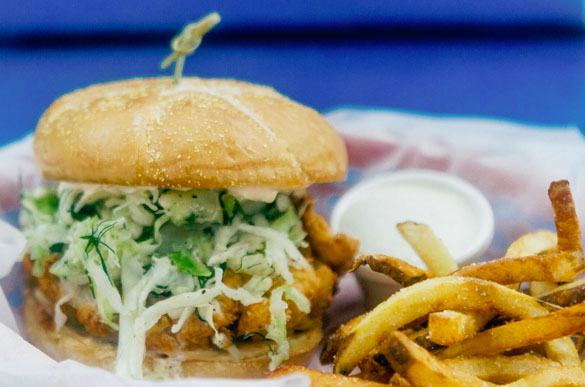 The Anderson Bar / 709 NE 79 Street, Miami
Discover the hippest happy hour at The Anderson, the latest hotspot brought to you by the Bar-Lab and Broken Shaker team. Located in the former Magnum Lounge near Miami's MiMo District, the indoor/outdoor bar and grill features Chef Alex Chang's funky bar bite menu including Tex Mex Queso, Coconut Shrimp and a crispy Chicken Sandwich for just $9. Signature cocktails, shots and beer are priced from $4 to $6 from 5pm to 8pm daily.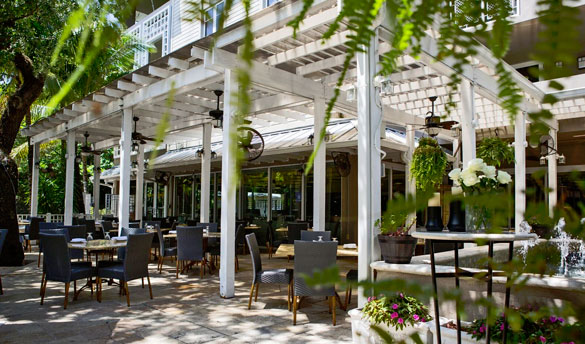 Spasso / 3540 Main Highway, Coconut Grove
Discover Spasso, a breezy Italian eatery serving homemade pasta, thin crust pizza and Neopolitan Chef Gaetano Ascione's classic cuisine. Enjoy the restaurant's Miami Spice lunch and dinner menu or stop in for happy hour from 4pm to 8pm with beer, wine and pizza priced under $5. The chef also offers his most popular pasta dishes like Penne Amatriciana, Tortelloni with Black Truffle Fondue and Fettuccine Bolognese for half price to guests seated after 9pm.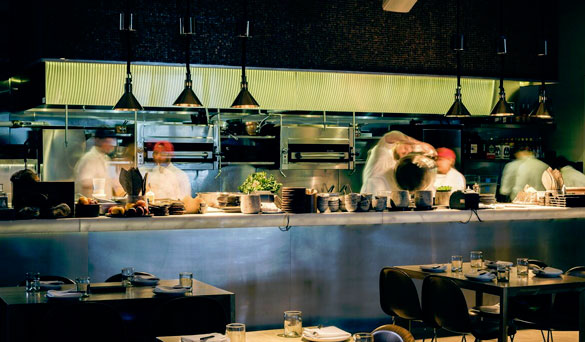 Kyu / 251 25th Street, Miami
One of the most exciting new ventures in Miami's Wynwood Arts District, Chef Michael Lewis' Kyu pairs wood-fired Asian cuisine with inspiration from Southern BBQ to bring about dishes like Duck Breast "Burnt Ends," Wagyu Brisket of Beef and Crispy Spicy Snapper Tartare. Stop in for happy hour Tuesday through Friday from 4:30pm to 7:30pm with beer, wine and specialty cocktails under $7 and bar bites like soft shell crab buns and Korean fried chicken priced at just $5.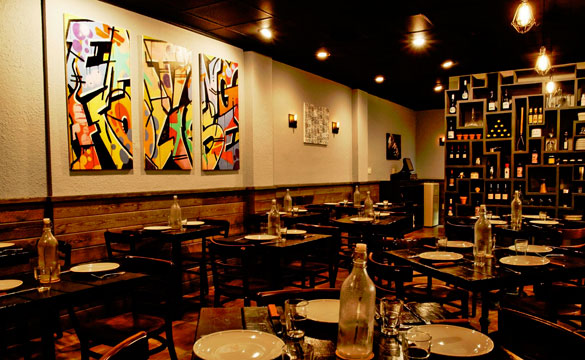 Eating House / 804 Ponce de Leon Boulevard, Miami
TV's Chopped Champion Chef Giorgio Rapicavoli invites guests to sample the Eating House's six-course tasting menu crafted to benefit United for Care, a charity dedicated to treating medical conditions with legally regulated marijuana. This summer dinner service, affectionately known as the Miami Munchies menu, includes Focaccia Pizza, Sweet Potato Poutine, Black Truffle Queso Nachos, Buffalo Duck Wings, spicy General Tso's Chicken & Waffles and more. Through September 30.
For more fun things to do after dark, check out our weekly South Beach Nightclub Guide and our Super Summer Pool Party Guide!