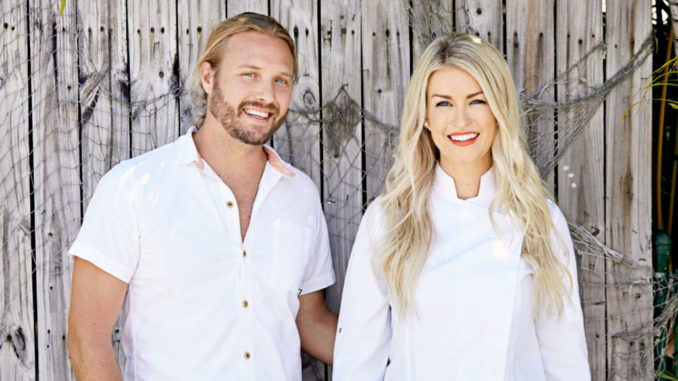 South Beach Magazine profiles Miami's Top Chefs, including a number of recognizable faces from television's most popular cooking shows. Stiltsville Fish Bar is a labor of love for telegenic Chefs Janine Booth and Jeff McInnis, who both tried their luck on different seasons of Bravo-TV's "Top Chef" and then joined together to share the challenges of a working chef's life by running their own restaurants. The two first worked together at Gigi in Midtown Miami and went on to craft some serious Southern-fried goodness at South Beach's Yardbird Southern Table and Bar before decamping to Manhattan to launch the homestyle eatery Root & Bone in the East Village.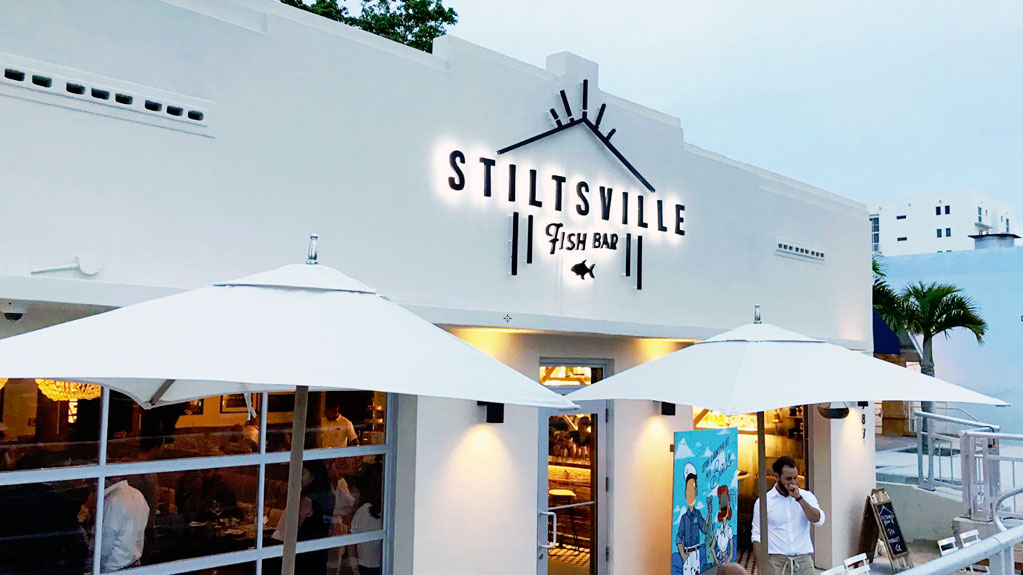 The couple's return to Miami quickened the pulse of area foodies who truly missed the soulful flavors the chefs once brought to the table. If James Beard is to be believed, Chef McInnis and Yardbird were worthy of recognition as Best Chef: South and Best New Restaurant the last time McInnis called Miami Beach "home." While most folks hoped they might open another down home kitchen, Booth and McInnis defied expectations with an American Dim Sum concept on the shores of South Beach called Sarsaparilla Club at the Shelborne Hotel.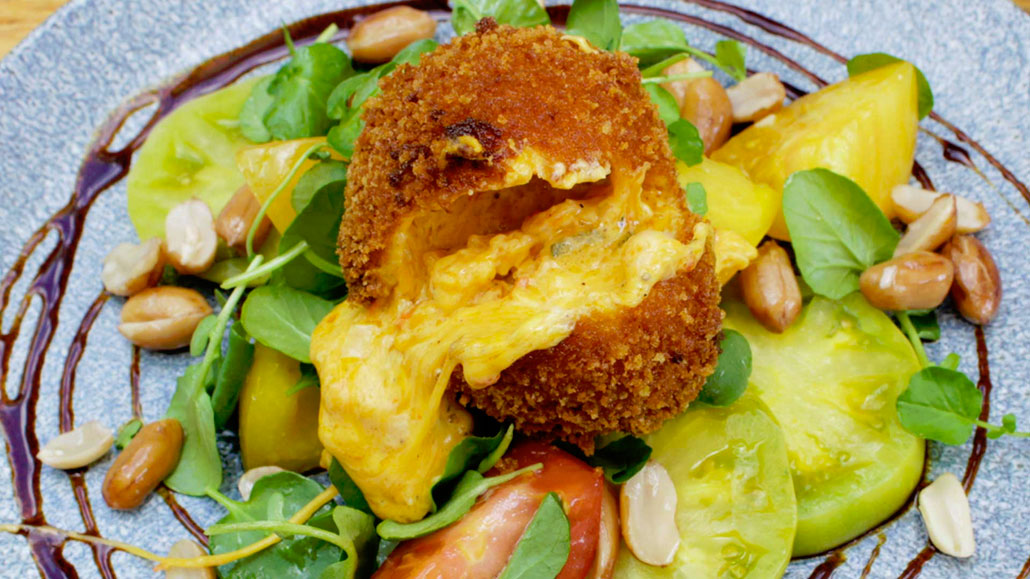 The Sarsaparilla Club menu combined flavors both innovative and familiar to fans of the culinary duo including Asian-style street foods, a terrific selection of vegetarian dishes and a surprising riff on classic fried chicken that takes a turn in a Thai curry marinade. Admirers of Miami's Chef Bee (who runs NaiYaRa Restaurant in the Sunset Harbour District) may detect the influence of his Vietnamese and Northern Thai flavors that so enchanted Chef Booth when she helped him open Khong River House on Lincoln Road Mall in 2012. This unique fusion of McInnis' homey inspirations and Booth's bright notes made a meal at The Sarsaparilla Club a revelation.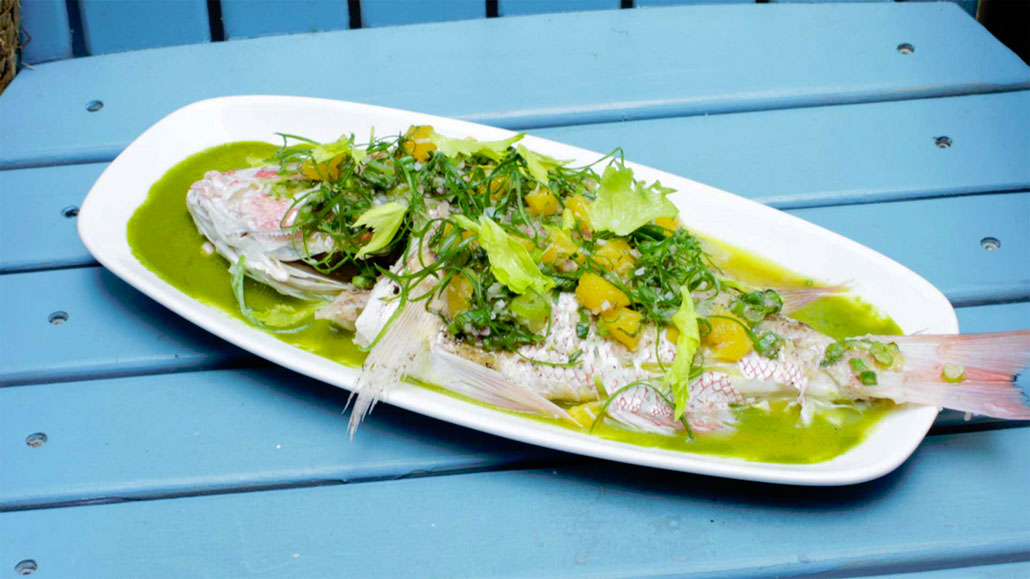 That creative effort has now run it's course and the pair will shutter the Shelborne dining room to relaunch the Sarsaparilla space as a Florida outpost of Root & Bone in early December. For the moment, their hearts are set upon perfecting the down home flavors of Florida seafood at Stiltsville.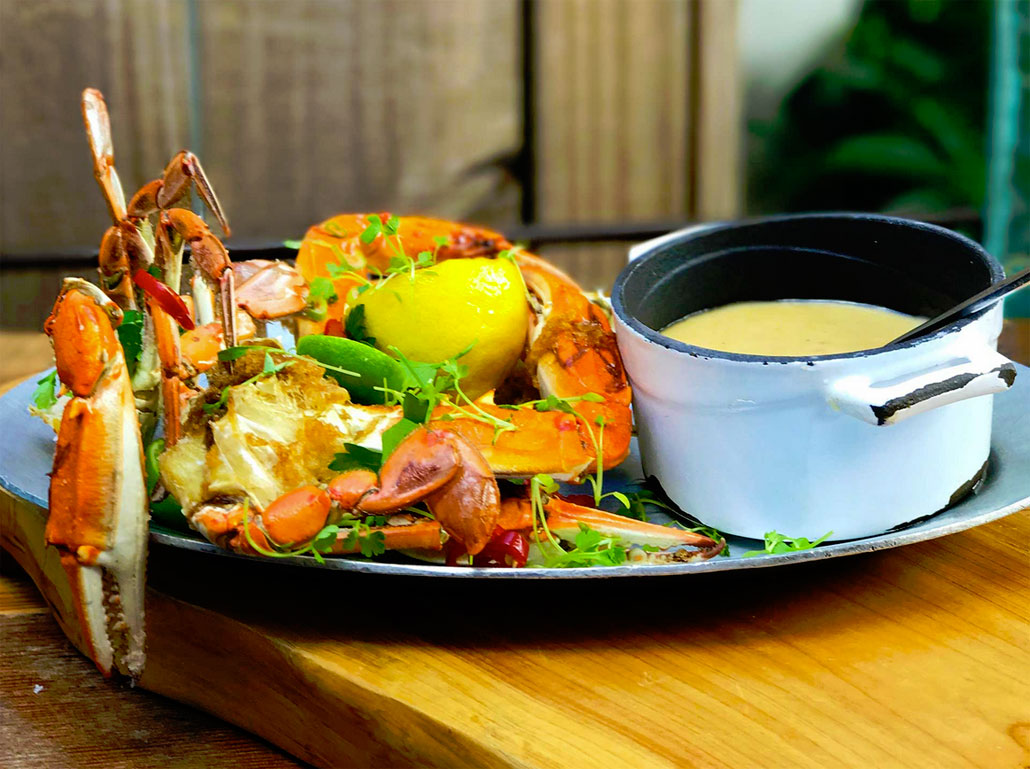 South Beach Magazine took some time to find out what life is like for the dynamic duo as they work through the first season of this brand new seafood restaurant in the former Joe Allen space in trendy Sunset Harbour. McInnis is calling upon his formative years cooking and fishing along Florida's panhandle to inspire this more casual venture where the team hopes to build a rooftop sundeck to host nightly happy hours. Whatever happens next, you can be sure South Floridians will be listening for the dinner bell whenever it rings for these camera-ready craftsmen.
We were big fans of your work in South Florida before you moved to New York to open Root & Bone. Please tell us what it is like returning to Miami – living and working as chefs here once again.
We absolutely love this city and everything it has to offer. The sunshine, blue skies and beaches makes for the perfect atmosphere for us to be as creative as possible while allowing us to find a little more balance in our lives.
What is your favorite thing about being a chef in Miami right now?
We are so thrilled to be back here in Miami, especially at a time when the culinary scene is really developing and chefs are so inspired. We are seeing so many amazing restaurant concepts popping up, and we are proud to be part of this growth and transition.
If you hadn't decided to become a chef, what would you be doing?
Jeff: I have always been good at two things – cooking and fishing – so I think I am in the right place!
Janine: I have always been very creative and one of my favorite parts of opening restaurants is concept development. I think I would go into brand and concept development.
What made you decide to go into business together?
We are both equally passionate about our business and work really well together. We both have our strengths and areas of the business where we flourish so we make a really great team.
It must be tough to find a sense of balance in life and work while running successful restaurants for you two. How to you make it work? Do you find the dynamic of taking on so much responsibility changes the way you work together?
Living in Miami makes life a dream! This city, the ocean, the air here does wonderful things for both of us. We make sure we schedule time to spend as a couple, so we are able to completely switch off from work. We love checking out new restaurants, swimming at the beach and going paddleboarding. Scheduling time for us helps us find balance and calm in our work as well.
Obviously you've thought a lot about creating a new approach to our local restaurant scene. What do you think the Miami food scene needs most and what would you like to see go away?
Janine: The food scene here has expanded so much and chefs are slowly filling the gaps in the market, but Jeff and I find ourselves constantly hunting for Indian food and local seafood!
When you're not at work, where do you like to dine in South Florida?
We love little local spots like Macchialina where they make our favorite pastas, Visa-01 and Lucali serve up our favorite pizzas, Byblos for Mediterranean is amazing and NaiYaRa for our Thai fix.
When you are cooking at home for yourself or your friends & family, what's your go-to dish?
Jeff: We love focusing on vegetables and getting experimental with whatever is in season. Although we love meat, it is the side dish in our house. Janine also has a really sweet tooth, so she loves making awesome healthy desserts.
How has cooking in Florida changed or inspired you as a chef? Do you find your menu is influenced by the produce available in Florida?
The seasons in Florida are so unusual and we love it! Getting heirloom tomatoes in January and strawberries soon after is amazing. The accessibility to farmers in Florida has developed hugely in the last few years and we are sourcing a huge amount of our produce, honey and dairy from local farms.
What's one thing you want diners to know about the menu at your restaurant, perhaps your favorite dish, an unexpected entree or the inspiration behind one of the dishes you decided to include on the menu?
We are really proud of our fried chicken. In each of our restaurants we have a version of fried chicken but each one is particularly special.
South Florida diners are eager to discover new local restaurants for the first time. What do you hope they discover about your South Beach eatery?
We are incredibly excited for our project in Sunset Harbour, where the focus is Florida seafood. We will be building out the rooftop of our space so our guests can enjoy their meal while watching the beautiful sunset over Biscayne Bay.
Stiltsville Fish Bar 1787 Purdy Avenue South Beach 786-353-0477
Dinner Sunday -Thursday 5pm – 11pm, Friday & Saturday until midnight. Brunch Friday through Sunday 11am – 3pm. Happy Hour weeknights 5pm-7pm
More info on Stiltsville Fish Bar