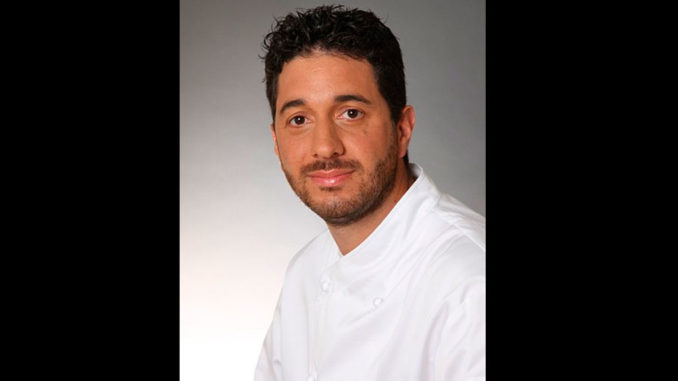 Chef Michael Pirolo's fondest childhood memories are of his grandmother crafting handmade gnocchi at her home in the Campania Region of Southern Italy. He happily recounts tending to her sun-dried tomatoes and incorporating these same rustic ingredients into recipes that still inspire him as he labors at Macchialina Taverna Rustica on Miami Beach. The trajectory of his career spans Michelin-starred eateries in Italy, award-winning French restaurants in New York, and ultimately a rewarding partnership with Chef Scott Conant with whom he opened Miami's Scarpetta Restaurant at the landmark Fontainebleau Resort in 2008.
After five successful years as chef de cuisine at the glamorous oceanfront hotel, Chef Pirolo decided to take a leap of faith and start out on his own Italian adventure, opening Macchialina – a rustic Italian trattoria in the heart of the South Beach scene. Miami Restaurants Magazine caught up with the busy chef to learn more about the balance of life and work in a city that has quickly embraced the flavors he lovingly conjures in his cozy SoBe kitchen.
Is it tough to find a balance between the discipline of running a successful kitchen and the temptations of a fun location like South Beach?
My partying days are a thing of the past; Now, if you would have asked me this question a few years ago, the answer may have been different. South Beach is definitely a crazy place. You are much more likely to find me at Macchialina entertaining friends rather than out in a nightclub.
When you're not at work, where do you like to dine in South Florida?
Eating out is a huge part of my life, and the dining scene in South Florida has grown so much in the last few years that there are really so many options. Edge is great. Aaron is one of the most talented chefs in South Florida. Bazaar is also amazing. And of course, Scarpetta – they always treat me like family there and Nina Compton is an amazing chef.
When you are cooking at home (for yourself or your friends & family), what's your go-to dish?
I don't really have a "go-to" dish when cooking at home. I will say that usually I tend to take the opportunity to experiment with different cuisines other than Italian when cooking at home.
What are the dishes you remember most from your childhood (or your experiences as a young chef) and how do those flavors influence your menu at the restaurant?
The dishes that resonate with me from my childhood have had a profound effect on how I cook today. Dinner was an important time in my family; everyone had to be home and there was no tv allowed. It was about eating but more importantly about being together, and my mother knew the better the food the longer we would sit. Pasta was a staple in my house and, to this day, I still use my mother's pickled eggplant recipe.
How has cooking in Florida changed (&/or inspired) you as a chef? Do you find your menu is influenced by the great produce available in Florida?
I try and let the local produce dictate what and how I'm cooking. Right now the strawberries and tomatoes are coming in beautifully and they have a strong presence on my menu.
What's one thing you want diners to know about the menu at your restaurant – perhaps your favorite dish, an unexpected entree or the inspiration behind one of the dishes you decided to include on the menu?
At Macchialina we have a really great "off-the-menu" item. It's the kind of thing that grabs the attention of everyone when it comes out of the kitchen because it's a huge plank covered in polenta with various different accompaniments like quail, meatballs, charred scallions, braised escarole and tripe. It's a really fun way for parties of 4 or more to share. Make sure to ask your server about the Polenta boards the next time you reserve.
Many chefs have commented that the South Beach Wine & Food Festival is a great opportunity to hang out with friends or meet a chef who means a great deal to them. Who are you looking forward to meeting at the festival?
I think even more than meeting, I am looking forward to cooking for the other chefs. With how big the festival has become, there are more and more chefs in town so it makes it an exciting time to share food with those that hold it in the same regard.
Macchialina Taverna Rustica
820 Alton Road
Miami Beach, FL
(305) 534-2124
More about Macchialina Taverna Rustica