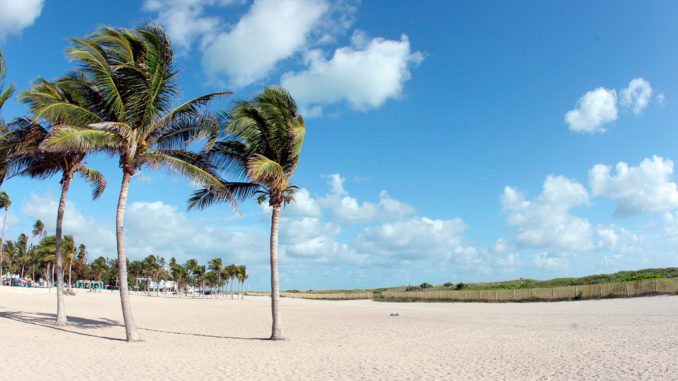 What this beach lacks in pizzazz it makes up for in reliability. Crandon Park's beautiful two-mile beach is consistently named among the top ten beaches in the nation. Numerous picnic tables, showers and restrooms adorn a park-like setting before actually stumbling across the sand. But once you are there, you sun worshippers will love the long stretches of soft sand perfect for spreading the towel out and soaking up the sun abound. There are also oodles of palm trees to recline against and read the latest paperback. This is actually the perfect beach for families. Mom and Dad can relax and there is enough for kids to do, too. There are lifeguards, some concessions and picnic areas with tables and grills.
Catch a ride on the restored carousel by the sea at Crandon Park (three spins for $1). The historic carousel is at the heart of the new Family Amusement Center that includes an old-fashioned outdoor roller rink, dolphin-shaped splash fountain and a host of marine play sculptures at the beachfront playground. The amusement area is open daily from 10 a.m. – 7 p.m.. A short drive from the beach, Crandon Park has a full service-marina, restaurants, Crandon Park Tennis Center and a championship 18-hole golf course
There's a $1 toll to access Key Biscayne and plenty of parking is available at $4 per vehicle. Be sure to park close, it's a long walk to the shore.
Find more info on Miami's best beaches here.